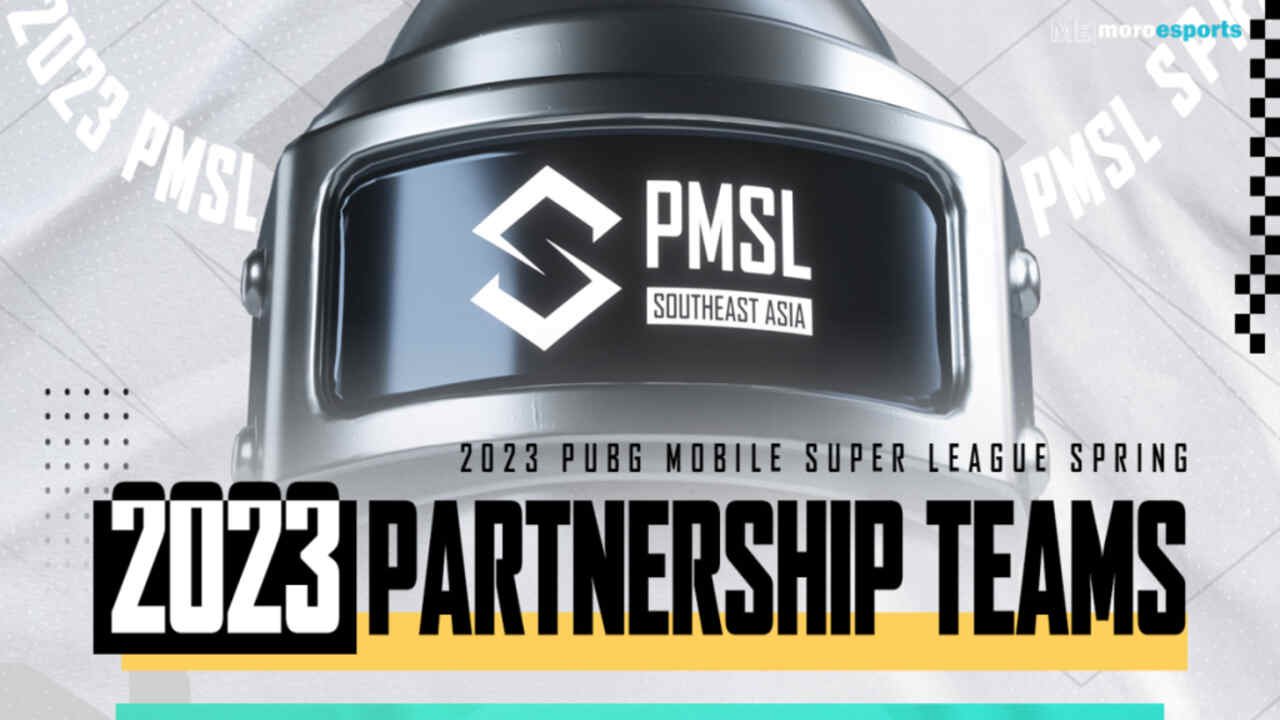 On March 22, the first season of the PUBG Mobile Super League (PMSL 2023) with 20 Southeast Asian teams will begin. Based on their prior accomplishments, dedication to the future, and popularity among fans, Tencent has teamed up with 15 of these teams, all of which are taking part in this tournament.
After displaying breathtaking gameplay at their regional PMPL tournaments, the remaining five SEA teams have been chosen for the PMSL Spring. For a spot in the Grand Finals competition, which is set for April 14–16, these 20 teams will compete against one another in the league round. Also, the publisher has confirmed that a LAN event would be used to host all of these matches.
Because Tencent has created a cooperation program for PUBG Mobile esports for the first time, this is the most anticipated PUBG Mobile event in South East Asia. Fans and the publisher anticipate that this move will increase participation in the competition.
PMSL 2023 Participants
Bigetron Esports (Indonesia)
Alter Ego (Indonesia)
Persija Evos (Indonesia)
RRQ (Indonesia)
Boom Esports (Indonesia)
Vampire Esports (Thailand)
Bacon Time (Thailand)
FaZe Clan (Thailand)
D'Xavier (Vietnam)
Box Gaming (Vietnam)
Geek Slate (Malaysia)
Yadoo Alliance (Malaysia)
Team Secret (Malaysia)
SEM9 (Malaysia)
Playbook Esports (Philippines)
Qualified teams from Pro League (SEA)
VOIN Esports (Thailand)
HAIL Esports (Thailand)
Don't Break Dream (Malaysia)
ShineLikeDiamond (Vietnam)
Genesis Esports (Myanmar)
All of the aforementioned teams have participated in their respective regional PMPL Spring competitions, and some of them have already made a name for themselves. It's interesting that a number of top rosters failed to live up to expectations. They have a chance to earn a significant profit at the next event by reserving a spot through the partnering program.
Indonesia's Boom Esports team won the regional PMPL 2023 Spring tournament by exhibiting outstanding skills. The same nation's Bigetron, Alter Ego, Persija Evos, and RRQ all failed to place in the top three.
At the PMPL Thailand Spring, Vampire and Bacon excelled and took first and second place, respectively. The PUBG Mobile partner campaign now includes both rosters. FaZe Clan fared pretty poorly at the competition, finishing in 19th place.
D'Xavier from Vietnam and Geek Slate from Malaysia won their respective PUBG Mobile Pro League Spring tournaments, continuing their undisputed supremacy. The Vietnamese organization Box Gaming, which placed just 16th in the PMPL, was unable to put out a strong showing. Despite making significant squad adjustments, Malaysia's Team Secret also struggled in the Pro League.
ALSO READ: Weibo Gaming Wins PEL 2023 Week 3 Finals