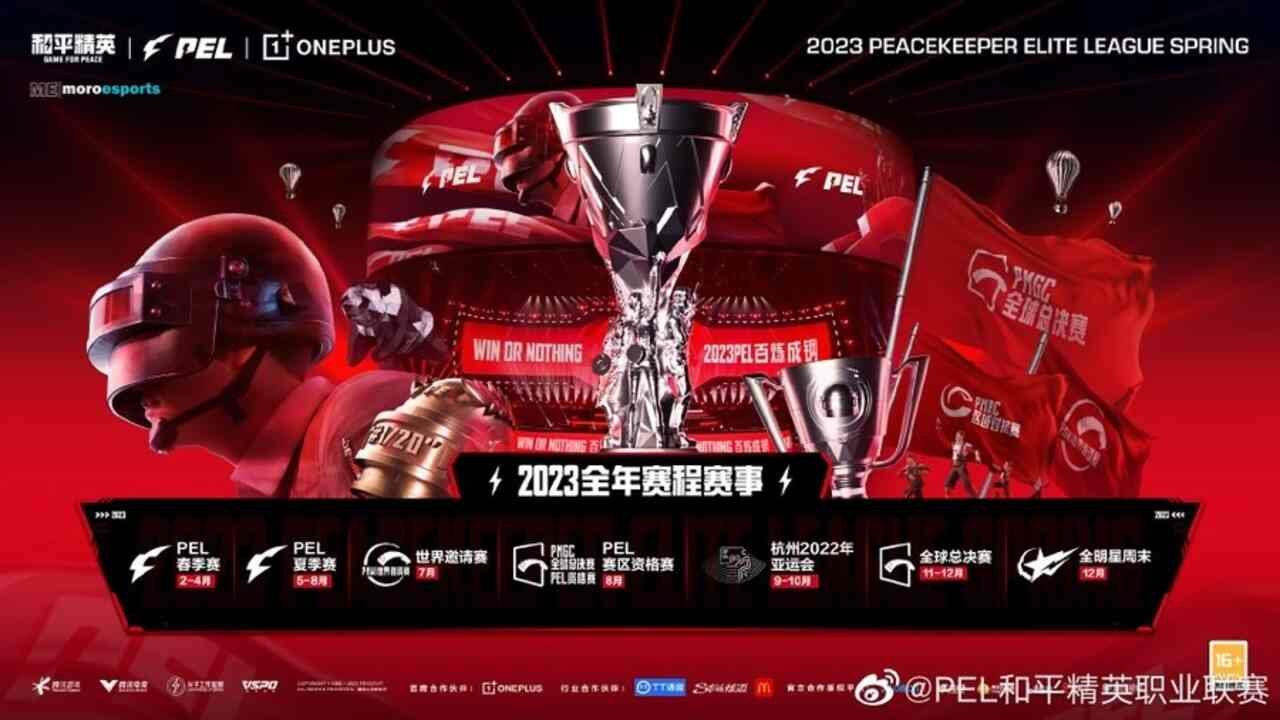 KONE won the second weekly championship of the 2023 PEL Spring after putting up a string of outstanding performances throughout their 18 games, scoring a total of 164 points while averaging almost 11 points each contest. The regular season, which lasts for six weeks, has twenty teams.
Tianba, who had underwhelming results in Week 1, made an incredible recovery and took second place with 160 points. The squad played brilliantly on Days 2 and 3, finishing the week in a respectable position.
The Week 1 champion, Weibo Gaming, maintained third place with 142 points after another outstanding performance. After a rough start, the roster swiftly turned things around on Day 2 after putting on outstanding performances. It appears that the company's choice to sign Souk was a wise one.
After putting out mediocre efforts over the previous week, RSG maintained its fourth-place standing this week with 137 points. The previous week's runner-up, Vision Esports, dropped three spots to place fifth in Week 2.
PEL 2023 Spring Week 2 Overall Standings
These are the rankings as of right now:
KONE ESPORT – 164 points
Tianba – 160 points
Team Weibo – 142 points
Regans Gaming – 137 points
Vision Esports – 120 points
Six Two Eight – 117 points
The Chosen – 111 points
LGD Gaming – 108 points
Action Culture Technology – 106 points
JTeam – 102 points
Team Pai – 97 points
ThunderTalk Gaming – 89 points
Nova Esports – 88 points
Titan Esports Club – 85 points
JD Esports – 53 points
After a weak performance in Week 1, Six Two Eight (STE), the PEL 2021 Season 4 champion, recovered and took the sixth position. Nevertheless, they struggled in the remaining six games, scoring just 18 points. The Chosen earned a total of 111 points and moved up to seventh place in the standings.
With a mediocre performance this week, LGD Gaming, who placed 23rd in the PMGC 2022, earned an eighth position with 108 points, closely followed by ACT. This week, Team PAI and ThunderTalk performed poorly.
Jimmy and the rest of the team were strong in the first week of the competition, but Nova Esports lost their confidence in Week 2 and finished 13th with only 88 points in 18 matches. Recently, the popular PUBG Mobile team took ninth place in the PMGC 2022, which was a first for the Chinese superstar roster as they failed to win the World Championship.
Wolves and Four Angry Men, who participated in the prior PMGC competition, were two of the lowest five teams who were eliminated before the PEL Week 2 Finals. Regrettably, All Gamers and ShowTime both had consecutive weeks that were below average.
ALSO READ: Weibo Gaming Wins Week 1 of PEL 2023 Spring