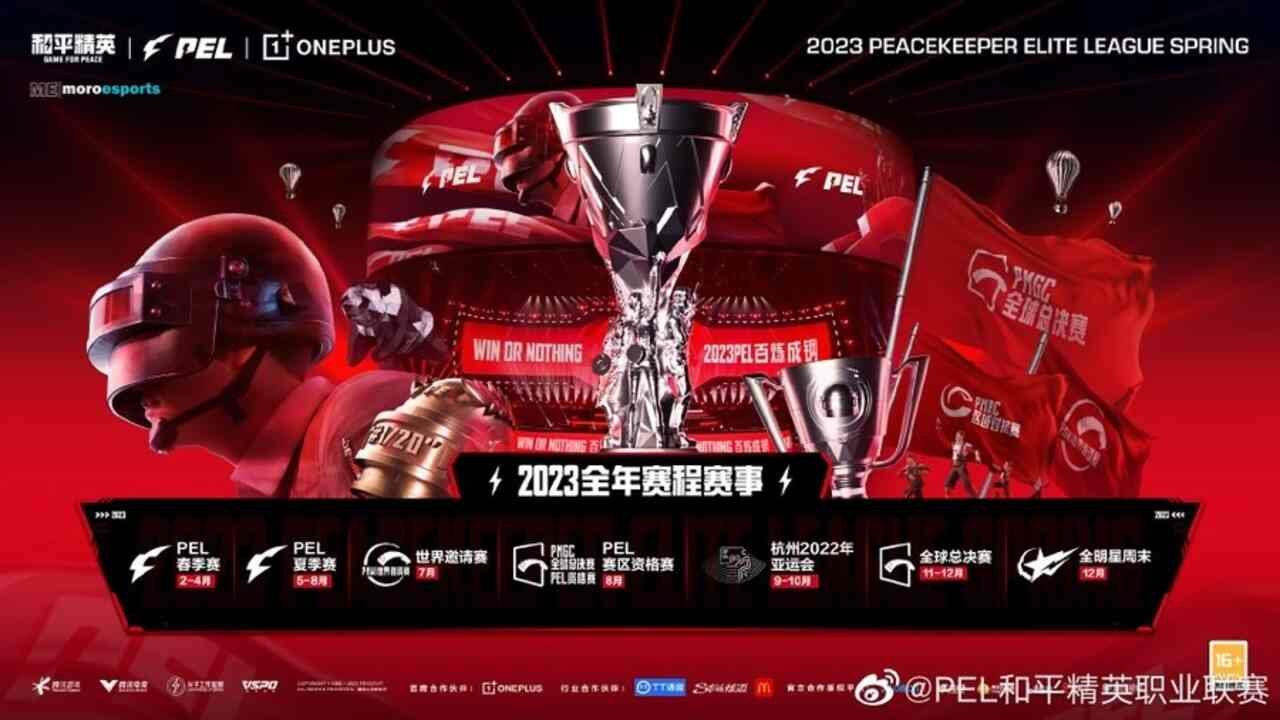 Weibo Gaming's performance has considerably increased after veteran player Suk joined the team, and as a result, the squad has won two of the three weekly finals played so far in the PEL 2023 Spring. They executed brilliantly to win the PEL 2023 Week 3 Finals, scoring 156 points in 18 games.
Sina Gaming's campaign got off to a successful and upbeat start as they won in the first week. The unit afterwards finished in third place the following week. The team has so far in this competition put up strong performances.
In their most recent game, Nova Esports scored 25 points and secured a significant victory. Sadly, they missed out on winning the weekly championship by five points. Compared to the previous two weeks, Jimmy and the company put up better performances. They performed quite well, and they were able to move up to third place in the first week. Nevertheless, the brigade's performance dropped in the second week, which left them in 13th place.
PEL 2023 Spring Week 3 Finals rankings
Team Weibo – 156 points
Nova Esports – 151 points
Regans Gaming – 149 points
LGD Gaming – 134 points
All Gamers – 126 points
Team PAl – 126 points
KONE ESPORT – 122 points
Four Angry Men – 112 points
Vision Esports – 104 points
ThunderTalk Gaming – 103 points
The Chosen – 102 points
JD Esports – 95 points
Tianba – 94 points
Six Two Eight – 94 points
Titan Esports Club – 93 points
PEL 2023 Week 3 Highlights
RSG Gaming dominated the third day of the Week 3 Finals as the superstar team earned three Chicken Dinners. Despite their biased performance on the last day, the team came within seven points of winning the competition.
On Day 2, LGD Gaming appeared assured and was ranked second overall, however, they suffered a loss in their final match of week 3. They finished fourth in the fight. In the third weekly finals, All Gamers and Team PAI finished fifth and sixth, respectively.
KONE ESPORT, who won PEL Week 2 that week, did not repeat that achievement, finishing in seventh position. Four Angry Men, who have 33Svan, a remarkable talent on their team, came in ninth this week. Six Two Eight came in second, followed by Tianba Esports in 13th place after gaining the lead position in Week 2 but struggling to battle.
For two weeks in a row, the two well-known teams Wolves and TJB failed to get to the weekly finals. Showtime hasn't taken part in any of the weekly finals either because of their unexpected results in each breakout round.
ALSO READ: KONE Esports Wins Week 2 of PEL 2023 Spring