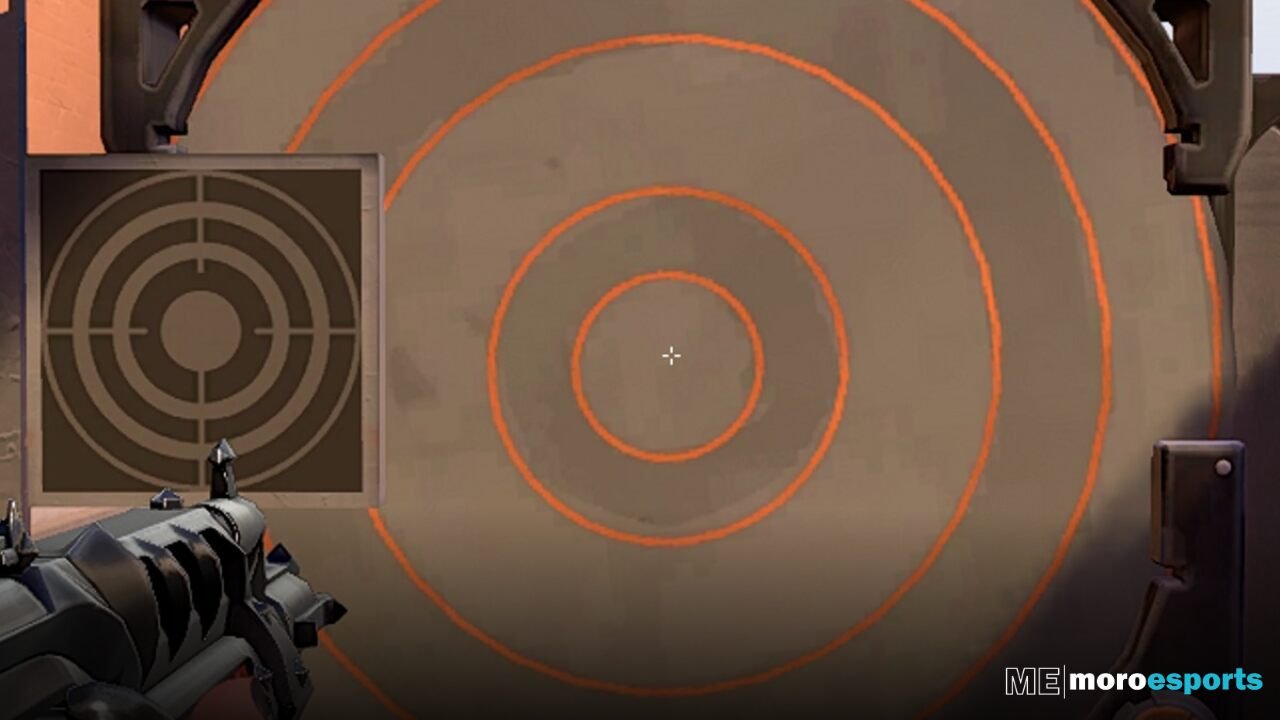 Valorant, Riot Games' tactical first-person shooter, has taken the gaming world by storm since its release in 2020. At the heart of this game's success lies the perfect blend of realistic gunplay and magical abilities, all within a competitive online environment. One crucial element that can significantly impact your performance in Valorant is your crosshair. A well-designed crosshair can greatly enhance your aim and overall gameplay. In this guide, we'll show you how to use Valorant crosshair settings and share some of the best crosshair codes used by professional players. Read ahead and get your favourite Valorant crosshair code.
This weird dot crosshair that @jasonsusantoo (PRX f0rsakeN) is using 🤠👇
0;s;1;P;u;000000FF;o;1;f;0;s;0;0l;1;0v;0;0o;1;0a;1;0f;0;1b;0 pic.twitter.com/TCt4raYnRG

— VALORANT Pro Crosshair Codes 👇 (@VALORANTProSet1) September 8, 2023
Importing Valorant Crosshair Codes
Customizing your crosshair in Valorant is a straightforward process. To import Valorant crosshair codes, follow these steps:
Navigate to the settings menu.
Open the crosshair settings.
Click on "import profile."
A new window will appear; paste the crosshair profile code.
Click "Import" and give your profile a name.
Alternatively, you can manually adjust your crosshair by changing factors such as colour, outlines, opacity, and thickness of both inner and outer lines.
The Impact of a Perfect Crosshair with Valorant Crosshair Codes 
A well-designed crosshair can have a profound impact on your aim and gameplay. However, crosshair selection is still largely a matter of personal preference. With countless settings to experiment with, finding the right one for you can be overwhelming. To help you get started, here are the top 10 best Valorant crosshair codes used by professional players:
0;P;h;0;0l;5;0o;0;0a;1;0f;0;1b;0
0;s;1;P;h;0;0t;1;0l;4;0o;1;0a;1;0f;0;1b;0;S;o;1
0;P;c;1;h;0;d;1;z;1;0t;1;0l;2;0a;1;0f;0;1l;5;1o;4;1a;1;1m;0;1f;0
0;P;c;5;o;1;0t;1;0l;3;0o;1;0a;1;0f;0;1b;0
0;P;c;1;o;1;f;0;0l;5;0a;0.5;0f;0;1b;0
0;c;1;P;c;4;u;000000FF;h;0;f;0;m;1;0l;5;0v;4;0g;1;0o;1;0a;1;0f;0;1b;0
0;s;1;P;c;5;o;1;d;1;z;3;f;0;0t;6;0l;0;0a;1;0f;0;1b;0;S;c;6;s;0.949;o;1
0;s;1;P;c;5;h;0;m;1;0l;4;0o;2;0a;1;0f;0;1b;0;S;c;4;o;1
0;P;c;1;h;0;f;0;0l;3;0o;2;0a;1;0f;0;1b;0
0;s;1;P;o;1;f;0;0t;1;0l;2;0o;2;0a;1;0f;0;1b;0
Feel free to try each one individually to determine which suits your playstyle the best.
Creative and Unique Crosshairs
Some players prefer unconventional and unique crosshair designs. Here are a few popular creative crosshairs:
Circle Crosshair: A circular crosshair design gained popularity after being used by certain pros. You can easily import it using the code provided.
Flower Crosshair: This unique design resembles a flower and is favored by some players for its aiming precision. You can import this crosshair code and modify it to your liking.
Smile Crosshair: While not the most efficient crosshair for gameplay, the smiley face design promotes positivity. You can quickly add it to your settings using the provided code.
Heart Crosshair: Shaped like a heart, this crosshair is visually appealing but may not be the best choice for competitive play. Use the code to try it out.
Copying and Sharing Valorant Crosshair Codes
During a match, you can copy another player's crosshair by opening the console and entering "/crosshaircopy" or "/cc". This allows you to replicate their crosshair settings easily. To share your Valorant crosshair, export the crosshair code, making it accessible to others.
Unfortunately, importing your Valorant crosshair into AimLab is currently only possible via a screenshot.
Customizing your crosshair in Valorant can significantly enhance your gameplay experience. Experiment with different settings, try out codes used by professional players and find the crosshair that suits your playstyle best. Whether you prefer precision or creativity, Valorant offers the tools to fine-tune your aiming experience.