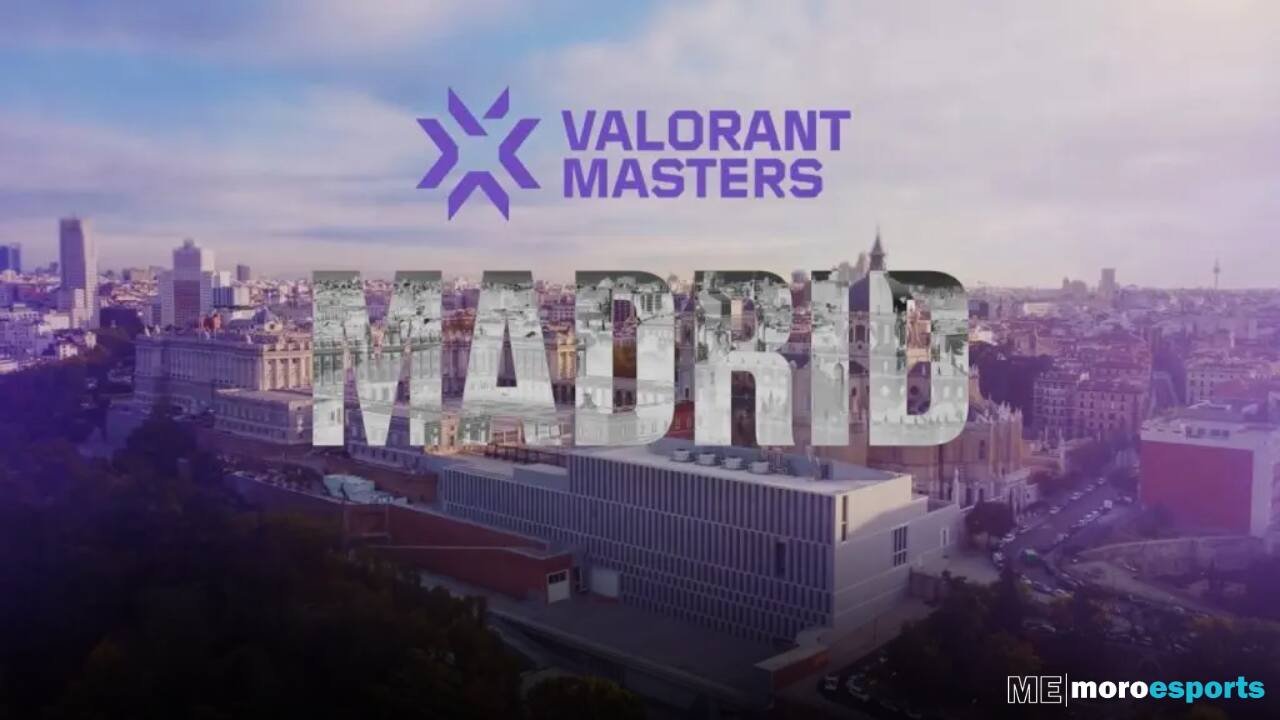 As the Valorant Champions 2023 event approaches its conclusion, Riot Games has unveiled a series of significant changes aimed at elevating the Valorant Champions Tour 2024 (VCT) circuit for its fourth year of operation. These changes include the introduction of a new international league, expanded Challengers competition, new locations for VCT Masters events, and more. Here's a breakdown of the key announcements:
Ready for 2024? We think we are… Here's the TL;DR on what to expect from the VALORANT Champions Tour in 2024: pic.twitter.com/NHeZAJxPv0

— VALORANT Champions Tour (@ValorantEsports) August 23, 2023
Introduction of VCT China League
Riot Games has announced the addition of the VCT China League, marking the inclusion of a fourth official league alongside the Americas, EMEA (Europe, the Middle East, and Africa), and Pacific leagues. This move underscores Riot's commitment to global expansion, particularly in the thriving esports landscape of China.
The Spanish capital, Madrid, has been selected as the host city for the first global event of 2024, VCT Masters Madrid. This spring event will feature eight top teams competing on an international stage, further emphasizing Riot's global vision for Valorant esports.
Championship Points System
Championship Points will become a central mechanism across all international leagues and global tournaments. These points will serve as a unifying qualification mechanism for global events, effectively replacing regional qualifiers. This change streamlines the qualification process and provides a standardized way to measure team performance.
Riot Games is revamping its tier-two ecosystem by transforming the Challengers calendar into a year-round competition. This change aims to incentivize organizations to maintain competitive teams and foster consistent engagement within the Valorant competitive scene.
Challengers Ascension, which determines the teams advancing to the VCT leagues, will now take place in September, following the Valorant Champions event. This scheduling change allows Challengers Ascension to shine in its own right. Additionally, Riot has introduced a player loan system and granted VCT partner organizations the ability to establish affiliations with Challenger League teams. This move is expected to enhance player movement and promote team collaboration.
Promoted Teams Join VCT Leagues
In 2024, the VCT leagues will include teams promoted from the Challenger ecosystem. Teams such as The Guard, Gentle Mates, and Bleed Esports will make their appearance in the Americas, EMEA, and Pacific leagues, respectively, signalling a new era of integration between different tiers of play.
These sweeping changes to the Valorant Champions Tour highlight Riot Games' commitment to fostering the growth of Valorant esports on a global scale. With the addition of the VCT China League, a revamped Challengers structure, and the introduction of Championship Points, 2024 is poised to be a transformative year for the Valorant competitive scene. As the VCT circuit evolves, players and fans can look forward to more intense competition, diverse talent, and an even more immersive esports experience.
Stay tuned for further updates and announcements as Valorant Champions 2023 concludes and the Valorant Champions Tour 2024 prepares to embark on an exciting new chapter.
Also Read: Valorant Episode 7 Act 2: Everything You Need to Know