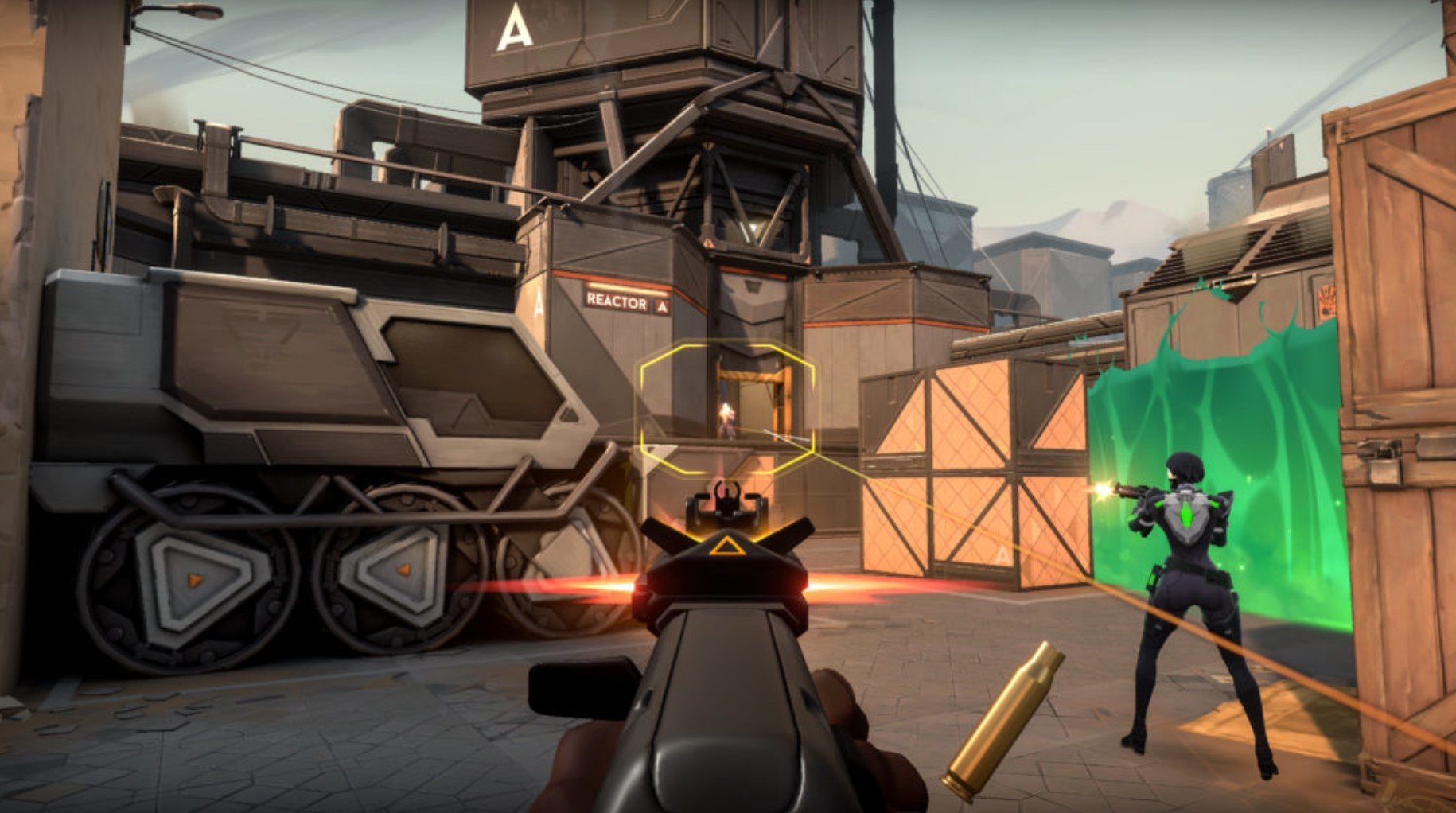 5 Best Aim Trainers for Valorant-Valorant is Riot's latest team-based first-person shooter that requires skill, speed, and incredible aim to be competitive. Aiming is key, and practice is necessary if you wish to become better. Employing an aim trainer to improve your Valorant game is integral for success. These trainers provide exercises to develop tracking, flicking, click timing, and micro-adjusting skills.
1. DeathMatch Mode-5 Best Aim Trainers for Valorant
DeathMatch Mode differs from Range or Custom modes by disabling all agent abilities, forcing players to focus solely on aim. Matches last six minutes, with the player with 30 kills being declared the victor; making this an effective way of warming up or practicing for regular multiplayer matches.
Riot Games has already started exploring ways to expand Valorant's practice pool. In a recent dev diaries video, executive producer Anna Donlon suggested adding Team Deathmatch gameplay as part of Valorant's future offerings.
Team Deathmatch is a beloved FPS mode in games like CS: GO and Call of Duty, offering fast-paced battles where teams compete against one another to see who can amass the most kills. It provides an invaluable test of skill – bodying enemies with your Operator or landing headshots from Vandals alike can put these skills to the test; though getting used to Team Deathmatch may take some practice!
2. Aiming. Pro-5 Best Aim Trainers for Valorant
Contrary to traditional aim trainers, this one employs machine learning technology to determine each player's needs and match them with tailored games and routines. These games include those to improve aiming, tracking and reaction timing – there's also the Music Meets Aim mode, where they can practice their aiming while listening to songs!
The trainer also features a feature allowing users to replicate their crosshairs for improved accuracy and customized options, and it has an ergonomic design, making it effortless and hassle-free.
Best of all, Valorant offers free and paid versions for those wanting additional features. In addition, its built-in sensitivity converter makes finding Valorant's sensitivity quicker for its users.
3. KovaaK-5 Best Aim Trainers for Valorant
The KovaaK and Aim Lab Aim Trainers provide an efficient way to practice and hone your aim in FPS games like Valorant or Overwatch – they're great tools for beginners looking to hone their aim – or for experienced players looking to up their game in Fortnite or Valorant.
Also, KovaaK stands out from other aim trainers by its impressive content library. Thousands of custom scenarios for specific games and skills can be found there, featuring copy-pasted weapon and movement physics from top FPS/TPS titles and exact sensitivity matching.
Steam Workshop community also creates additional aim training scenarios not included in the main game, enabling you to work on specific skills like clicking heads, vertical fast strafes, and more.
4. 3D Aim Trainer
The multiplatform aim trainer helps gamers improve their mouse accuracy for FPS games like r6, Valorant, Krunker, and Apex Legends. It provides detailed statistics and leaderboards so players can track their progress.
Skill building for FPS games includes learning to flick, click, track, and strafe aim. The essential skills needed for optimal results in any FPS title like CS: GO, Call of Duty, or Battalion 1944. Consistent practice of these abilities will improve your performance in each FPS title!
This aim trainer stands out as one of the most flexible options today. It supports nearly every major gun-focused game available. Also, offering numerous customizable training scenarios to provide a more comprehensive learning experience than other aim trainers.
The best kind of aim trainers are the ones built into games so they run on the same engine, with the same code, if you want to improve your aim with apex specifically, make sure you're using the firing range, don't get baited into thinking a high score on kovaaks will translate.

— DIEGO (@diegosaurs) December 31, 2020
5. Beat Aim
This CS: GO-inspired aim trainer features plenty of customizable options. You can convert your sensitivity into different games, choose target distance and type, and set the music that plays when your shot hits properly or not.
Training accuracy is by using custom maps such as uLLetica's Aim Botz. They offer infinite bots to practice on and many different kinds of targets to train with.
KataS' training_aim_csgo2 map offers another excellent option to keep yourself practicing. With its simple, movable targets and varied aiming drills, this community-made map offers ample practice opportunities. However, repetition may become tedious over time, so change your routine regularly for optimal results.