24 teams have been selected for the Finale, which will take place on January 26 and 27, following the end of the Mobile Challenger round of the PUBG New State Pro Series. The location of the tournament has not yet been disclosed, however ESL has also said that the last two stages would be played at the LAN.
View this post on Instagram
For the 16 spots in the Grand Finale, which will be held on January 28 and 29, these 24 teams will compete over the course of two days. The reward fund, which will be divided among the participants based on their outcomes in the following phases, has been allotted a total of one crore rupees.
PUBG New State Pro Series Finale Participants
The 24 teams who advanced to the next stage are listed below by name:
Team GodLike
Gods Reign
Team Nexgen
Big Brother Esports
Skylightz Gaming
Try Hard
Global Esports
Team XO
Team S8UL
Team Insane
7SEA Esports
Bad Davils
True Rippers
Team Tamilas
The World of Battle
WSF Esports
Wanted Esports
Reckoning Esports
Team Zero Gravity
Team Xspark
Revenant
Hyderabad Hydras
Chemin Esports
Udog India
PUBG New State Pro Series Prize pool Distribution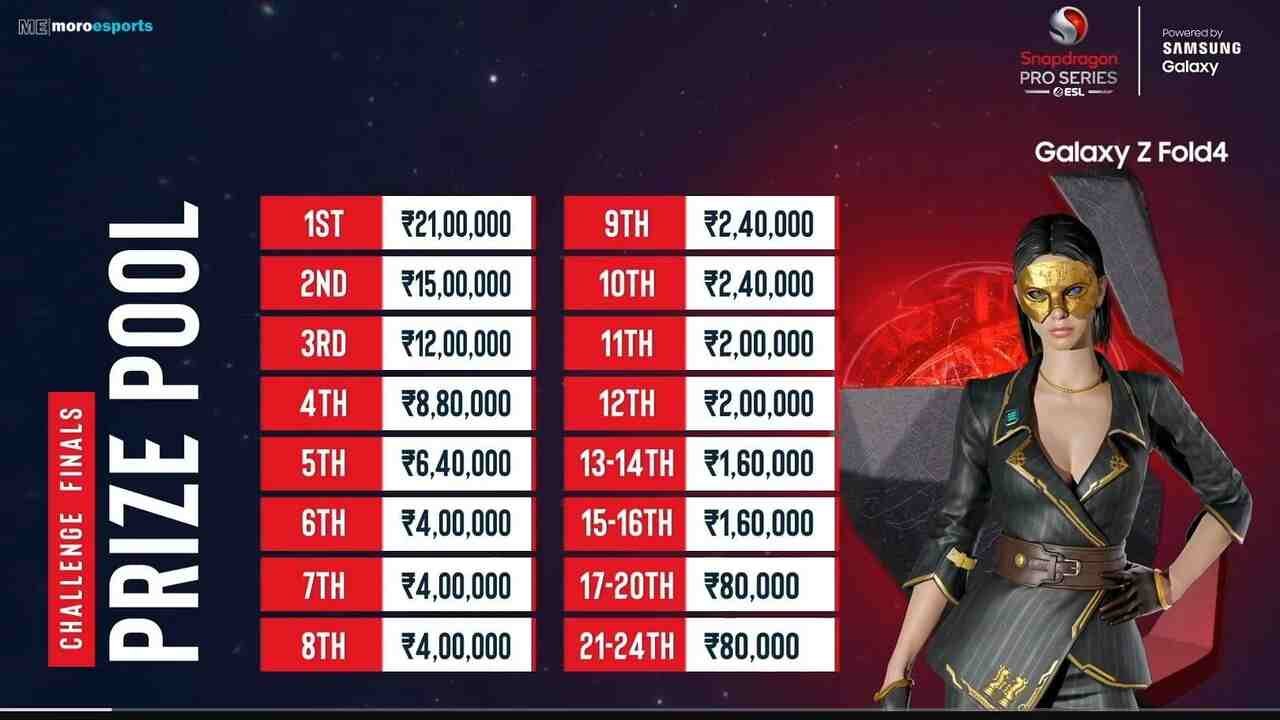 The top team in the earlier stage was Team GodLike, who excelled in all 22 of their games. With 244 points at an average of almost 11, they won four Chicken Dinners. Even though Gods Reign behind them by only two points, they fought valiantly.
Big Brother and Nexgen have both had captivating episodes, maintaining their consistency all the way through. When they were at their best, Skylightz Gaming and Global Esports took fifth and seventh place, respectively.
Team XO and S8UL, two well-known teams, performed admirably and successfully qualified for the PUBG New State Challenger Finale. In the competition, both titans will aim for the victory. The previous season had a middling performance from 7SEA, Team Tamilas, and WSF as they struggled in certain games.
Despite their inconsistency, Team Xspark, Revenant, and Chemin managed to qualify. These teams must improve their recovery plans for the Finale. The best team in the PUBG New State Qualifier Finale stage, Udog India, was unable to duplicate its success and placed 24th in the standings. The team will undoubtedly strive to regain their ideal shape.
ALSO READ: PUBG New State Pro Series: Overall Standings