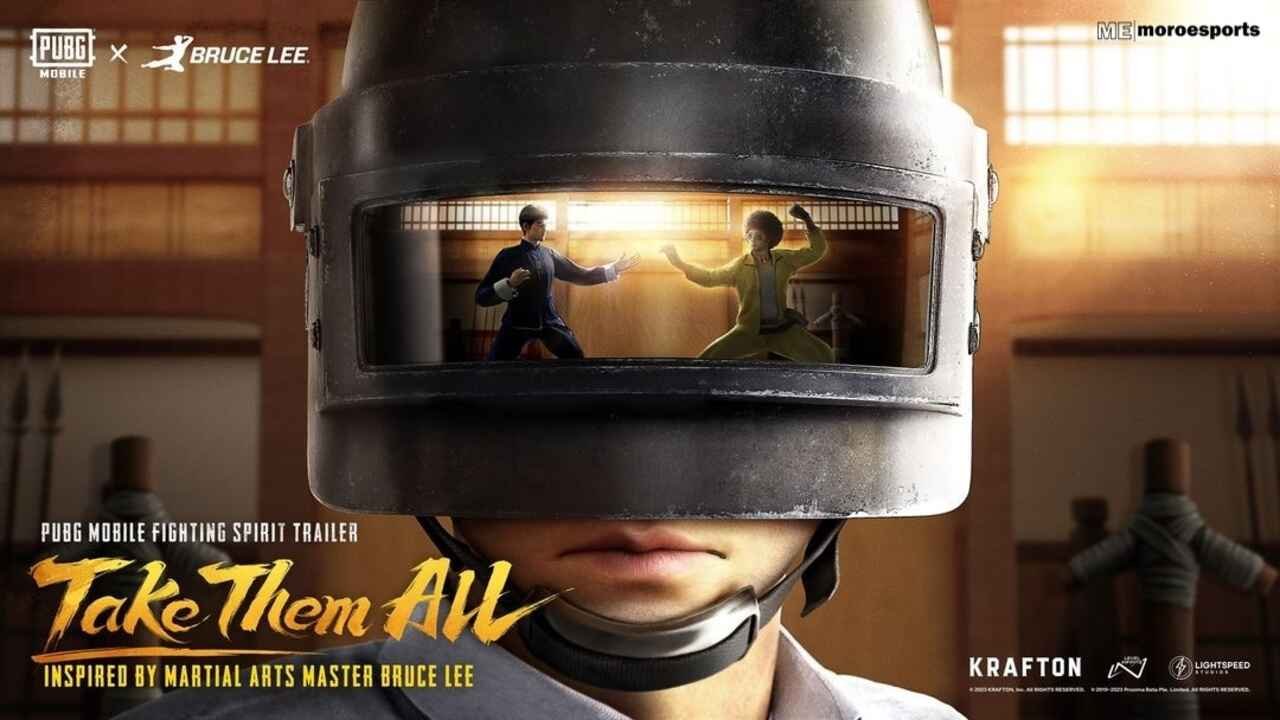 The FIFA World Cup 2022 champion icon Leo Messi and PUBG Mobile's most recent cooperation, which was a huge success, has inspired the BR title to announce yet another collaboration.
Today, the game's creators, Tencent Games, announced their partnership with well-known martial artist Bruce Lee on the official PUBG Mobile Twitter account. The revelation has thrilled many gamers and fans across the world despite the absence of a trailer to go along with it.
The beloved martial arts master, BRUCE LEE, joins #PUBGMOBILE in Version 2.4's Martial Showdown!

This collab will introduce a unique collection of in-game outfits & other items available starting Jan. 10th!

🤜 https://t.co/qC2xFdQ6wW #PUBGMxBRUCELEE #BRUCELEE pic.twitter.com/kFlMaqXFTj

— PUBG MOBILE (@PUBGMOBILE) January 3, 2023

The Bruce Lee collaboration in PUBG Mobile will shortly be live in the game
Bruce Lee will make an appearance in the game on January 10 based on the announcement poster. He will take part in the Martial Showdown themed mode, which is special (set to be incorporated in the 2.4 version). New in-game attire as well as additional perks are planned for the cooperation.
Based on leaks, it is safe to infer that, like with past collaborations, the current Bruce Lee cooperation will include a discovery event, King of Kung Fu, that will assist players in obtaining upgradable gun skins, as well as the character of Bruce Lee and others.
Players are eager for the cooperation to launch since Bruce Lee is still regarded as the most renowned martial artist and has a sizable fan base.
Recent big partnerships for PUBG Mobile
As time went on, PUBG Mobile outpaced its rivals and became one of the most well-liked Battle Royale games available for mobile devices worldwide.
PUBG Mobile, created by gaming titans Krafton Inc. and Tencent Games, provides a variety of themed modes and events to boost players' Battle Royale experience and keep them interested in gaming. The majority of these events/modes are the result of cooperation with well-known film, television, anime, automotive, football, and manga properties.
The game successfully worked with several businesses from various areas in 2022. Several themed skins and objects were added to the game as a result of the cooperation.
All of the popular franchises that have lately worked with PlayerUnknown's Battlegrounds Mobile are listed below:
Spider-Man: No Way Home
Godzilla
Jujutsu Kaisen
Metro Exodus
Arcane: League of Legends
Resident Evil 2
Blackpink
Rich Brain
Baby Shark
Tesla
Lamborghini
McLaren
Koenigsegg
Dragon Ball
SuperDodge
Lionel Messi
For additional information on the game's latest partnership with Bruce Lee, gamers should follow the game's social media outlets on Facebook, Instagram, Twitter, Twitch, and YouTube. When the renowned warrior emerges on January 10, they may expect more action in the game.