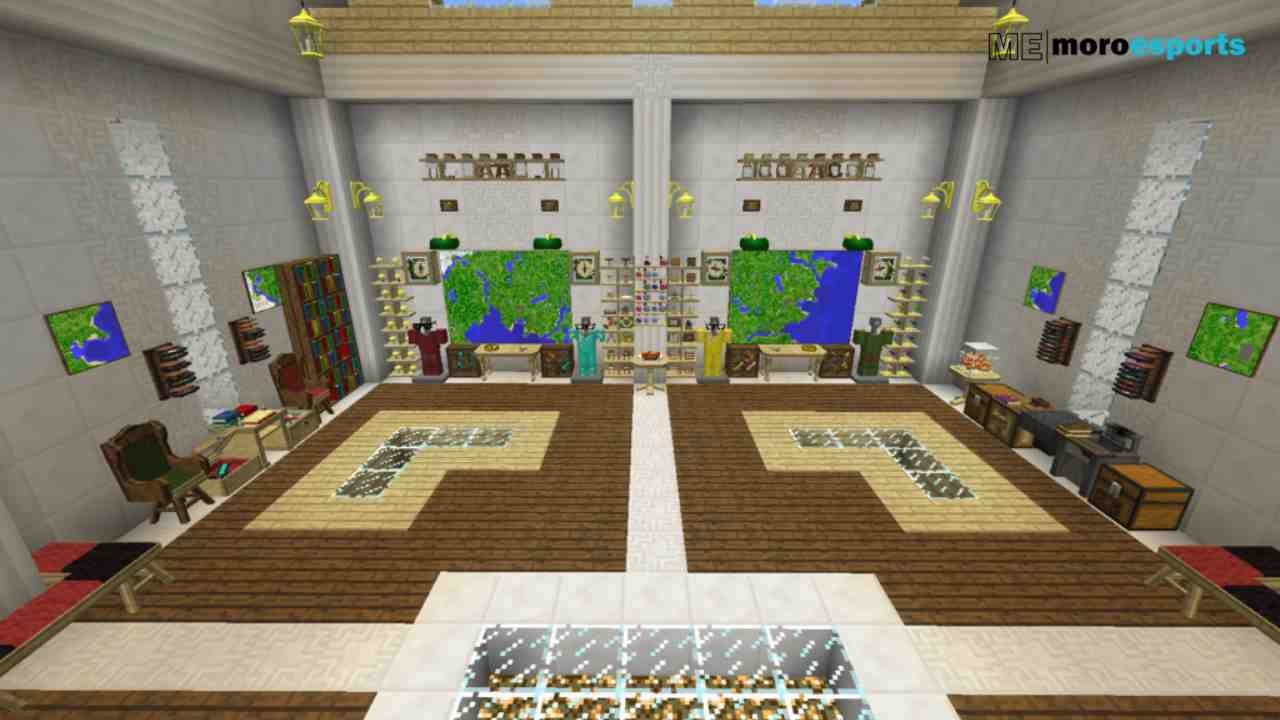 Minecraft Furniture Mods List: Minecraft is a top-selling video game of all time and also one of the most viewed on different streaming platforms. It's not just a sandbox game where you can destroy or build anything you want but it's more than that. Now, players can even build real-world things with help of Mods, like furniture. Well, in this blog post we will help to find the best Minecraft Furniture Mods to make your house more amazing.
Top 5 Best Minecraft Furniture Mods
Below you will get the list of the top 5 best Mods that will help you to create more beautiful furniture.
Decocraft
The first recommendation for you is Decocraft with over 30 million downloads. Do you know why over 30 million miners are using the Decocraft? Because it allows players to use over 3 thousand decoration items and elements to make their houses more beautiful. But there is still a downside of Decocraft and it's that you can't use it with the latest version of Minecraft. The creators of these amazing mods are not active these days and that's why it's not updated with Minecraft.
Mrcrayfish Furniture Mod
The next mod on this list is Mrcrayfish Furniture Mod and its specialty is its huge variety of decorative items. Yes, Mrcrayfish Furniture Mod has over 80 different types of amazing furniture and other decorative items like the kitchen, toilet, and bathroom. Some players want to build furniture from scratch and some like me want readymade things. Well, the good news is Minecraft Furniture Mods are for both types of players and if you love building houses then it's a must for you.
Chisel
In the above mod, we were talking about the players who want to build things from scratch. Well, Chisel is the Mod for you which have a huge collection of blocks to make any furniture you want to make. To make furniture with Chisel the only thing you need is creativity and nothing else. This Minecraft Furniture Mod doesn't provide you with furniture but only blocks to create any type of furniture.
Engineer's Décor
Unlike other mods on the list, the Engineer's Décor is young and it's released in 2019. Well, even if it's new but still it has many more features than any other furniture mod on this list. For example, in Engineer's Décor, you get Double T Steel support, Fluid pipes, a Massive fluid accumulator, a Waste incinerator, and a Factory dropper.
Bibliocraft
The first rank holder and the best Minecraft furniture mod on this list are Bibliocraft which is suitable for every type of player in Minecraft. For example, you will get already available furniture which you just need to set in your house. Along with that, you will also get blocks that will help you to a creature you want to create.
That's all you need to know about the furniture mods in Minecraft. These are the best among all mods that are available on the internet at the time of writing this article. Make sure to comment down the furniture mod that you are using right now. Or any other mod which you want to list in this blog post.