Gaming knows no boundaries and mobile gaming is a simple proof of that. Mobile gaming has significantly diversified since smartphones are becoming better and better. Phones can support better games now and developers are also porting more PC games on phones. We take a look at the Top 10 best Mobile Games for 2023.
The games in this list will span a variety of genres and you can pick out your favorites.
10 Best Mobile Games for 2023
Call of Duty: Mobile
A classic FPS Shooter is our first pick in this list. The game is fast paced and exciting with amazing action. You can choose between Deathmatch or even a Battle Royale mode. Death-match is more fast paced and players can also enjoy a Ranked mode to climb the ladder. Call of Duty: Mobile has created a massive player-base and players can easily get into an exciting match.
Genshin Impact
YouTube: CatWithBlueHat
Genshin Impact is a story based action RPG, which has one of the best graphics currently on mobile. The Ho-Yo verse is beautiful with numerus characters to acquire and amazing zones to unlock and explore. It is also completely open-world so you are free to explore as you want. Combined with frequent great updates, this makes it one of the best mobile games.
League of Legends: Wild Rift
League of Legend has ported itself to a mobile version and it is amazing. League of Legend: Wild Rift brings to you the best LoL experience in mobile. It is a MOBA and players can enjoy great 5v5s while playing variety of different champions. You can also grind through ranked in order to reach the elusive challenger tier. It doesn't take much to make a great MOBA and Wild Rift does it perfectly.
Pokémon Unite
YouTube: GameSpot
This entry is also a MOBA, but a bit different from classic ones. You can play as your favorite Pokémon which have a completely new moveset that can be used to battle your opponents. Instead of taking towers, you need to score goals to win the game. The more goals your team has, the better the chance of winning. The shorter time limit makes the games fast-paced and accessible if you don't have 30 min to spare on a game.
Legends of Runeterra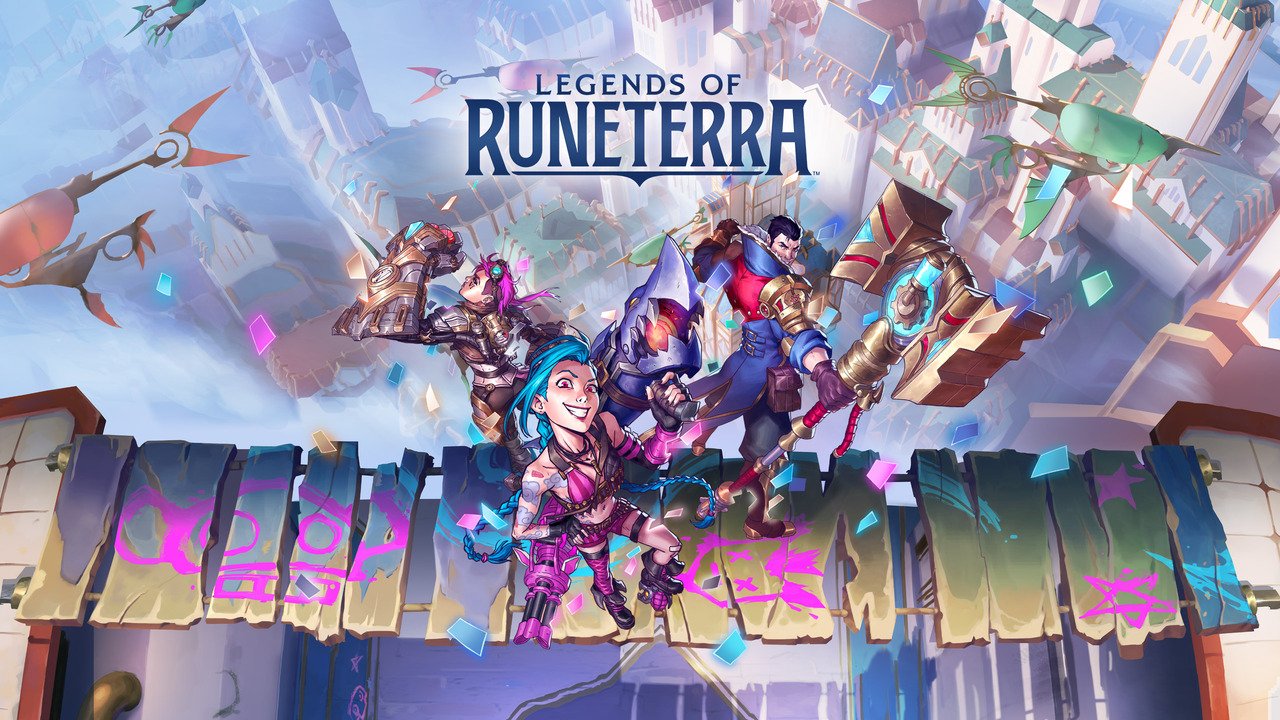 Another entry by Riot games on this list of best mobile games is Legends of Runeterra. This is a card game where you need to assemble your deck and beat your opponent in a 1v1. The cards are all carefully crafted with unique abilities that can be used to outplay your enemy. The game has amazing graphics and effects that look amazing on a higher-end mobile device. If you are looking for amazing card game, you need to give Legends of Runeterra a try.
Sky: Children of Light
Sky is a much different game than the rest on this list. It is an Indie title that was released back in 2020, but still holds its own even now. The game has amazing aesthetics and the environment is wonderful. It is an adventure game that allows you to roam its world and meet the characters and similar go on missions. It is a great title if you are looking for a relaxing game to play.
Life in Adventure
A text-based RPG that is accompanied by amazing art and also a well-told story. The power of reading is apparent in this game, which allows you to make your own choices to affect a story that you can unravel by reading. The art has been carefully designed and the art will make you fall in love with the story. If you are looking for a solo-player game that contains a great story, this is one of the best mobile games for you.
Honkai: Star Rail
YouTube: IGN
A newly released game, Honkai: Star Impact will remind you of Genshin Impact, but the gameplay is a bit different. Being a newer game, it looks amazing, with a great storyline and stellar voice acting cast. You can acquire several characters that have unique abilities and move sets. The game contains turn based combat where you will face several tough bosses and weekly challenges. It is a great game to play right now, and future updates will unravel its full potential.
Minecraft
We go back to a classic game, as Minecraft is still just as fun and relevant in 2023. It is a game where you can explore, build and engage in combat, in a massive open world sandbox map with no restraints. The game allows you to do whatever you want, and that adds to the charm of it. It can also be played with friends, which can make it one of the most memorable experiences in gaming.
Shadow Fight 4: Arena
Ending the list of our best games for mobile, we have a great fighting game. Shadow Fight has stepped up their game and now features amazing graphics and amazing gameplay. You can play either play the story mode or the multiplayer and enjoy the fast faced fighting that requires you to make complex combos to win. The game has a learning curve which makes it just as engaging to start and to learn.
Also Read: