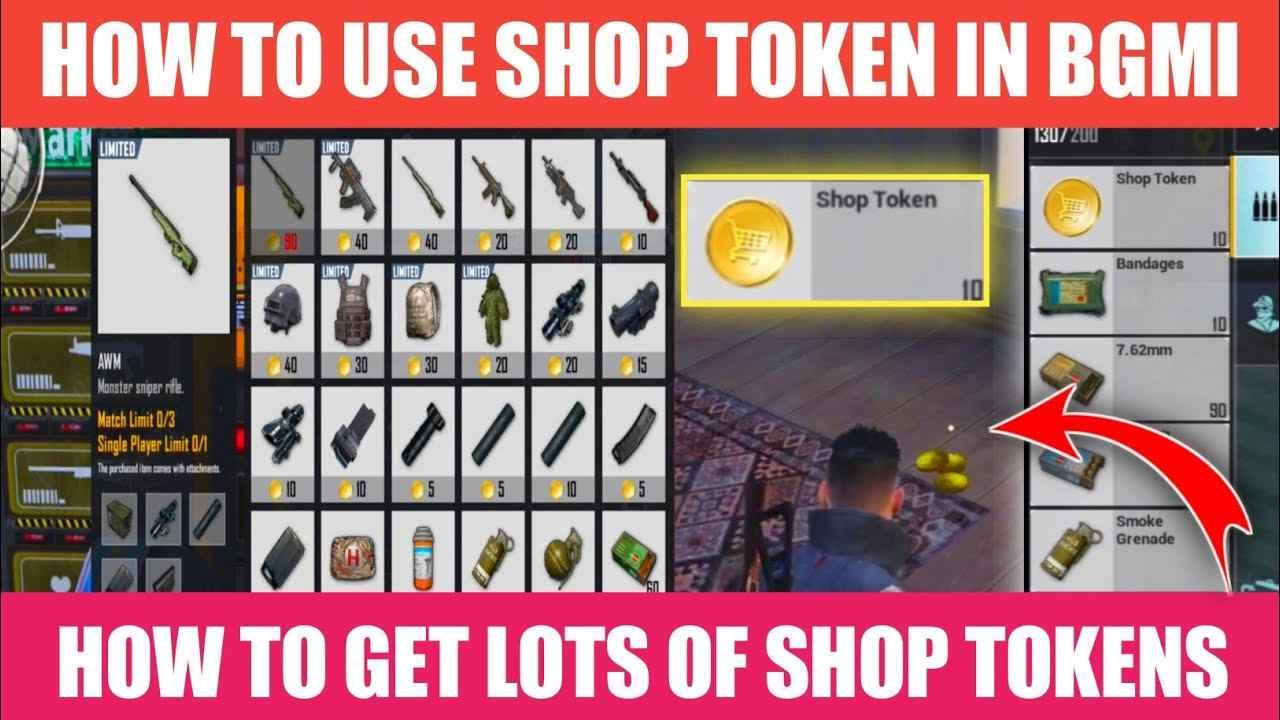 Shop Token BGMI: After the 1.8 update of BGMI, players are getting some golden coins lying on the floors in Battlegrounds Mobile India. Moreover, these coins are termed as Shop tokens and are available everywhere on the map.
Shop tokens BGMI can be very useful to claim items in the game. Furthermore, players can use the token to exchange guns, ammo, scopes, and many other things. But how? Let's know in detail about it.
READ MORE: BGMI Streamers Voice Pack Ft. Jonathan, Snax And Kaztro
Where To Find Shop Token BGMI And Shop Machine?
Shop tokens can be found anywhere lying on the floor of houses. Furthermore, there are mostly found in five and you need to collect them to exchange guns or scopes.
In order to use the shop tokens, players need to search for the shop machine. Shop machines can be found on different locations on the map. And these machines will give you items which you need in exchange for tokens.
In order to find the locations of these maps, you need to zoom a little into your maps. Then you'll be able to see a cart logo on the map. The logo basically denotes the shop machine in BGMI. So, here are few of the famous locations, where you can find these machines and can exchange your shop token.
Pochinki
Farm
Military Base
Georgopol City
Rozhok
School
Apart from these locations, there are several other places where you can find the machines, but these are the famous ones on the map of Erangle.
Now, let's move forward to how to use them.
DIVE DEEPER: Which Is The Best Bolt Action Rifle In BGMI? Check Details
How To Use Shop Token BGMI?
Once you have collected them, go to the machine and tap on shopping. There you will find that you can exchange guns like AWM, M416, Groza, and many more. There are also other items like the extended mag, 6x scope, and First aid kit.
In order to claim these rewards in BGMI, make sure you have enough space in the bag and enough shop token BGMI. Here are some of the prizes and shop token BGMI mentioned for famous items.
AWM: 90 Shop token
M416: 20 Shop Token
Level 3 Vest: 30 Shop Token
6X Scope: 15 Shop Token
5.56 Ammo: 2 Shop Token
So, these were some of the items, you can exchange with shop tokens BGMI.
ALSO READ: BGMI Free UC Trick 2022: Growing Pack Event in BGMI