Are you a Fortnite player who has made a purchase in the game but wants to get a refund? Whether it's an accidental purchase or a change of mind, Fortnite offers a refund system that allows players to request a refund for certain in-game items.
In this article, we will guide you through the steps on how to refund your Fortnite account.
 Access the Fortnite Refund Request Form


To initiate a refund for your Fortnite account, you'll need to visit the official Fortnite website. Go to the Epic Games website and log in to your Fortnite account using your credentials. Once logged in, navigate to the "Account" section and select "Transaction History." This will display a list of all your recent Fortnite transactions. 

Review Your Purchase History


In the "Transaction History" section, review your recent purchases and find the item or items that you want to refund. Click on the item to view its details, including the purchase date, price, and description. Make sure that the item is eligible for a refund. According to Fortnite's refund policy, only certain items are refundable, such as accidental purchases or items purchased within the last 30 days.

 Submit a Refund Request


After identifying the item you want to refund, click on the "Submit a Request" button located next to the item's details. This will open a refund request form that you need to fill out. The form will require you to provide information such as your reason for the refund, your contact information, and the payment method used for the purchase. Make sure to provide accurate and complete information to facilitate the refund process.

 Wait for Confirmation


Once you have submitted the refund request form, you will need to wait for confirmation from Epic Games. The refund process may take some time as it involves reviewing your request and verifying the details provided. Epic Games will notify you via email or through your Fortnite account when your refund request has been processed.

 Receive Your Refund


If your refund request is approved, Epic Games will refund the purchase amount to the original payment method used for the transaction. The refund may take several business days to reflect in your account, depending on your bank or payment processor. Once you receive the refund, you will be able to see the refunded amount in your transaction history on the Fortnite website.
Tips for a Successful Refund
Here are some tips to increase the chances of a successful refund for your Fortnite account:
Provide accurate information: Make sure to fill out the refund request form with correct and complete information to avoid any delays or issues with your refund
Follow Fortnite's refund policy: Familiarize yourself with Fortnite's refund policy to ensure that the item you want to refund is eligible for a refund. Items such as Battle Passes, V-Bucks, and promotional items are generally non-refundable.
Be patient: The refund process may take time, so be patient and wait for confirmation from Epic Games. Avoid submitting multiple refund requests or contacting customer support repeatedly, as this may cause further delays.
Double-check purchases: Before making any in-game purchases, double-check the item details, price, and quantity to avoid accidental purchases.
Contact customer support if needed: If you encounter any issues or have questions about the refund process, you can contact Fortnite's customer support for assistance.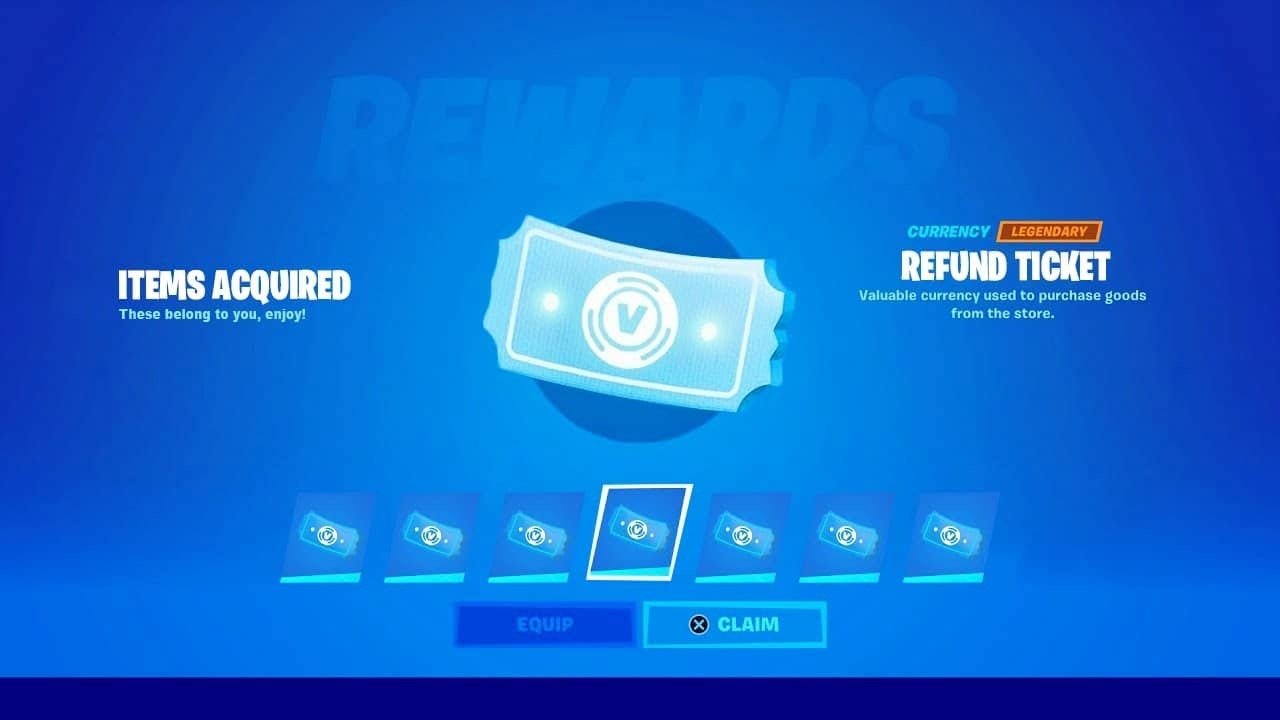 Conclusion:
If you need to refund a purchase made on your Fortnite account, follow the steps outlined in this guide for a smooth refund process. Remember to provide accurate information, follow Fortnite's refund policy, and be patient while waiting for confirmation. With the right steps and information, you can successfully refund your Fortnite account and get your money back.
Also Read: Mastering Fortnite on xCloud: Unleashing the Ultimate Gaming Experience!