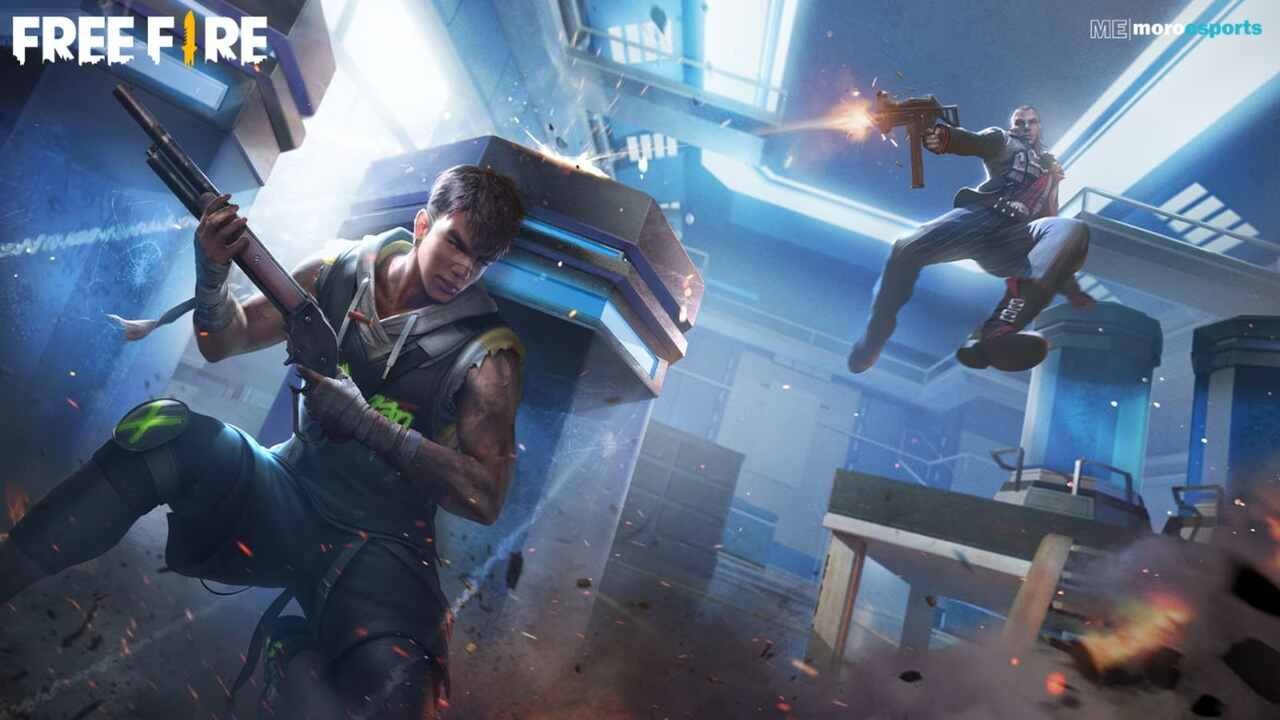 The Devil May Cry 5 and Free Fire MAX collaboration is now available. Today marks the beginning of a special DMC Ring Luck Royale that includes the Hunter Dante and Hunter Nero Bundles as well as a number of additional alluring themed goodies. Diamonds must be used during this paid event in order to either purchase an item or collect the necessary token.
The two eye-catching bundles, notably the Hunter Dante combo with a Look Changer and a Devil Trigger conversion, are the Luck Royale's major selling point. The arrival animation, gun skins, and other elements are equally interesting.
DMC Ring will be accessible in the game for 16 days, through February 26, 2023, allowing users to use diamonds to purchase the goods.
The Hunter Dante Bundle and other goodies from the recently introduced Free Fire MAX DMC Ring are described in depth in the following sections.
Free Fire MAX DMC Ring
As part of the Devil May Cry 5 cooperation, Garena released the new DMC Ring to Free Fire MAX on February 11, 2023. A variety of appealing cosmetics are available during the event, all of which may be purchased with diamonds.
In the event, each spin costs 20 diamonds, and a collection of 10+1 spins will cost you 200 diamonds. You will pick a reward at random from the prize pool shown below with each spin:
Let's Rock Baby
Hunter Dante Bundle
Hunter Nero Bundle
Ebony & Ivory (USP) Bundle
Shall We Dance?
Cavaliere R
Hunter Token
2x Hunter Token
3x Hunter Token
5x Hunter Token
10x Hunter Token
250x Hunter Token
How to receive rewards from the new Free Fire MAX DMC Ring event
The steps listed below can be used to get the benefits of the new DMC Ring Luck Royale in Free Fire MAX:
Step 1: Open your Free Fire MAX account, log in, and navigate to the Luck Royale area by selecting the corresponding option on the left menu.
Step 2: From the available events list, pick Devil May Cry 5 DMC Ring.
Step 3: Choose from the two available spins the required number of times. Continue spinning until you have accumulated the desired prize or a sufficient number of tokens.
Step 4: Access the exchange area by clicking on the button in the top-right corner if you haven't yet earned the big prize.
The following things will be up for trade:
Hunter Dante Bundle – 250 Hunter Tokens
Ebony & Ivory (USP) Bundle – 200 Hunter Tokens
Hunter Nero Bundle – 150 Hunter Tokens
Let's Rock Baby! – 100 Hunter Tokens
Shall We Dance? – 50 Hunter Tokens
Cavaliere R – 50 Hunter Tokens
Diamond Royale Voucher (Expiry date: March 31, 2023) – 5 Hunter Tokens
Weapon Royale Voucher (Expiry date: March 31, 2023) – 5 Hunter Tokens
Rebel Academy Weapon Loot Crate – 5 Hunter Tokens
Red Samurai Weapon Loot Crate – 3 Hunter Tokens
Armor Crate – 1 Hunter Token
To get the cosmetics in your account, all you have to do is confirm the trade.
Step 5: Choose the item of your choice and press the swap button.