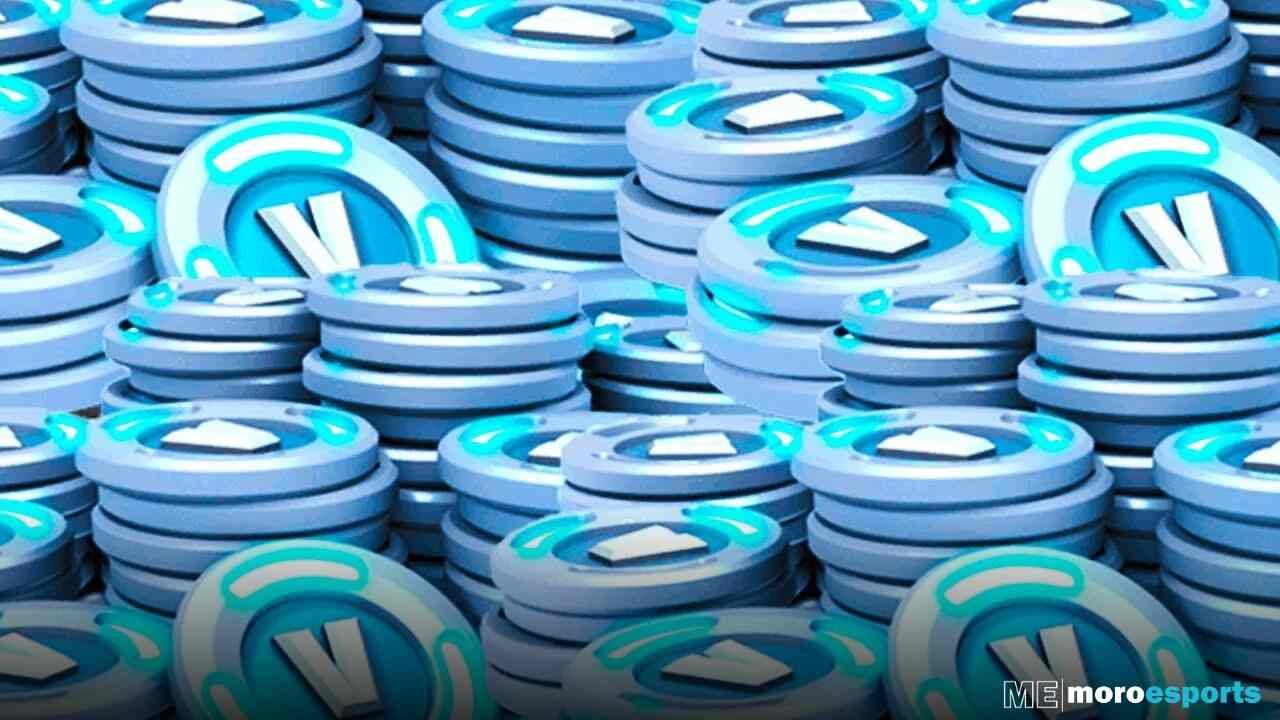 Fortnite's in-game currency, V-Bucks, has always been a premium currency obtained primarily through real-money purchases. However, recent leaks suggest that Epic Games is working on a feature that will enable players to earn V-Bucks by selling in-game items. Here's what we know so far.
Roll out, Rise up, or Beep Beep with the Fortnite Transformers Pack! The Pack includes:

3 new Outfits
3 new Back Blings
3 new Pickaxes
2 new Emotes
1,000 V-Bucks

Grab it at select retailers starting Oct 13 or digitally starting Oct 20!https://t.co/Ph5E9BnfwX pic.twitter.com/jG6aOKgfV0

— Fortnite (@FortniteGame) October 6, 2023
Changing V-Buck Prices
Epic Games recently announced that they would be increasing the price of V-Bucks, Fortnite's premium in-game currency. This move raised concerns among players, as spending on V-Bucks is essential for buying cosmetic items from the Item Shop and Battle Pass. The increase in price meant that obtaining V-Bucks would become more expensive, leaving many players wondering how they would continue to support their in-game spending.
Earning V-Bucks Through Item Sales
To address this concern, Epic Games is reportedly working on a groundbreaking feature that could revolutionize the Fortnite economy. According to reputable leakers Hypex and iFireMonkey, the game developer is developing a system that will allow players to sell their digital items. These items encompass a range of assets, including 3D objects, animations, and other elements that can be utilized in user-created UEFN maps.
Expanding Beyond Traditional Fortnite
Fortnite has evolved beyond being solely a battle royale game. The introduction of the UEFN (User-Generated Fortnite) maps, a creative mode within the Fortnite universe, opened up a realm of possibilities for player-generated content. This latest feature aims to empower players even further by allowing them to trade and sell their creations. This trading system may pave the way for the exchange of Fortnite skins and other in-game cosmetic items, a highly anticipated addition among the player community.
Challenges and Opportunities
While this feature is generating considerable excitement, it does come with its fair share of challenges. Scams and fraudulent transactions are chief among them. Implementing a secure and trustworthy trading system within Fortnite is no small feat, and Epic Games must address these concerns before introducing the feature.
The specifics of how this trading system will function remain undisclosed, and the release date is still uncertain. However, with Chapter 5 looming on the horizon, it's possible that Epic Games will unveil this feature alongside the new chapter.
Unlocking Creativity and Economic Potential
This upcoming feature has the potential to unlock a world of creativity within Fortnite. Talented players and creators will have a platform to showcase their designs and creations, all while earning V-Bucks that can fuel their in-game adventures. It's a win-win situation that promises to add depth and diversity to the Fortnite experience.
In conclusion, the ability to earn V-Bucks by selling in-game assets marks a significant shift in Fortnite's economic landscape. While challenges must be overcome, this feature holds great promise for the community, providing players with new opportunities to express their creativity and support their Fortnite endeavours. As Chapter 5 approaches, all eyes will be on Epic Games as they reveal more details about this exciting addition to Fortnite.