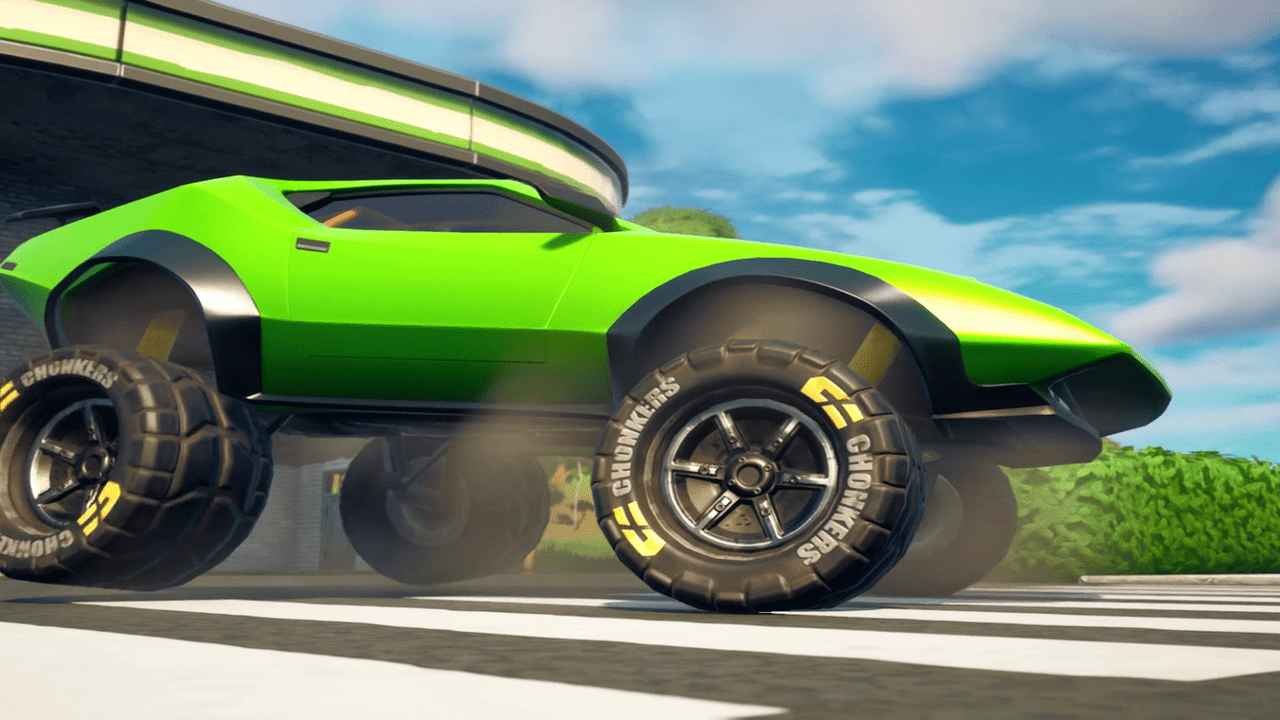 Fortnite is ever-evolving, and that has kept the game relevant for all these years. The introduction of new game-modes keep the format interesting and players hooked. So when Fortnite Racing Mode was leaked a few months ago, the community was genuinely excited for it release.
Although the game mode's release is still far, it has not stopped fans and content creators from speculating or digging up new facts and information. Fortnite leakers and data miners are going all out right now, trying to find any new updates on this elusive racing mode and what it will entail. However, there has finally been some pretty solid leaks which feature new maps and the potential release date.
Fortnite Racing Mode: Big Leaks reveal New Maps
YouTube: EveryDay FN
Fortnite is majorly known for its battle royal format of gameplay. Even in their creative modes Gun Game is the major attraction, However, there have been several innovations by players like the Raptor Race. Now it seems like Epic Games has taken a step away from the Battle Royal genre and entered the Racing genre.
From the recent news, it seems like Epic Games is really polishing this game mode to be competitive and fun. In a recent leak by @NotJulesDev, there will be a total of 16 maps in the game. Twelve maps for Casual Mode and four maps for Ranked mode. Ranked mode will provide the much needed competitive nature to the racing genre.
Along with these two modes, players will also be able to access a plethora of fun game modes and challenges. Time trials and Tutorial modes will be included in this. Similarly, there will be many vehicles to choose from in this game mode. We can only speculate that these cars will have powerups, but it has not been confirmed. Players can collect cars in order to have variety in their racing adventures.
Moreover, the game-mode will have a sperate Battle Pass with its cosmetics that players can get. This might include vehicle skins and more. As for the release of this mode, fans can expect it to arrive during Chapter 5 of Fortnite. Whether it will be during Season 1 or the second one, is still up for debate.
Also Read: