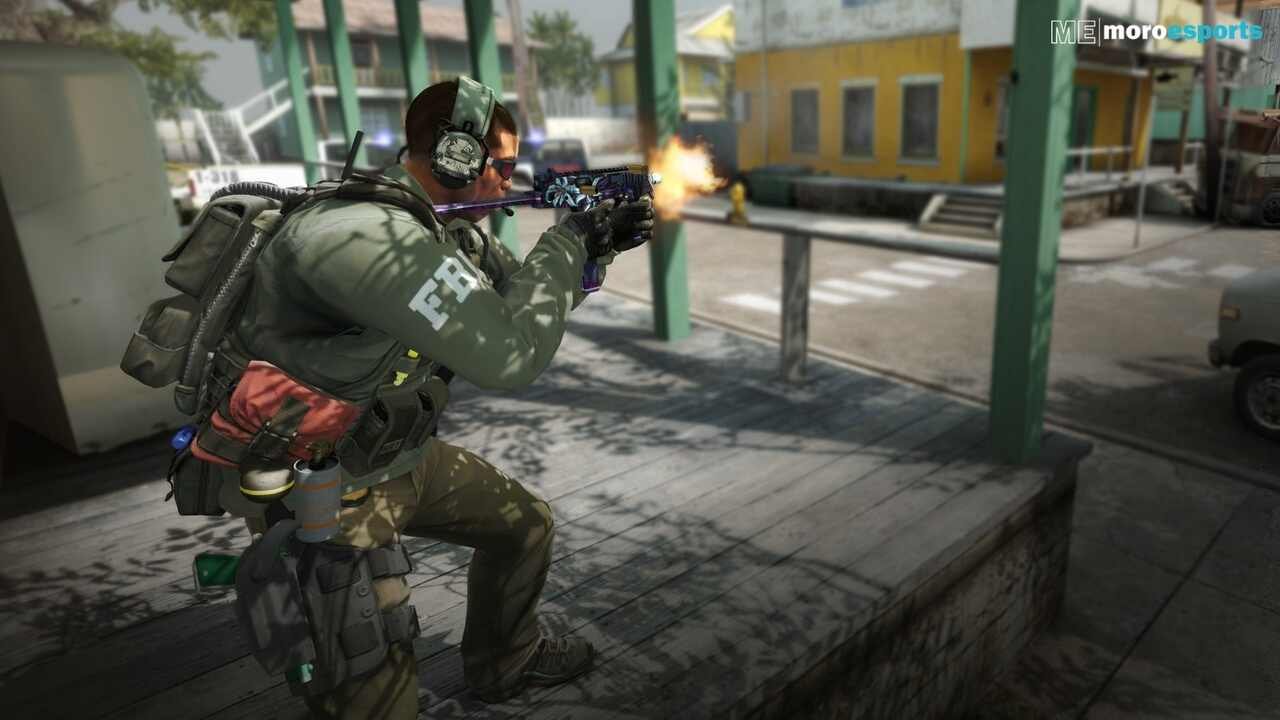 With the announcement that Counter-Strike 2 would be released later this year, the anticipation and enthusiasm in the CS:GO community have just reached an all-time high. The much-awaited sequel is presently live in a limited-access beta that Valve is making available to a small group of gamers. To answer player input, the developers have also begun releasing frequent patch notes for the game.
The most recent Counter-Strike 2 Patch Notes, which went live on March 30, attempts to fix one of the biggest problems that have been impairing in-game player experience. When wallhacks were used during matches, the console command "cl physics highlight active 5" was used to start them. The most recent upgrade disabled this command along with all others in the developer console.
In addition, the "inspect then reload" animation was modified in the March 30 update to better match CS:GO. Ragdoll collisions have also been eliminated. In Counter-Strike 2, HE grenades will also no longer affect or interact with smoke through barriers.
Counter-Strike 2 Patch Notes
The following are the official patch notes for Counter-Strike 2's March 30 update:
Networking
many improvements for network traffic.
Now the server and client programs properly desynchronize while firing random seeds.
Visuals
Fixed locations of ping components and overhead labels at various resolutions.
Halo surrounding enemies has been fixed so that their whereabouts are hidden.
Bomb plant termination now appropriately results in the clearing of the bomb code.
Fixed uncommon examine animations such that they are now only seen occasionally.
The behaviour of inspect then reload ("f", "r", "f", "r") is more consistent with CS:GO.
All development console commands, including "cl_physics_highlight_active 5", have been disabled.
Gameplay
Smoke through walls is no longer affected by HE grenades.
collisions between ragdolls are disabled.
After receiving an additional weapon in Deathmatch, players will no longer drop their weapons.
Decoy grenade trajectory preview is now accurate.
improved usage of the use key while picking up weapons.
Input System
Now, the menu and scoreboard both permit movement while in focus.
Voice conversation is permitted during team introduction.
Keys won't get stuck anymore when you launch the Steam overlay.
several scenarios where user input might get muddled have been fixed.
One key cannot be used to control several actions.
Sound
Alterations to the timing of the smoke grenade sound from a distance.
Resolved an issue where the flashbang or grenade sound effect would continue to play if the player died while it was activated.
When a grenade is accurately thrown from a leap, a special player-only sound has been added.
Only legal conversation wheel lines that may be set up in the game settings are allowed to be fixed.
Erik "fl0m" Flom, a well-known CS:GO player, found the contested wallhack in the issue. Users of Counter-Strike 2 could view player highlights and enemy player positions via map structures by entering the aforementioned command and setting it on.
ALSO READ: Counter Strike 2: Utility Changes The Game