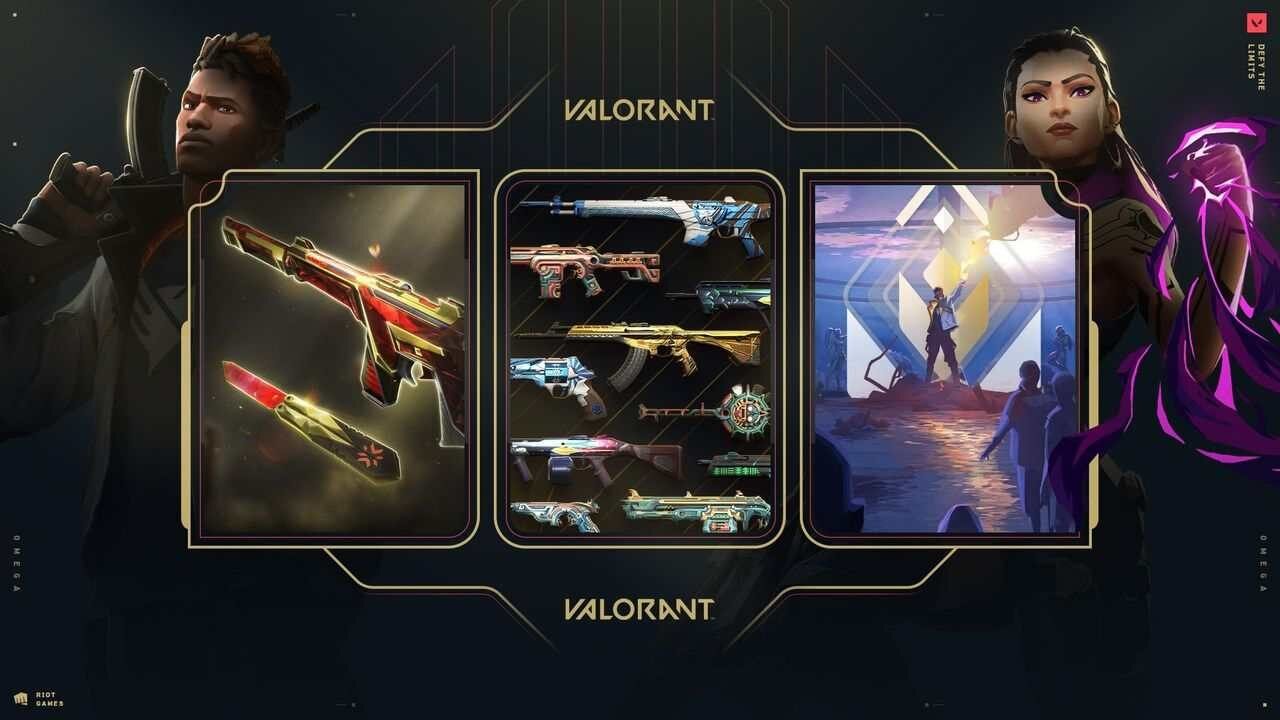 Valorant Episode 5 Act 2: Weekly Missions, Battle Pass Rewards, and More. With the release of Episode 5 Act 2. Valorant's global audience will be treated to a brand-new Battlepass, fresh skin collection, Event Pass, and a few quality-of-life changes. Fans who have been eagerly expecting the new Act can anticipate its release via Patch 5.04.
Players will have to grind and gain XP during the new Act to advance toward completing all 55 tiers of Battlepass rewards. The weekly challenges are helpful in this situation. Players from all around the world will have access to a set of three weekly quests that will allow them to gain useful XP and receive a variety of goodies.
Valorant Episode 5 Act 2 Weekly Missions
In order to gain the XP necessary for their Battlepass endeavors. One must accomplish eight weeks' worth of tasks in Episode 5 Act 2 of Valorant, according to sources on Twitter. After finishing, players are eligible for up to 504,000 XP. The new Battlepass will serve as a portal for players to improve their in-game inventories, just like earlier Acts. Immortalized, Piedra del Sol, and Premiere Collision are three new skin lines that will be made inexpensively available to the player base, along with a tonne of gun pals, sprays, player cards, and titles.
New weeklies for Episode 5 act 2!

Week 1:
– Team defuse/plant 20 spikes (15120 XP)
– Kill 100 enemies (15120 XP)
– Use 200 abilities (15120 XP)

Week 2:
– Get 50 headshots (15120 XP)
– Play 150 rounds (15120 XP)
– Purchase 100 items (15120 XP)

— Shiick (@Shiick) August 23, 2022
To eventually have access to all of the Battlepass's perks, players must pay 1000 VP Valorant Points. But in addition to making the purchase. Customers will have to spend time acquiring the XP necessary to finish each Battlepass tier. Riot Games will release the Episode 5 Act 2 Battlepass and the Champions 2022 Event Pass to commemorate the impending Champions 2022 competition. In contrast to the Battle pass. This Event Pass is free and lets players get player cards, sprays, titles, and RP (Radianite Points). The seven prize tiers offered in the Champions Event Pass can be completed by using the XP one gains from weekly tasks.
Also Read: Valorant Episode 5 Act 2: Battlepass, Skins, Player cards, and More