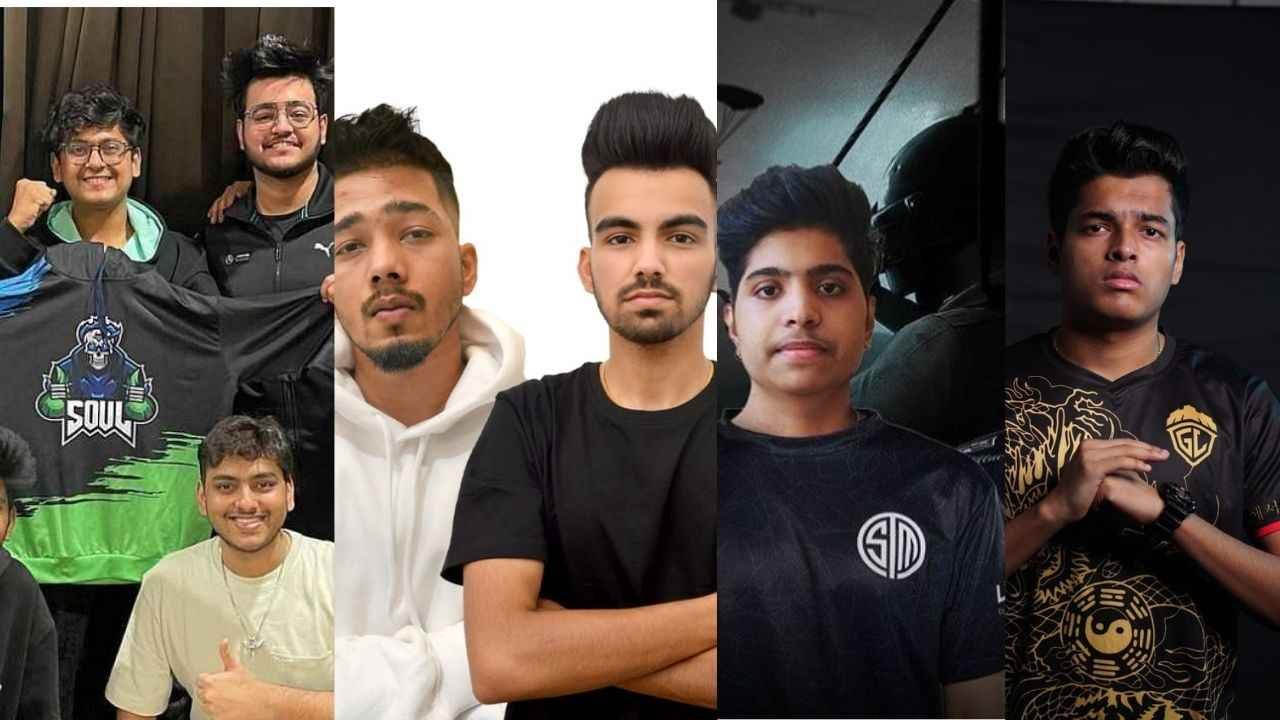 BGIS Quarter finals Groups And Team: The official list of Battlegrounds Mobile India India series, also known as BGIS quarterfinals of teams and groups are out now. A total of 64 teams qualified from the online quarter-finals.
All the 64 teams are divided into fours groups of 16 each. Moreover, all the groups will play 6 matches each and the top 6 groups in the overall standings will move into the semifinals round of BGIS. So, let's have a look at the teams and groups.
READ MORE: BGIS Round 3 Day 3: Results And List Of Qualified Teams Here
All You Need To Know About BGIS Quarter finals Groups And Team
Unlike online quarter-finals, there will be no invited teams any further in the tournament. And all the qualified teams will be playing six matches to qualify for the next round.
Here is the list of teams and groups:
Group-1
Celsius Esports
One-sided Glory
Skylightz Gaming
TSM
Team X Spark
6. Orange Rock
Orangutan
Rivalry Esports
Version 1 Esports
SIN official
Deadeye Esports
Team KBP Jodd
Obeyy Esports
Fault Esp
DestructaX
Orgless 5
Group-2
Team XO
Reckoning Esports
K9 Official
Force One
Mastizone Gaming
Nigma Galaxy
2 Op official
247 Gaming
ReadXCross
SCythe Kronos
UDOG India
XTerminator Esports
LongVreign
Supari Gang
Chocken Rusher
EZ4 Esports
Group-3
Global Esports
UDT Esports
Only Glitch
Old Hood Esports
Team Forever
Mega Force Esports
XZist Esports
Hyderabad Hydras
2op Esports
Revenanat Esports
RIP Mizo Gaming
7 Seas Esports
Lagging Expertsya
Team Outset
NFC Fearless
Team GT
Group-4
Soul
Team Mayavi
Enigma Gaming
Team Insane Esports
FPS Gaming
Tactical Esports
TKM Ontop
Godlike
4 Heroes
Invincible Esports
R esports
RAG3 official
Team BE
XLions
Outliners
So, these are all the teams and groups, who will be competing in the BGIS quarter finals. Let's have a look at the schedule and dates.
DIVE DEEPER: BGIS Round 3 Day 4: GodL Qualifies For Next Round, List Of Qualified Teams Here
BGIS Quarter finals Groups And Team, Dates And Where To Watch
BGIS quarterfinals will start from 2nd January and will end on 5th January. The top 6 teams from each group will play in the semifinals, which will start from 7th January.
The matches will start from 05:45 PM and will be streamed on the official Youtube channel of Battlegrounds Mobile India.
So, drop your comments and let us know, who you are cheering for in the BGIS quarter finals.
ALSO READ: BGIS Quarter finals Qualified Teams: Groups, Dates And Timings Here