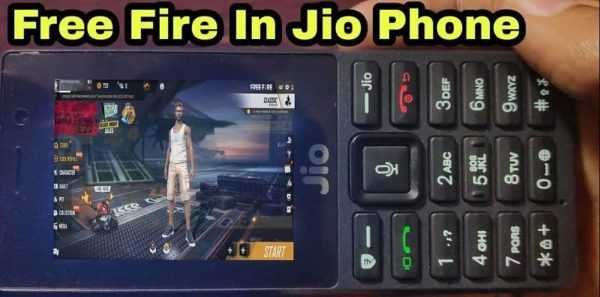 After the ban of PUBG Mobile in India, Free Fire has very smartly become one of the biggest mobile game titles in India by continuously releasing new events and rewards. Free Fire is enjoying this popularity but still, the rumors spread about the game that Free Fire available for Jio phones is completely false.
One of the rumors which are going viral is "How to play Free Fire game on Jio Mobile." First of all, let us inform you that this statement is completely wrong. Although Free Fire is a mobile game still it requires the mobile to fall under certain criteria to be played on.
Free Fire: List of Jigsaw Code in Guess the Ambassador Event: click here
A lot of websites and videos are claiming to provide you the APK file which will let the players play Free Fire on Jio mobile. These files and link which are available and getting viral these days are absolutely fake and do not work at all.
Is Free Fire Available for Jio Phones: All You Need to Know?
We are not just simply saying that these files are fake but we have many reasons as well to support the fakeness and of these files:
Jio Mobile has only 512 MB RAM, this much memory is not at all sufficient to play the games like Free Fire which requires a high amount of storage space.
Jio Mobile works on the KaiOS whereas the Free Fire game is solely made for the mobile's which runs on either Android or the iOS platforms.
Check Now: Free Fire Redeem Codes Today 2020- 100% Working
Jio Mobile phone has a very small screen along with a keypad on it but Free Fire can be easily played on the mobile which offers a larger screen than that of Jio Mobile because its control is very difficult.
People are blindly believing that Free Fire can be played on Jio Mobile is mainly because of some videos which are just recording of the gameplay. Jio Phones is the cheapest mobiles available in the market and they can be mainly used for communication.
Jio mobile supports 4G technology and some other features as well but games like Free Fire cannot be played on Jio Mobiles. The developers of Free Fire have also not provided any statement in the support of game being played on the Jio Mobile so, this news is for sure fake and inauthentic.
Performance Mode in Fortnite: Detailed Analysis: click here
People who are thinking of playing Free Fire on their Jio devices must know that it is very risky and can end up harming your private data. These sources are completely misleading and are not at all authentic. We suggest you not to try downloading the game on your Jio devices as it will harm your device.