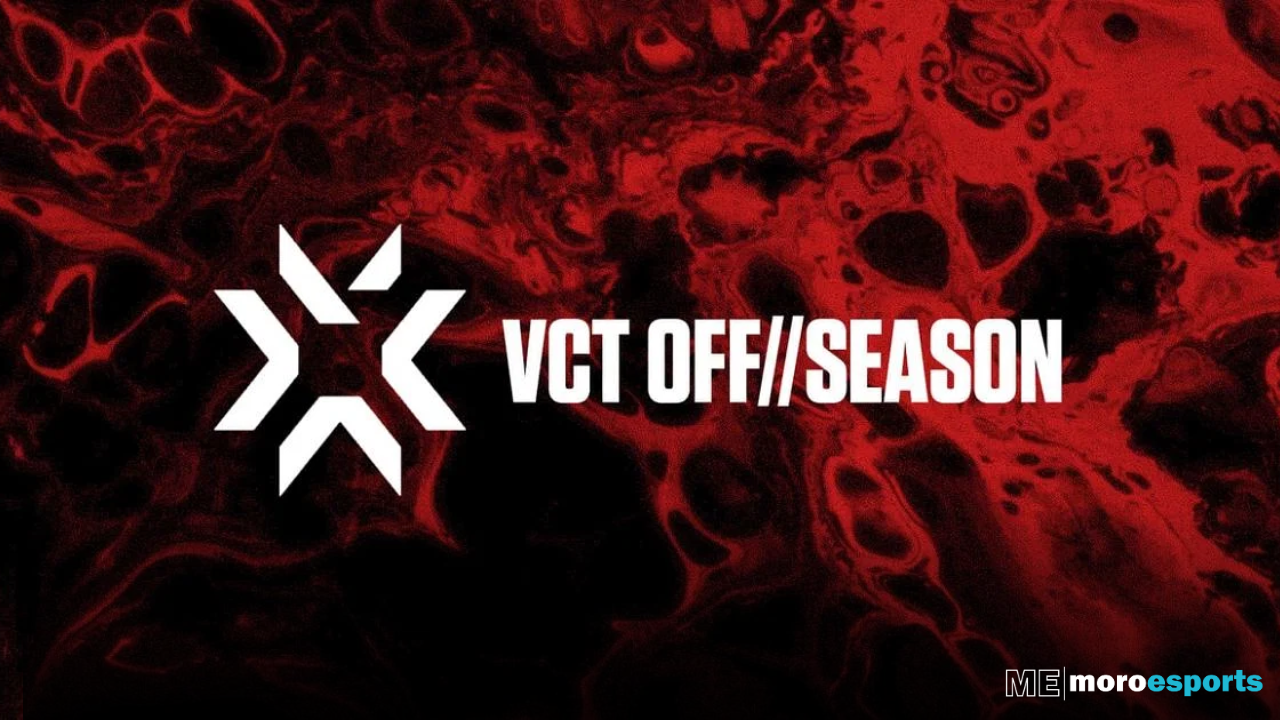 Riot Games has revealed its plans for the Valorant Champions Tour (VCT) 2023 OFF//SEASON, which is set to kick off after Valorant Champions 2023 and extend until January 2024. The OFF//SEASON is a crucial time for teams to shape their rosters, and test strategies, and for organizers to experiment with innovative tournament formats.
More than 40 events spanning across EMEA, APAC, and the Americas!

Here's everything we've got planned during the 2023 #VCT OFF//SEASON: https://t.co/P8Wk7O0WKP pic.twitter.com/NR3f3hUEGa

— VALORANT Champions Tour (@ValorantEsports) August 12, 2023
In an official statement, Riot Games stated, "This year, we have partnered with operators around the world to organize more than 40 events spanning show matches, open qualifier events, and LANs across EMEA, APAC, and the Americas."
Events Across Different Regions
For the VCT 2023 OFF//SEASON, Riot Games has collaborated with various tournament organizers to deliver a rich variety of events including show matches, open qualifiers, and LAN tournaments across the Americas, EMEA (Europe, Middle East & Africa), and the Pacific regions. With over 40 events already announced in the first wave, fans and players can anticipate more announcements in the coming weeks.
Leo Faria, Global Head of Valorant Esports, expressed his enthusiasm on Twitter, saying, "We have several updates on the 2024 season lined up for the next several weeks! The OFF//SEASON announcement went live a bit earlier than planned, but now that you've all seen it, I'm excited to share that we have 40+ events planned for this year! More to come."
Events in the APAC Region
The Asia-Pacific (APAC) region is set to host more than 17 events for the remainder of the year. These events, organized by third-party partners, will take place both online and offline. Some highly anticipated events include the Red Bull Home Ground and the Valorant India Invitational.
Jake Sin, Head of Valorant Esports APAC, commented, "We're excited to work with Acer, Red Bull, Afreecatv, and many more partners to bring these OFF//SEASON events to APAC! We're also cooking up a couple of other things as well. Stay tuned."
Flagship Events and Tournaments in APAC
Here are some of the flagship events and third-party tournaments planned for the Asia-Pacific (APAC) region:
Philippines:

Mineski VxV 2023
CEASE//FIRE All-Star Showmatch
Asia Pacific Predator League Grand Finals

Korea:

AFREECATV VALORANT LEAGUE
TEN_ VALORANT GLOBAL INVITATIONAL

India:

Penta Pro Series – VALORANT | Season 2
VALORANT India Invitational 23
TEC – Official VCT OFF//SEASON Event 2023

Japan:

Red Bull Home Ground
FFL RESORT in Okinawa Ver.VALORANT
HACG CUP
Japan Hype Up Tour JAPAN

Oceania:

The VALORANT Sensational Social Summer Shindig
The Liquid Open Powered by IMC
XP Esports
The Nerdpunt Invitational
VALORANT Game Changers OCE
The VCT 2023 OFF//SEASON promises a dynamic and action-packed period for Valorant fans worldwide, with a plethora of events catering to different regions and player interests.
Also Read: Sentinels Valorant Team: Triumph to Trials, Battle for Survival