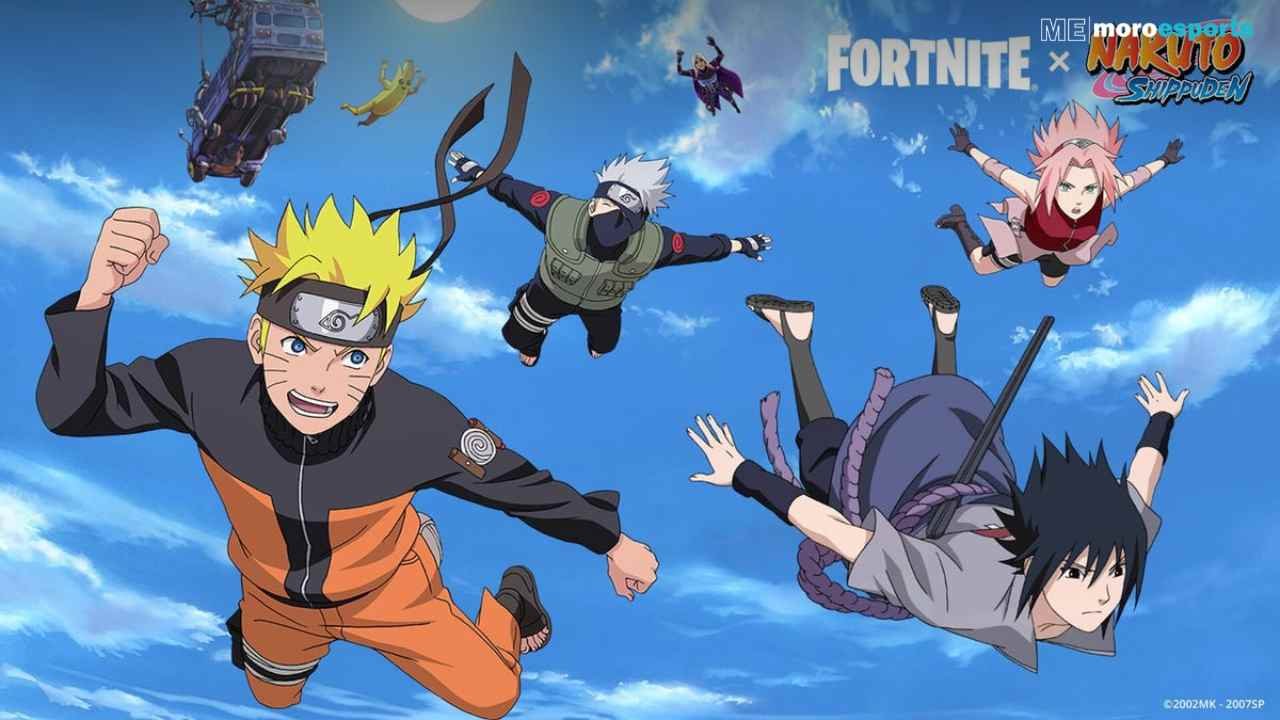 Naruto is back with his squad in the Fortnite Item Shop today. Apparently a lot of players are curious, how long will Naruto Skin be in the Fortnite Item Shop? We'll discuss about the past trends of the bundle and how long it will last for before you can get your hands on him.
Naruto & Kakashi Bundle:
Fortnite introduced Naruto in November 2021. Hinata Hyuga, Itachi Uchiha, Orochimaru, and Gaara visited the Fortnite item store on June 23 and lasted until July 7. There are three different bundles included in Fortnite's Naruto Rivals crossover: the Itachi and Orochimaru bundle, the Gaara and Hinata bundle, and the Ninja Gear Bundle. Fortnite first announced its Naruto crossover with the arrival of Team 7: Naruto, Sasuke, Sakura, and Kakashi back in November of last year. By completing missions as the four characters in the resurrected Nindo Community Challenges, you can gain costumes and other shoppable items in addition to emotes and ultimate rewards like the Akatsuki Wrap and the Manda Glider.
How Long Will Naruto be in Fortnite Item Shop?
In all the past appearances Naruto seems to last about a week. A lot of queries regarding this question have risen over the past. How long will Naruto last in Fortnite? Only during the beginning of his release he lasted for about 14 days or so. This was probably because Epic was giving more time to the players to get their hands on the skin. If we categorize his appearances in 4 times, his first one was mentioned before. The second was in March 2022 for only 2 days. And during June and July both his outfit lasted for a week. So probably, Naruto will be in the Item Shop for about a week or so.
Currently, you can find Naruto Uzumaki, Gaara Yuzawa, Hinata Hyuga, Sakura Haruno, Itachi Uchiha, Sasuke Uchiha, Orochimaru and Kakashi Hatake in the Fortnite Item Shop. We will also get the Rasen Shuriken as an emote, Nindo Gear Bundle, Kurama and Manda as well. Although in the upcoming unreleased items you may see the Machine Learning bundle, Retake's Locker and the Battle Breakers bundle very soon.
Will There be More Naruto Characters in The Game?
Probably not for now. But you can expect Epic to do so soon. In their list of possible collaboration Epic mentioned Naruto once again which could mean a future collab with some more skins. We can expect major characters from the game like the Hokages. Or you can even expect the Jinchurikis to make an appearance in the game. Hopefully this collaboration continues and we may see Boruto, Mitsuki, Sarada and even Konohamuru. It seems as if Epic has taken a keen interest towards anime this year. So we can expect the collaborations with other anime as well. Whatever Fortnite has planned will be coming in the future updates soon. So make sure to stay tuned with us for further news on the Naruto Skin in Fortnite.
Also Read: What Are all the ATM Locations in Fortnite?