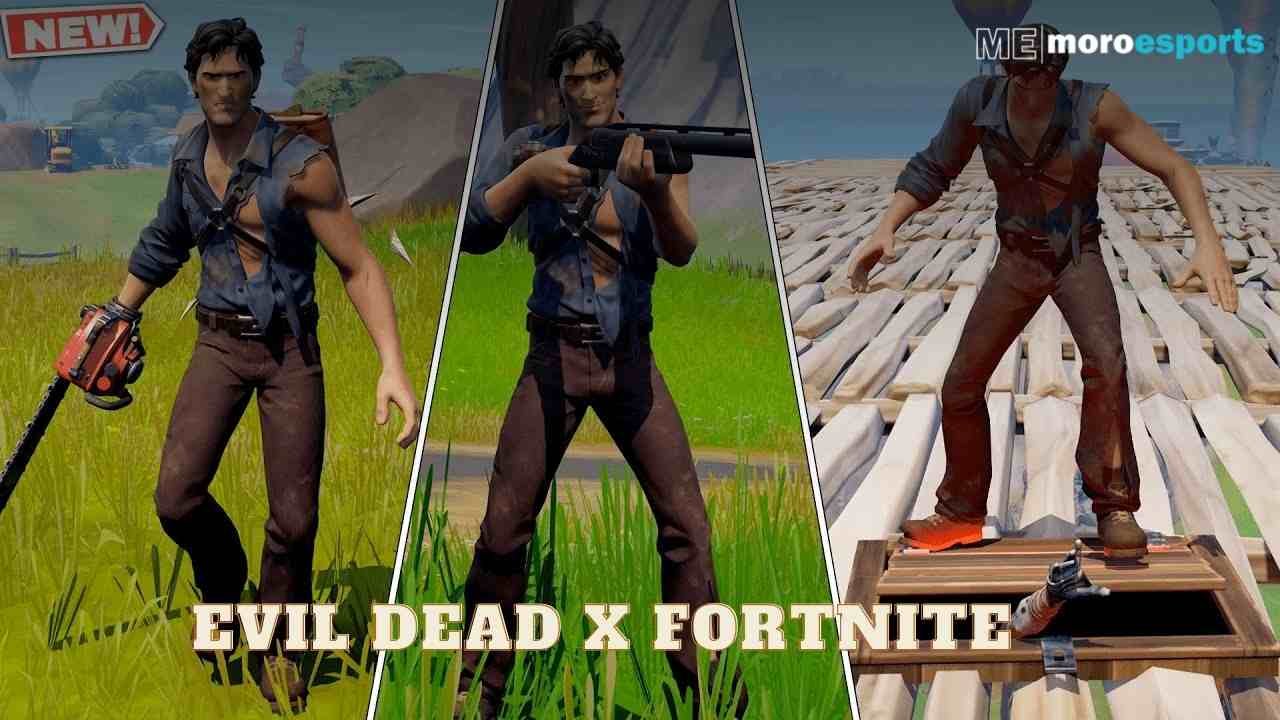 From many of the collabs that Fortnite does, we think that this might be the most exciting one. The first Evil Dead X Fortnite crossover is here. Ash Williams will be coming in the Evil Dead Bundle in Fortnite during Fortnitemares 2022. Make sure to check out all of his details here.
Who is Ash Williams in Evil Dead?
A fictional character from the famous movie series Ash vs Evil Dead. It is a progressive series and Bruce Campbell plays the part of Ash Williams. He makes an appearance in all of the movies at least once. In the movie he's shown dealing with 'deadites' from the Kandarian demon. Ashley, who made his debut in 1981's The Evil Dead, has become very popular in pop culture lately and is one of the few non-monsters who has star status in the horror genre today.
However, he is more famous and was later depicted in documents based on the final scene of the second film, although he is armed with a sawed-off rifle and a saw strapped to the leg of his right arm, which is his hand. Apart from the movie series, there's also a television series, comics and video game for Evil Dead.
Ash Williams in The Evil Dead Bundle in Fortnite
Ashely Joanna Williams will be coming in the Evil Dead Bundle in Fortnite. He will be coming as an Epic rarity Outfit in Fortnite. With his dialogue "Ashley Joanna Williams, Deadite Enemy #1".
What Will the Evil Dead Bundle Have?
The Evil Dead bundle will consist of the following:
Ash Williams – Epic outfit
Necronomicon – Back Bling
Evil Dead theme – Loading Screen
Boomstick – Harvesting Tools
When Will Ash Be Coming to Fortnite?
Ash Williams will come to Fortnite with the Evil Dead bundle from anywhere between October 18, 2022 to October 31, 2022. This is also the time that Fortnitemares 2022 will be going on. Make sure to not miss him or any other skins.
Fortnitemares 2022:
However, this is not the only skin you'll see during this Fortnitemares event. The two from the Creative Royale Undying Sorrow and Sinister Glare will be available throughout. We can also see Mr. Meeseeks and Queen Summer joining Fortnite today from Rick & Morty. We may also see Rick Sanchez again in the shop soon with them with a new skin. Also don't forget to participate in events from Fortnitemares, you'll get a free reward for each of them!
Make sure to check out the guide below to find how to get the evil dead bundle completely free:
Also Read:
Get Svenja And Order Remnant Skins in Fortnite For Free