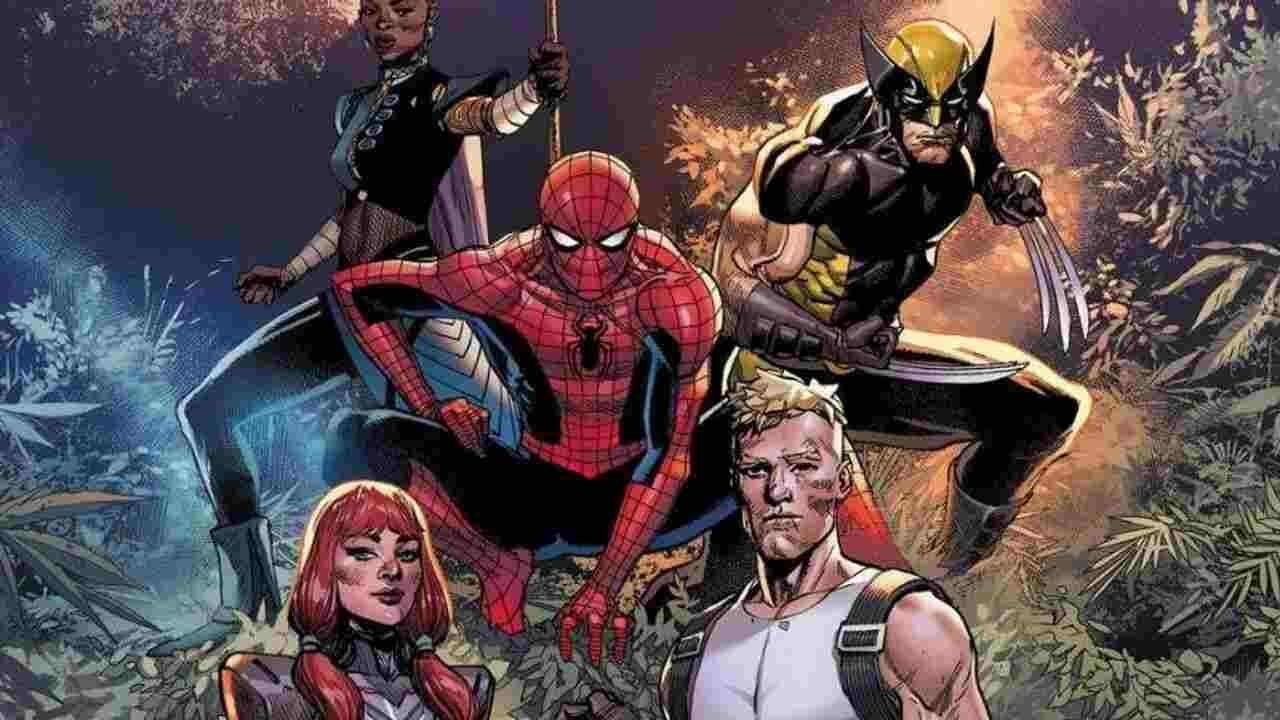 Online Multiplayer games like Free Fire, BGMI, and Fortnite are popular for in-game events. There are multiple types of events like seasonal, annual, and festival, but every event comes with something new. Moreover, of the best events on the events list is a collaboration with other companies or services. In this blog post, you will read about the upcoming collaboration in Fortnite which is Fortnite x Marvel Comics. You will get every detail regarding the event and new in-game items of Marvel Comics characters and weapons. 
Fortnite x Marvel Comics: Everything You Need to Know!
Are you also a fan of Marvel Comics or characters like Captain America, Iron Man, or Spider-Man? If you're someone like me then get yourself ready for something very special in Fortnite. 
Yes, there are lots of new and super-exclusive in-game items that are going to launch in the Fortnite game. Well, it's not the first time that Fortnite is collaborating with marvel but the thing to notice is that this time it's not Marvel Entertainment but Marvel comics. 
Furthermore, the next big fact about this collaboration is that if you are a Marvel Comics reader then you can get all in-game items for free. To get the most out of collaboration events, players need to purchase the latest Marvel comic issues. 
How to Get Free in-game Items in Fortnite? 
There are two stages to get free but extremely exclusive items in Fortnite. First players need to obtain a special code which is a redeem code. Well, this code is only available in the upcoming issues of Marvel Comics. If you get other details later in this blog post but for now keep this fact in mind. 
In the next stage when you have the redemption code then how to obtain the rewards. To redeem the rewards players need to visit the official website of Fortanite.com/redeem and put the code. Make sure to log in with the same account as your fortunate before entering the code. 
Fortnite x Marvel Comics and Redeem Codes
There are a total of 5 items going to launch with 5 different issues of Marvel Comics. The most important thing about this collaboration is that 2 out of 5 items are going to be super exclusive. In other words, there is no other way to get these two items except this collaboration. 
Issue #

Release Date

Associated Fortnite Cosmetic Item

Item Comic-Exclusive?

1

June 8, 2022

Spider-Man-based Outfit

Available for purchase in the Item Shop at a later date

2

July 13, 2022

Iron Man-based Wrap

Available for purchase in the Item Shop at a later date

3

August 17, 2022

Wolverine-based Pickaxe

Available for purchase in the Item Shop at a later date

4

August 31, 2022

Spray based on

Fortnite x Marvel: Zero War

Yes

5

September 28, 2022

Loading Screen based on

Fortnite x Marvel: Zero War

Yes