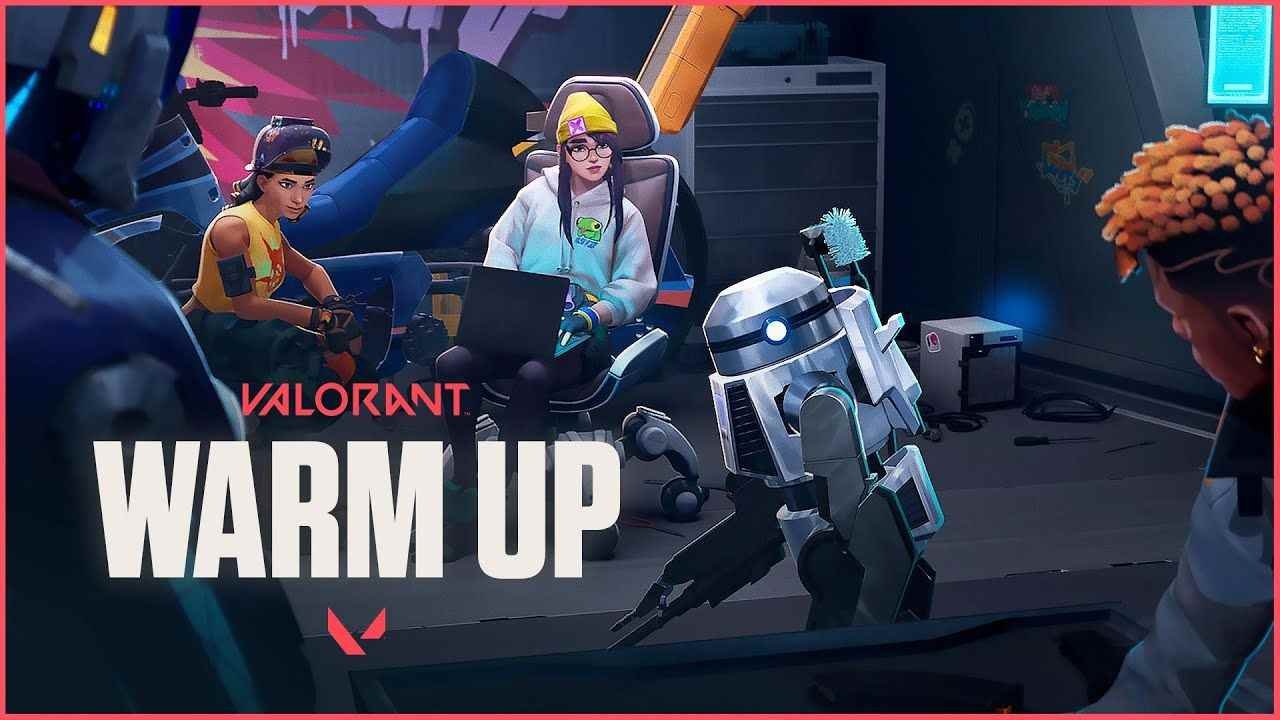 Valorant "Warm Up" Cinematic: A lot of players get excited when they hear the words Valorant lore. Which in our opinion is the most valid reaction since the lore of Riot's FPS title is very engaging and comes out pretty really. The last lore piece 'Duelist', dropped almost 7 months ago. But Riot has finally added another page to their Novela, with the "Warm UP" cinematic. The cinematic dropped a couple of days ago and includes enough easter eggs to make the fans go crazy.
The cinematic was launched to hype the launch of Valorant Episode 4: Disruption, which has a lot in store for us. Episode 4 Act 1 of Valorant is already here, introducing us to the all-new lightning-fast Manila-based Agent Neon and a completely unique Protocol 781-A skin bundle. Additionally, there are a lot of META, gunplay, map, and gameplay changes coming, to know all about them read:
Valorant Episode 4 Act 1 patch notes: Ares Buff, Breeze rework and more
It's safe to say that the Valorant "Warm Up" Cinematic provides a lot in terms of entertainment. The lore video is set up at the Valorant HQ and starts when Phenoix brags about all the Agents having perfect scores in the range, and then goes to claim in typical 'Pheonix' fashion that he is still the best at it. This strifes KAY/O, who then goes on to challenge phoenix to a 1v1 battle, and to settle their bet, Killjoy introduces MaxBot. A death machine created by KJ and Raze, using a cleaning. The interesting thing to note here is that both of them are wearing outfits other than their in-game outfits.
Pheonix then tries to have a go at Maxbot and fails miserably. Followed by this an endless of disappointing failures of all the Agents having a go at MaxBot. But this soon changes as Pheonix has a bright idea of leading a team charge at the AI, something at which they eventually succeed.
Agent 8's Locker is scratched out! 😳

| #VALORANT pic.twitter.com/FPDh82OOwB

— Cynprel – VALORANT Lore (@cynprel) January 10, 2022
Why is the Valorant "Warm Up" Cinematic so Special?
The video is not just a story-telling piece but also contains a lot of Easter eggs and interesting facts about our favorite agents, and to mention a few:
The locker for Agent 8 is scratched out. Agent 8 has been the biggest mystery in the Valorant Universe since the inception of the title.
The video also contains potential details about an upcoming Map, which is rumored to be based in Portugal.
Cypher can be seen playing chess with himself throughout the whole trailer, which is the most Cypher thing ever.
It can also be seen that the Valorant HQ is set up on a diverse and beautiful island.
There are tons of other interesting details and fun facts in the cinematic that Twitter user and Youtuber @Cybprel has covered. Do make sure to check out his video, so that you don't miss out on some golden information.