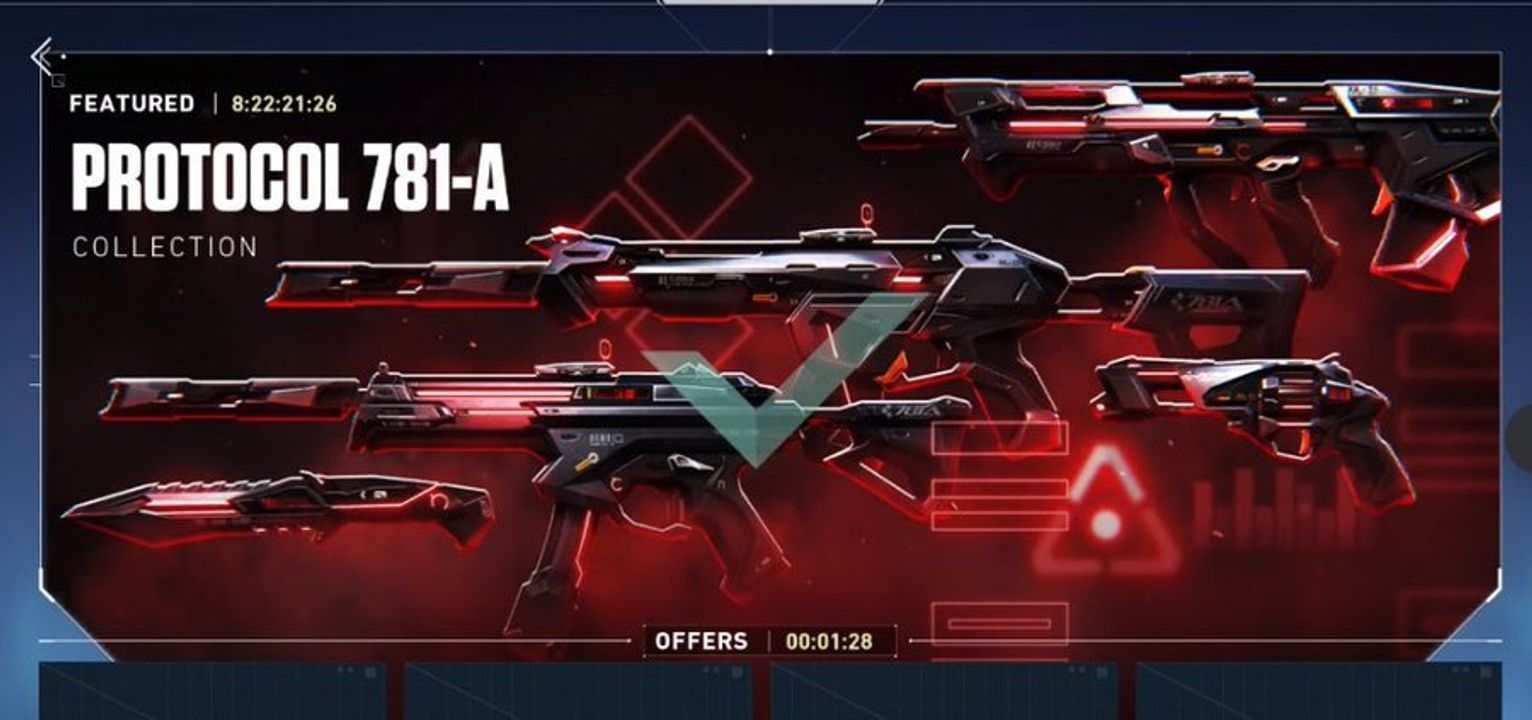 Riot has never been the one to be shy or run away from innovating and re-inventing the boundaries of gaming when it comes to its FPS title Valorant. When the community was still buzzing and hyped over Valorant's upcoming Agent Neon, who is coming to the game with Episode 4 Act 1, Riot has surprised all of us yet again with a skin bundle that can practically talk to you. Yes, you heard it right the Protocol 781-A bundle which is coming to the game soon has an upgradable feature that allows you to unlock localized Voiceover features.
In a traditional fashion, reliable leakers like @valoleaks disclosed the images of the upcoming bundle beforehand. Soon following suit Riot launched the official trailer for the Valorant Protocol 781-A bundle.
The Valorant Protocol 781-A bundle includes the following weapon skins:
Melee
Sheriff
Specter
Bulldog
Phantom
It can be seen in the trailer the skins have some form of futuristic military cosmetics, which feels like they are straight out of a sci-fi movie. The trailer also flaunts the unique equip and unequip animations, which are pretty cool.
New Bundle: Protocol 781-A | #VALORANT pic.twitter.com/uOTVCtexiq

— Mike – Valorant Leaks & Info (@ValorLeaks) January 6, 2022
As usual, players can upgrade their skins with radiant points, but there is a catch this time, there is an additional tier. Standardly Tier 2 will involve VFX upgrades, Tier 3 and Tier 4 will unlock Animation and Finisher, respectively. Now for the best part, the newly added Tier 5 allows players to upgrade the localized Voiceover feature, which suggests that the cosmetic might have some audio that responds to players' in-game activities.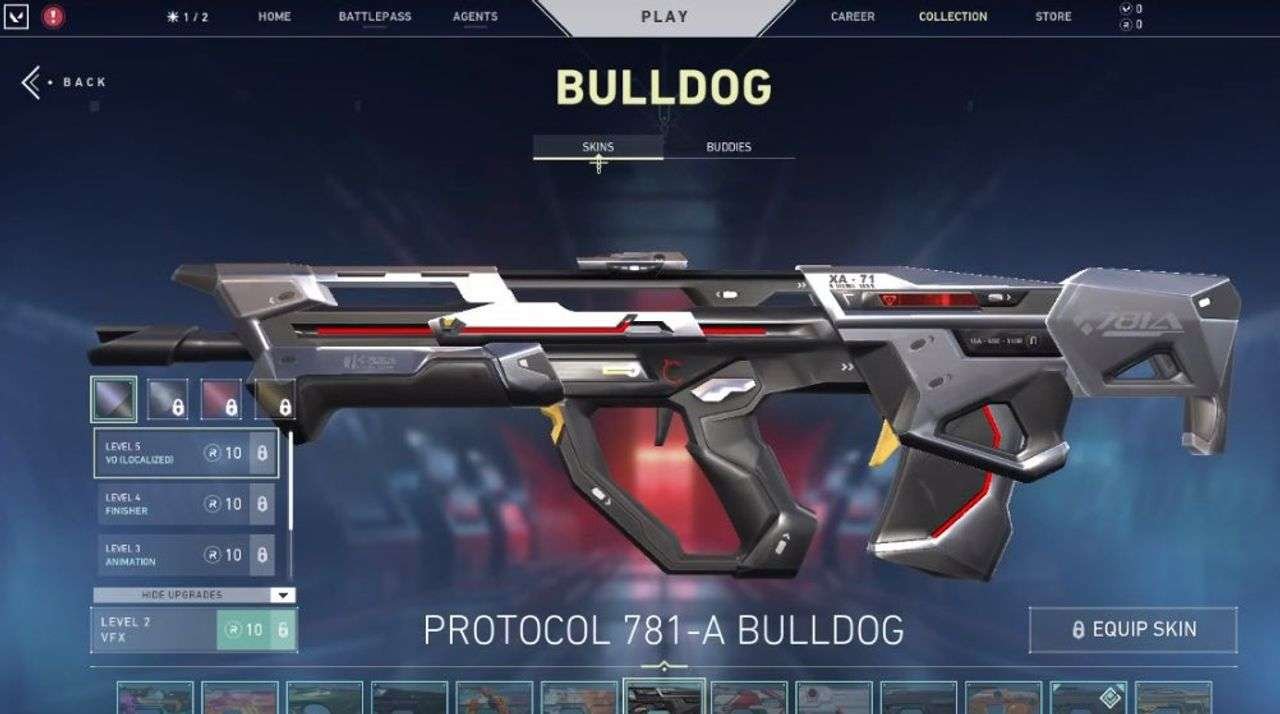 When is the Valorant Protocol 781-A bundle coming to the store?
There is no information available as of now about when the Valorant Protocol 781-A bundle will hit the store, but it is expected to arrive on January 11 with the Episode 4 Act 1 update, bringing along the new duelist Neon.
How much will the Protocol 781-A Cost?
There is no official information or unofficial leaks available about the price of the Valorant Protocol 781-A bundle. But looking at the production quality of the bundle, it can be assume it will range from Premium Edition (PE) to Ultra Edition (UE). Meaning, the entire bundle will range between 7,100 VP and 9,900 VP.
Also read: Top 5 Classes in Super People Battle Royale