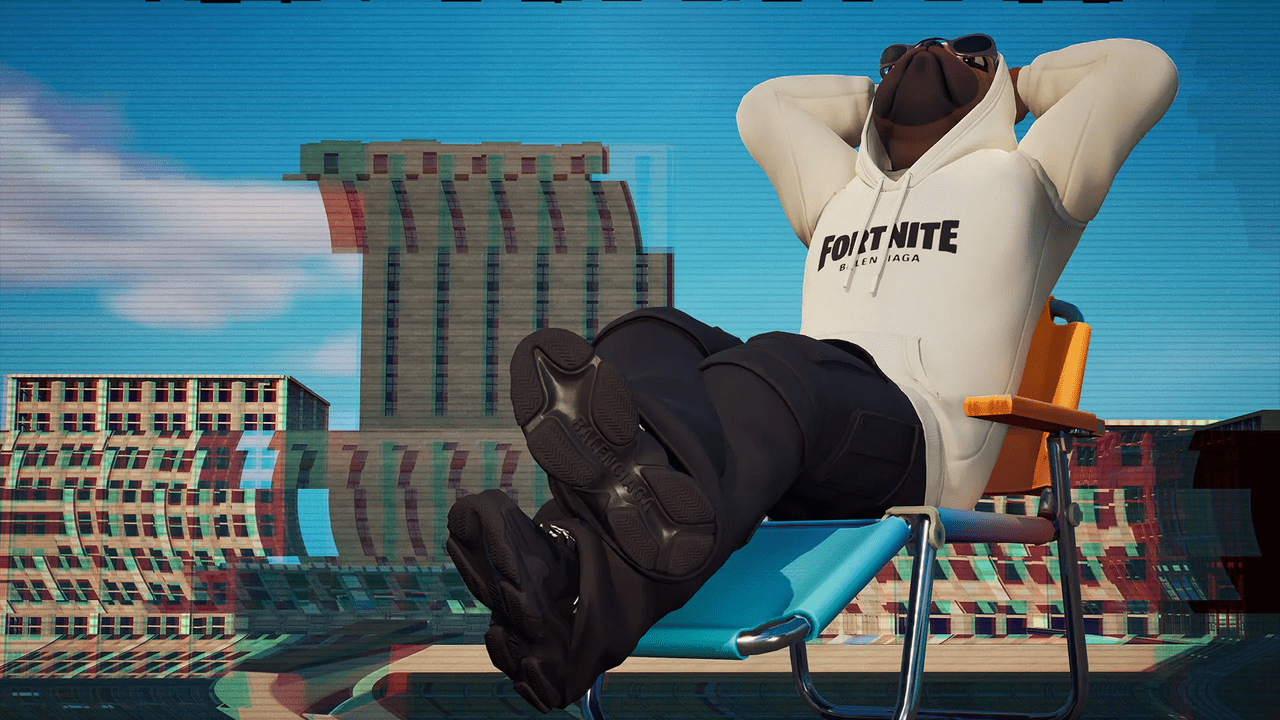 Fortnite has several collaborations over the years, with every new Chapter and Season being filled with minor or major partnerships. These can range from games to popular brands, along with some luxury items like supercars and also luxury clothes. There has already been a collaboration between Balenciaga Fortnite, but it had been hastily called off.
The luxury clothing brand and Fortnite have already had a major collaboration back in 2021. September 2021 saw the two brands have a massive collaboration to bring in some iconic cosmetics in the game. These cosmetics were added to the store, but the combo was short lived because of some complications and rumors about Balenciaga.
Balenciaga Fortnite: Will the combo ever return?
YouTube: Fortnite
The Balenciaga update in Fortnite brought in a few iconic sets of cosmetics. Players could obtain a total of 4 character bundles – Doggo, Ramirez, Knight, and Banshee. These characters got a set of cosmetic each, along with their back blings, pickaxes and also gliders.
However, this collaboration also went the other way. Balenciaga released some Fortnite inspired fashion apparel on their online platform. These included hoodies, tees, and much more, that were also released in September of that year. But, in 2022 there was a serious boycott against the luxury clothing brand.
YouTube: Happy Power
There was an outcry against Balenciaga after their campaign that included children. The advertisement was deemed inappropriate and the whole of internet combined criticized the brand. Naturally, Epic Games was also wary about this incident, and wanted to distance itself from Balenciaga. Moreover, all the Balenciaga related skins and skin lines were completely removed from the game following the outcry. Several other boycotts were also made against Balenciaga, as the internet raged over the incedent.
Since then no other collaboration between Balenciaga Fortnite has been made as of yet. It can be said with a degree of certainty that no game company would be willing to collaborate with Balenciaga following the incident. It is not sure whether, there will be any in the future as well, as the repercussions are still being felt.
Also Read: