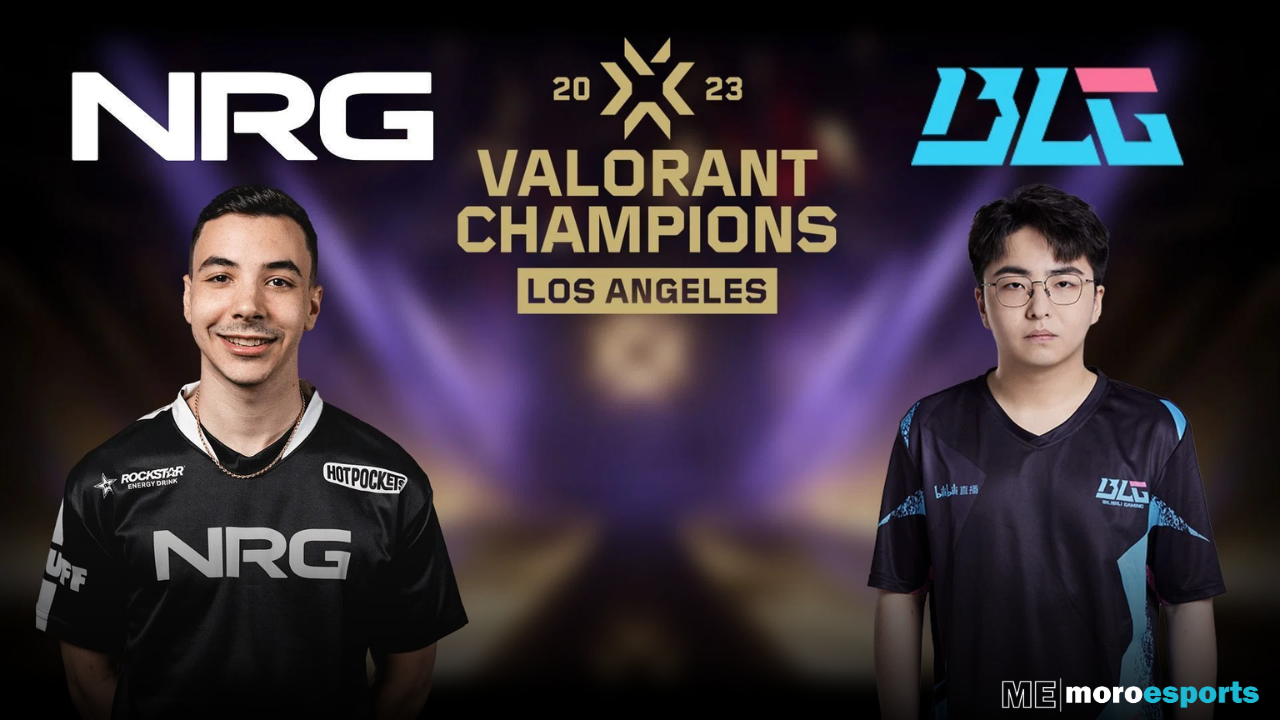 The excitement of Valorant Champions 2023 is in full swing in Los Angeles, where 16 teams from various regions like EMEA, the Americas, and China are battling it out. Fans are in for a treat as they witness skilful gameplay, strategic manoeuvres, and mind games during the tournament. The coveted prize of $2,250,000 and the gleaming trophy await the ultimate victors. A captivating matchup awaits on the third day of Valorant Champions 2023, pitting NA powerhouse NRG against Chinese titans Bilibili Gaming.
Day 3 is set! See you then. #VALORANTChampions pic.twitter.com/v2hCBC4MtH

— VALORANT Champions Tour (@ValorantEsports) August 8, 2023
Favourites of Winning
NRG Esports holds a strong reputation due to its consistent excellence in previous international tournaments. This makes them a favourite in Valorant Champions 2023. While they've showcased prowess in the NA scene, their journey hit a roadblock in VCT Masters Tokyo 2023 against APAC powerhouse Paper Rex. NRG is eager to bounce back with a significant win.
Bilibili Gaming enters as the underdog, but their potential surprises shouldn't be underestimated. While they missed VCT Masters Tokyo 2023, they managed to secure a spot in Valorant Champions 2023 after notable performances in the China Qualifier and FGC Act 2. Despite falling short against EDward Gaming in FGC Act 2, they've proven their ability to maintain winning streaks.
NRG holds an advantage in this clash as it will be Bilibili's inaugural international match. However, Bilibili's tenacity can't be overlooked, and they are poised to capitalize on any missteps NRG might make.
Without prior head-to-head data, this encounter is a fresh start for both teams.
Recent results showcase NRG's 1-2 loss to Paper Rex in VCT Masters Tokyo 2023, placing them fourth. Bilibili Gaming, on the other hand, faced a 1-3 defeat against EDward Gaming in the Grand Final of VCT China Qualifier 2023.
The Expected Lineups are as Follows:
NRG:
Pujan "FiNESSE" Mehta (IGL)
Sam "sOm" Oh
Victor "Victor" Wong
Austin "crashies" Roberts
Ardis "ardiis" Svarenieks
Alan "ethos" Ruan (Substitute)
Chet "Chet" Singh (Head Coach)
Bilibili Gaming:
Wang "Yosemite" Lei
Li "rin" Le Wei
Liu "Knight" Yuxiang
Zhong "Biank" Jian-Fei
Wang "whzy" Hao Zhe
Lu "Kai" Zhi Nan (Substitute)
Yu "LostMe" Jun (Substitute)
Wang "Jexen" Lin Xiao (Head Coach)
Streaming Details
Fans worldwide can catch the opening match of Group C between NRG and Bilibili Gaming live on Valorant's official YouTube and Twitch channels. Popular streamers like Tarik, AverageJonas, Kydae, and others will also host watch parties.
Set for August 8, 2023, at 12 pm PDT / 9 pm CEST / 12:30 am IST (next day), this clash promises thrilling action. By connecting your Riot Account to Twitch, you can even receive premium drops as you enjoy the showdown.
Also Read: Valorant Episode 7 Night Market will be Returning Again in August 2023