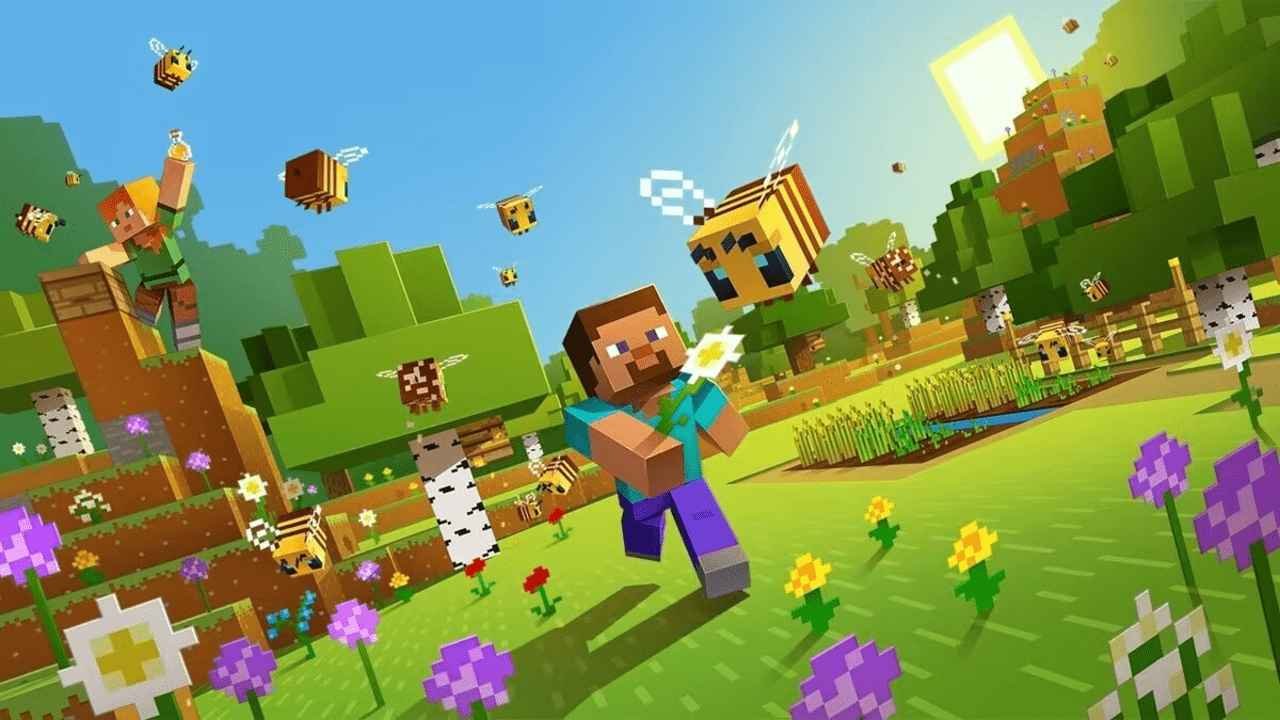 Minecraft is an open-world sandbox game which features endless potential to build things, explore, and adventure. For players who want to spice up their default look to something new, we got just the list for you. Here are the 5 best Minecraft skins for players who want something quirky or different.
Changing the skin does nothing in Minecraft, except make you look cool. You can cosplay endlessly through the mods and costume packs tailor made by community members. These are often completely free-to-use, and easy to download as well. Moreover, as newer iconic characters release in TV Shows, movies, and games, players will get more options to choose from.
5 Best Minecraft Skins for 2023
Technoblade
One of the most iconic skins is also from one of the most famous Minecraft YouTubers. Sadly, he passed away due to metastatic sarcoma in 2022, which led to the entire Minecraft community paying tribute to him and his work. To immortalize him, a new Technoblade skin was made which features his iconic YouTube icon character, in 3-D form.
Herobrine
For anyone who has played Minecraft or browsed its community pages, you have come across the Herobrine joke. Starting off as a mysterious post about a strange entity arriving in realms, this made up story is possibly the most famous character in Minecraft. It also makes for one of the best Minecraft Skins, and captures the character perfectly. Naturally, it features the glowing white eyes, and creepy smile, combined to be a great Minecraft skin.
GeraltTheRivian
One of the most well-made pop-culture characters to be translated to Minecraft, Geralt is very accurate in this one. Coupled with the white beard, hair and scars across the battle-hardened face, this is one of the best skins if you are a fan of the show or the book. Witcher is a massive franchise and newer skins will be added as time goes on.
YouTube: Wolfeei
Gaming Creeper
The Creeper is an iconic mob in Minecraft, and also a nightmare for many players. It is in fact so popular, players have made hundreds of mods to cosplay as their favorite short fused friend. Moreover, this skin also lets you don a cool tee, in two separate colors. A Creeper Gamer is certainly hard to top in terms of creativity.
Iron Man
There are only a few people in the world who do not know about this famous superhero portrayed by Robert Downey Junior. Minecraft's players have made a skin-mod for this beloved character, which features his nanotech suit. It has awesome detailing which pushes the pixelated character model to its extremes. One of the best Minecraft Skins currently, you can get it for free easily!
Also Read: