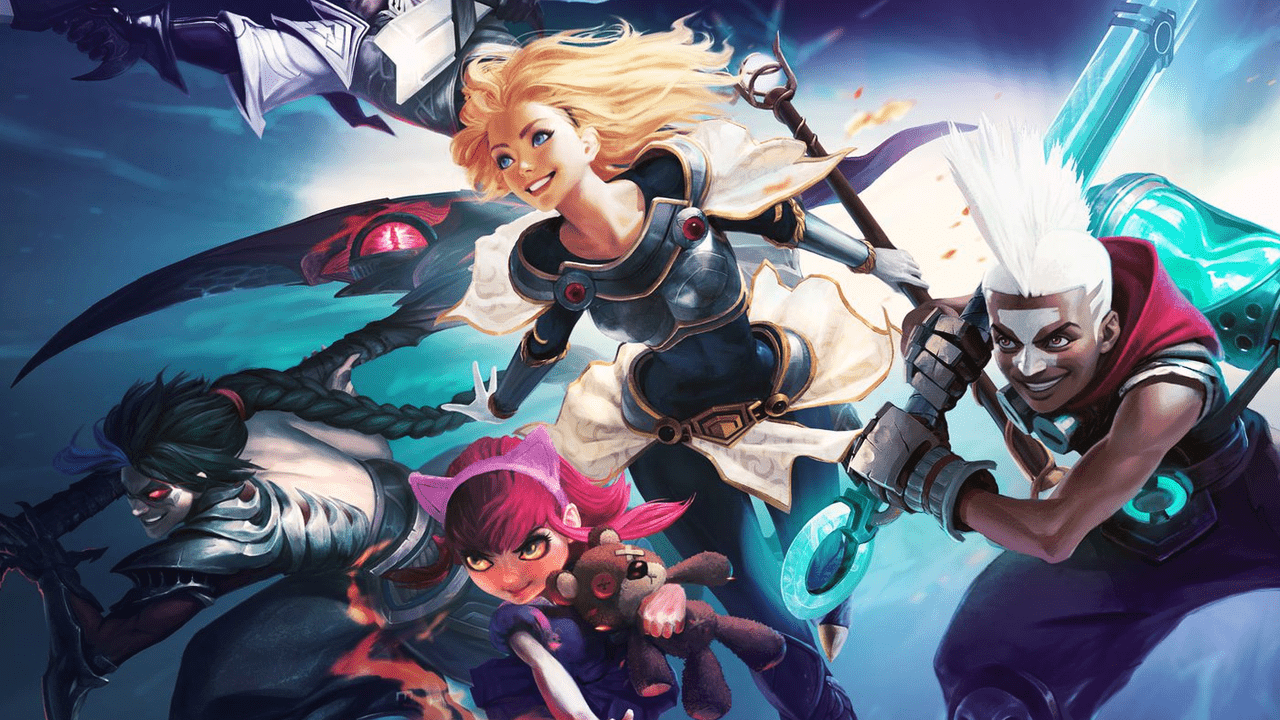 League of Legends has become a sensation in the multiplayer genre, with team based strategy and also an amazing esports scene. If you want to move away from League, but still get similar gameplay, you can try out these 5 games like League of Legends.
League of Legends is known for its strategic team-based gameplay where 5 players need to outplay their opponents and win the game by destroying towers. There are a ton of similar games like League of Legends on both PCs and also Mobiles. We will discuss both, but players can rest assured that these games will be very similar to LoL.
5 Games like League of Legends
YouTube: AlterLister
Here are some games like League of Legends with smaller twists:
Dota 2
Dota 2 is possibly the originator of the 5v5 battle royale genre, and also the father of MOBAs. Games like League of Legends need to have a 5v5 aspect where each champion that players use have skills. Dota 2 is very in-depth and presents you with a different take on the genre. This battle arena has a massive player base and the biggest esports scene in the world. Their combined prize pool even exceeds League of Legend Worlds prize pool.
Smite
Smite was released in 2014 and is a free-to-play, third person multiplayer online battle arena game. The game brings a twist to the genre by changing the top-down view to a third-person view. You can control your champion in a third-person view and defeat opponents through using skills. The gameplay is very fun and unique, as the TPP view changes the gameplay a lot.
Arena of Valor
Arena of Valor is available for both PCs and Mobiles, and is a multiplayer online battle arena very similar to League of Legends. The game features a variety of champions that players can pick up and start playing. However, the learning curve is great because of the varied abilities and items that they can build. The game also has competitive ranked environment ensures that players will have a fun and tough time climbing through the ranks.
Pokemon Unite
Pokemon Unite is available on your Mobile devices and Nintendo Switch. The game takes on the genre with a lighthearted take, but still keeps the basics the same. Instead of destroying towers, players need to get goals into goal posts in order to destroy them. The team which scores the most points wins the game. Moreover, Nintendo have designed the Pokemons with amazing new abilities, making them a lot of fun.
Mobile Legends Bang Bang
Mobile Legends has garnered amazing popularity among mobile users as the game's competitive nature and esports scene keeps growing. The game is very similar to League of Legends and features a similar nature of gameplay with 5v5s on a multiplayer battlefield. It has a wide array of champions that players can pick and the regular patches make the game feel fresh and balanced.
All of these game like League of Legends, might feature major similarities, but players can still enjoy them for their uniqueness.
Also read: