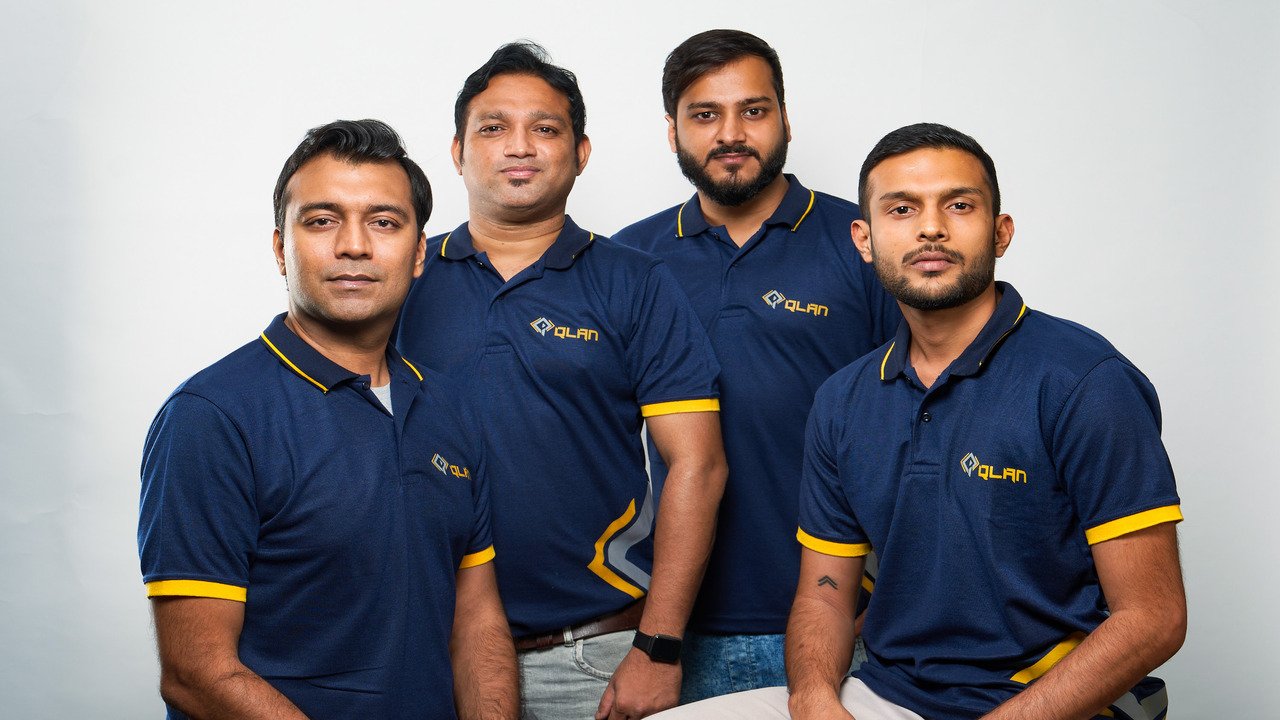 Qlan is an exclusive social networking app designed for gamers and esports enthusiasts. In a great news, it has secured pre-seed funding to accelerate its growth and expansion to enhance gamer networking, discovery, and content creation.
It has gained massive popularity with a total of 100,000 downloads. What developed as a startup, has undergone extensive beta testing over six-months, launching in January 2023. It has now grown and is home to over 50,000 gamers across the Indian subcontinent, Central Asia, Southeast Asia, Europe, North & South America, South Africa, and MENA regions.
Qlan gets Massive Investment of $200k
It's growth has attracted significant support from investors including Marwah Sports, CIIE.CO, and Faad Network in the funding round, in order to further its vision.
Sagar Nair, Co-founder, and CEO of Qlan commented on this massive success,
"The pre-seed funding round signifies an exciting new phase for Qlan, and we are delighted to have Marwah Sports, CIIE.CO, and Faad Network as backers. This demonstrates the remarkable potential of Qlan and the burgeoning global gaming and esports industry. While we are grateful for the worldwide validation of Qlan by gamers, our primary objective now is to scale our platform, optimize user experience, and gain deeper insights into our community's needs. With the invaluable support of our investors, we are poised to elevate Qlan to new horizons and empower the ever-expanding global community of gamers"
All the investors backing Qlan have distinguishing portfolios of having nurtured successful ventures in the past.
The Investors Show Favor towards Qlan's growth
Speaking on this investment, Pranav Marwah, CEO of Marwah Sports and Director of Marwah Group, said,
"Meaningful and engaged communities will form the bedrock of the fledgling Indian and global gaming ecosystem. With Qlan, individuals and organisations can focus on what is most important – retention and engagement. We are encouraged and excited by the progress made by the team – this is only just the beginning!"
CIIE.CO's VP Seed Investing, Chintan Antani, has the following words to say about the investment,
"Esports in India is witnessing "green shoots" of tailwinds. With the government priming up with recognition, regulatory frameworks should follow suit. Parallelly there is a sharp rise in esports athletes, teams, events, sponsors turning to franchises etc. There will be a need to bridge these facets with a community-driven solution and enable growth. This is where Qlan fits in and would be ripe to tap into what we feel is a sunrise sector in India today." 
Faad Network Limited's CEO, Aditya Arora, spoke about the growth of Indian esports and Qlan's active role,
"India has over 400 million online gamers, with a total market size of over 4 billion dollars. Not only do 90% of these gamers transact, but they also maintain an active social profile to connect with other gamers. This is where we found a fit in Qlan, which is building a comprehensive solution to join gamers and esports enthusiasts. The stellar team understands these gamers' space and pulse and will drive home a scalable business."
The funding will be massively beneficial for Qlan and their platform. Moreover, it will help with expanding their network and reach a wider community to bolster esports growth.
Also Read: