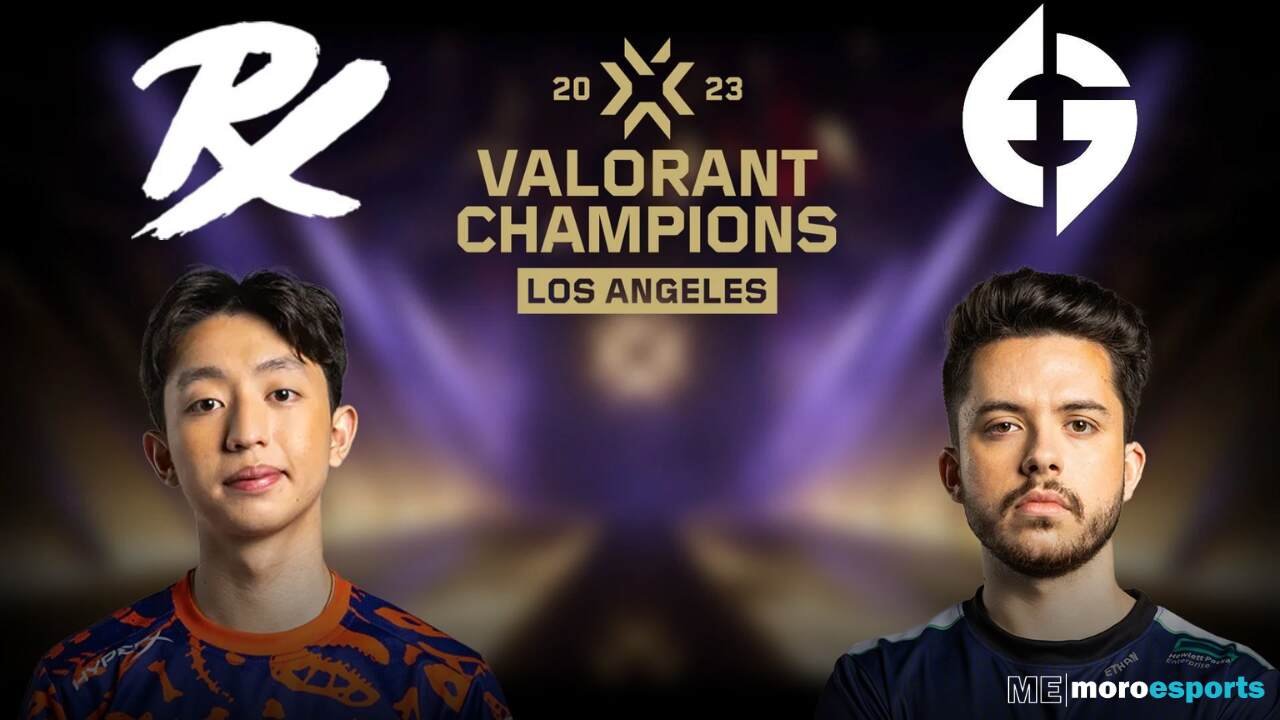 As the Valorant Champions 2023 Playoffs continue to captivate fans around the world, the stage is set for an electrifying clash between Evil Geniuses and Paper Rex. With their exceptional gameplay and strategic prowess, Evil Geniuses appears to have the upper hand in this matchup. As anticipation mounts, predictions for the outcome of this thrilling encounter are reaching a fever pitch.
#VALORANTChampions will continue on Thursday, August 24 at the KIA Forum! pic.twitter.com/evRfuVHyt2

— VALORANT Champions Tour (@ValorantEsports) August 21, 2023
Valorant Champions 2023: Evil Geniuses vs Paper Rex
Evil Geniuses has been a formidable force throughout the Valorant Champions 2023 tournament, consistently showcasing their tactical acumen and individual brilliance. With their star-studded roster and remarkable coordination, they have emerged as one of the most feared contenders. Their journey to the playoffs has been marked by decisive victories and impeccable teamwork, setting them up as strong contenders for the championship title.
Demon1's MVP Prospects Shine Bright
In the midst of Evil Geniuses' dominance, one player has stood out with his exceptional performances – Demon1. Known for his remarkable aim, quick reflexes, and strategic thinking, Demon1 has consistently made crucial plays that have propelled his team to victory. As the tournament progresses, his influence on Evil Geniuses' success cannot be understated. His ability to secure key eliminations and turn the tide of matches makes him a standout candidate for the coveted MVP title.
Predictions
As the stage is set for the showdown between Evil Geniuses and Paper Rex, predictions are leaning heavily in favour of Evil Geniuses emerging victorious. Their consistent performance, tactical brilliance, and individual star power provide them with a significant advantage. With Demon1's exceptional form, the team is not only poised to win but to do so in a commanding fashion.
Valorant Champions 2023: Livestream Details
For fans eager to witness the clash of these two titans, the Valorant Champions 2023 Playoffs can be streamed live through various platforms such as official Twitch and YouTube. The official tournament live stream, available on platforms such as Twitch and YouTube, will provide real-time coverage of the match. The broadcast will offer insightful commentary, expert analysis, and a front-row seat to the intense action unfolding on the virtual battlefield.
As the countdown to the Evil Geniuses versus Paper Rex match begins, the excitement among Valorant fans is palpable. The stakes are high, and the outcome of this matchup could shape the trajectory of the tournament. While Paper Rex remains a formidable opponent, Evil Geniuses' consistent performance and Demon1's standout plays make them the team to watch.
As the Valorant Champions 2023 Playoffs continue to unfold, the gaming world eagerly awaits this captivating showdown. Will Evil Geniuses continue their dominant run, led by Demon1's exceptional gameplay? Only time will tell, and fans are on the edge of their seats in anticipation of the outcome that will define this thrilling chapter of Valorant history.
Also Read: "Jinggg" Jing Jie Leaves Paper Rex Before VCT 2024 Season