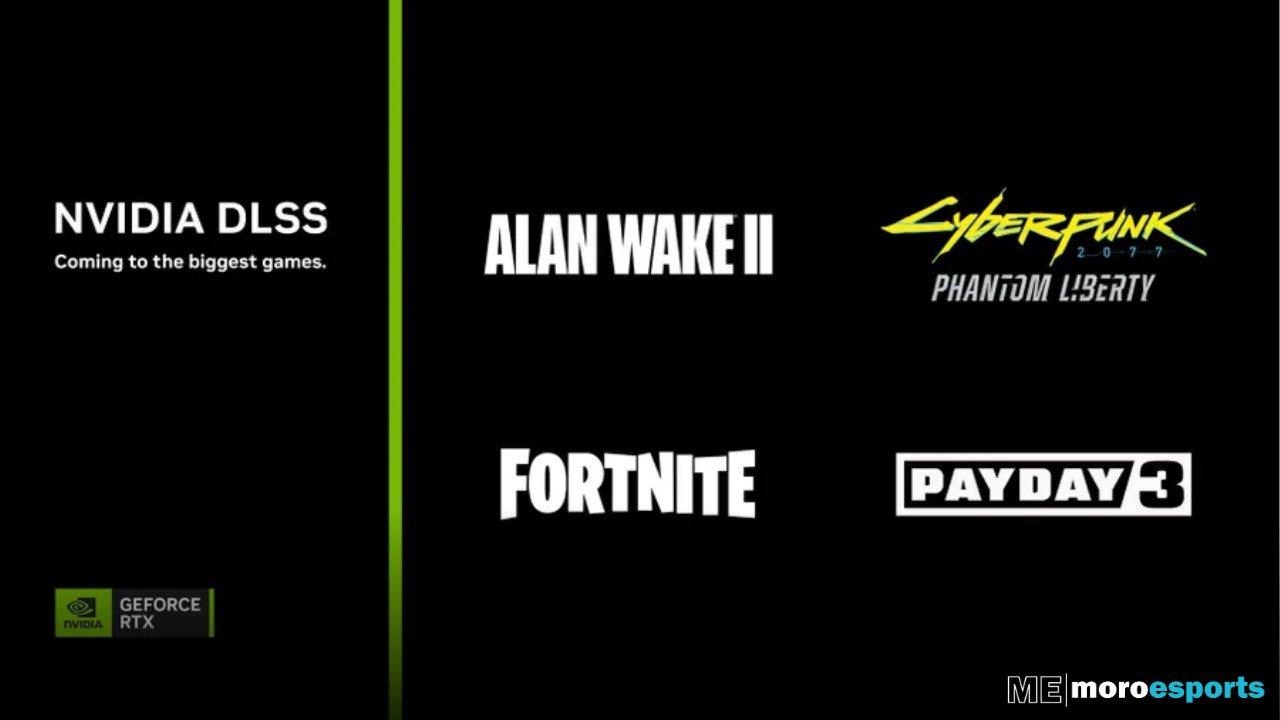 Nvidia's DLSS (Deep Learning Super Sampling) technology has been a game-changer for enhancing gaming performance and visuals, and it's now set to make its mark on Epic Games' battle royale sensation, Fortnite. As part of its Gamescom 2023 announcements, Nvidia confirmed that Fortnite will receive DLSS, the third generation of this AI-powered performance multiplier. This move follows the previous integration of DLSS 2 in 2020, which significantly improved the game's graphics and performance.
DLSS 3 for Fortnite and Other Popular Title
DLSS 3 was initially introduced alongside Nvidia's GeForce RTX 4090 and 4080 graphics cards last year. This technology utilizes AI to increase frame rates for supported games by up to four times compared to previous performance levels. It accomplishes this by employing advanced rendering techniques that enhance the visuals while maintaining optimal frame rates. However, it's important to note that DLSS is exclusive to the RTX 40 series graphics cards, meaning that owners of RTX 20 and 30 cards won't have access to DLSS 3 for playing Fortnite.
Expanding the Reach of DLSS
Apart from Fortnite, several other high-profile games are set to benefit from Nvidia's DLSS 3 technology. Games such as Call of Duty: Modern Warfare 3, PayDay 3, Cyberpunk 2077: Phantom Liberty, and Alan Wake 2 have been confirmed to receive DLSS integration. Moreover, some titles, including Portal RTX, will even incorporate DLSS 3.5, the latest iteration of Nvidia's technology.
DLSS 3.5 introduces a novel feature called Ray Reconstruction, specifically designed to enhance the quality of ray-traced images for RTX 40 series GPUs. This new feature replaces traditional hand-tuned denoisers with AI networks trained on Nvidia's powerful supercomputers. The result is more refined and superior image quality, elevating the visual experience for players and showcasing the potential of AI-powered graphics enhancement.
The Impact on Gaming Experience
The integration of DLSS 3 and 3.5 underscores Nvidia's commitment to pushing the boundaries of gaming graphics and performance. With Fortnite as one of the most popular battle royale games globally, the addition of DLSS 3 is anticipated to elevate the game's visuals and provide players with smoother gameplay on supported hardware. Similarly, other titles that are set to benefit from DLSS 3 and 3.5 will likely experience an improvement in both performance and image quality, offering a more immersive and enjoyable gaming experience.
Nvidia's announcement of DLSS 3 integration for Fortnite and several other games is a testament to the pivotal role that AI technology is playing in shaping the gaming landscape. With DLSS 3 and 3.5, players can expect not only enhanced performance but also a visual upgrade that harnesses the power of AI-driven rendering. As gaming enthusiasts eagerly await these updates, the future of gaming looks promising, with AI at the forefront of innovation and enhancement.
Also Read: Valorant Episode 7 Act 2: Everything You Need to Know