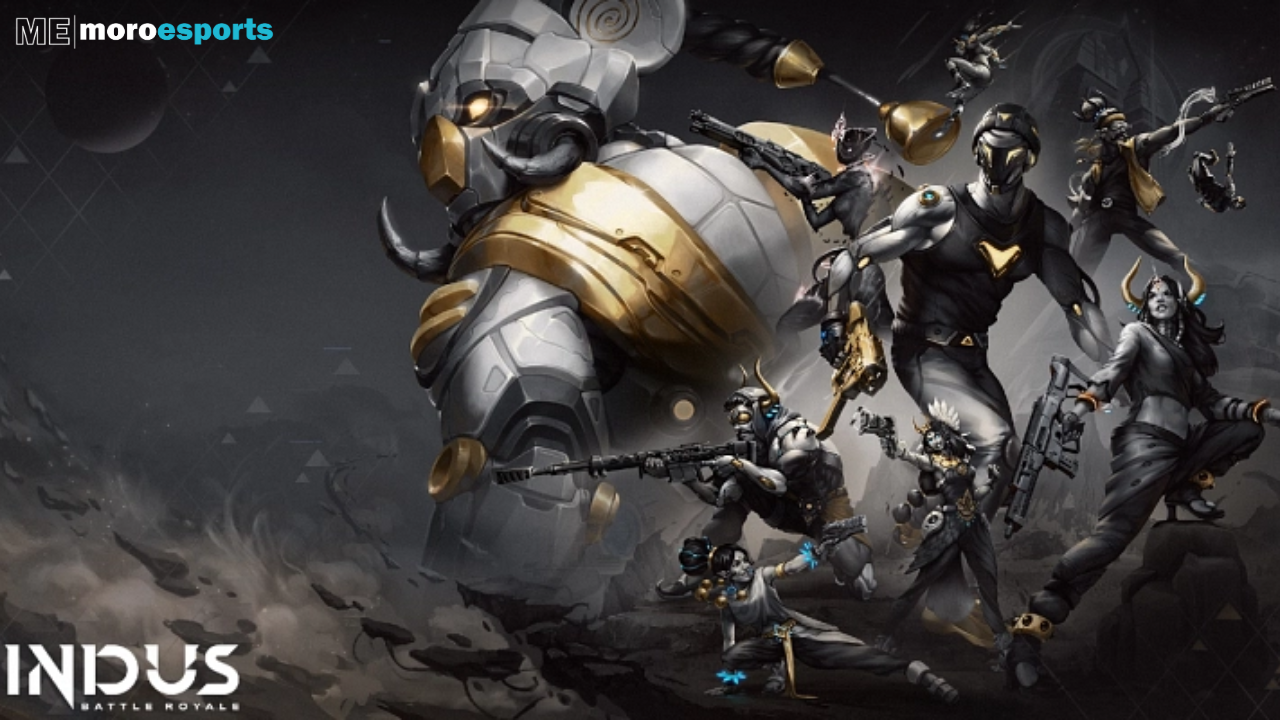 The Indian gaming scene is abuzz with anticipation as the launch of the much-awaited Indus game draws near. Developed by SuperGaming, a prominent game development startup based in Pune, India. The game has already achieved a remarkable feat by accumulating an impressive 5 million pre-registrations on the Google Play Store. This milestone stands as a testament to the immense excitement and curiosity among gamers for this homegrown battle royale title.
The Revolution begins with a 🔑. | Indus Closed Beta Trailer featuring @HeenaSidhu10 @UjjwalGamer @magsplay @GamerFleetOG #IndusGame #IndusTrailerPremiere #MadeinIndia #GameDev pic.twitter.com/NuDOJ7GtOX

— Indus Game (@IndusGame) August 14, 2023
What Indus Offers
Indus promises players an immersive and captivating gaming experience by seamlessly blending futuristic elements with the rich tapestry of Indian civilization, art, and culture. The game's unique approach offers players a fresh yet familiar world to explore and engage with. To add to the anticipation, the game's cinematic trailer features the voices of prominent personalities. Including Olympic pistol shooter Heena Sidhu, Indian gaming YouTuber Techno Gamerz, and popular content creators like Magsplay and GamerFleet. This star-studded involvement has only heightened the excitement surrounding the impending release.
Roby John, CEO, and co-founder of SuperGaming, highlights that Indus is more than just a game. It's a community-driven endeavour. SuperGaming actively involves the gaming community in the development process through community playtests and feedback. This collaborative approach ensures that player insights are incorporated into the game's fine-tuning. Catering to the expectations of players, including esports professionals.
A Unique Strategy
SuperGaming's strategy doesn't stop at player involvement—it extends to empowering content creators as well. The startup is providing support and tools to content creators with varying follower counts, enabling them to craft engaging content centred around Indus. This inclusive approach underscores SuperGaming's commitment to nurturing talent within the gaming community.
The launch of Indus arrives at an opportune moment, as the Indian gaming market displays unprecedented potential. With approximately 400 million Indian gamers embracing battle royale games, this genre has evolved into a billion-dollar market in the country. Indus aims to tap into this thriving market by catering to an India-first audience, delivering a gaming experience that resonates with the preferences and expectations of Indian gamers.
Indus' launch signifies a significant stride forward for the Indian gaming industry. While international titles have dominated the landscape, the emergence of high-quality, locally developed games like Indus highlights India's capability to produce gaming experiences of international calibre. The eagerly awaited launch on 15th August holds the promise of introducing players to a unique gaming universe that seamlessly marries Indian heritage with cutting-edge gameplay.
A New Era Dawns
As the countdown to Indus' launch continues, the stage is set for a new era in Indian gaming. With its innovative blend of modernity and tradition, coupled with its focus on community involvement, Indus is poised to leave an indelible mark on the gaming landscape. It aims to offer players an exhilarating, culturally enriched, and deeply immersive gaming journey that celebrates India's gaming prowess.
Also Read: Beginner's Guide to Indus Game: India's New Battle Royale