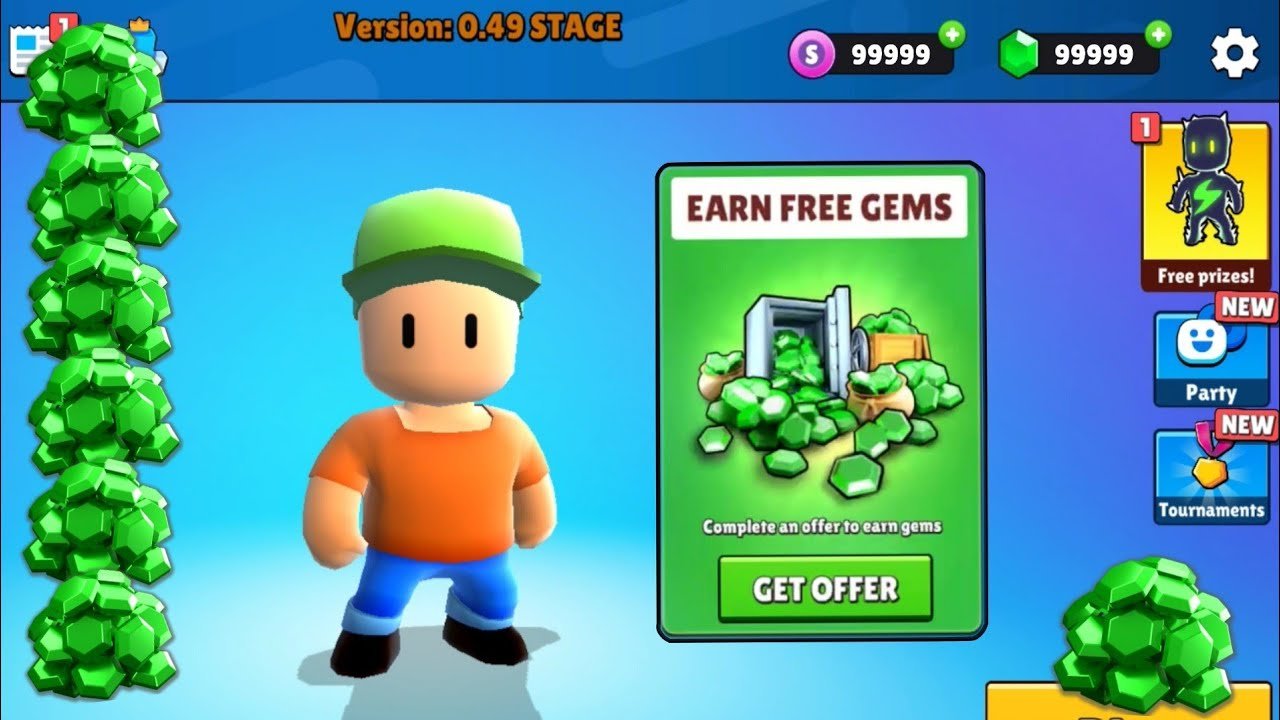 Stumble Guys is one of the most exciting games available right now; it is always enjoyable and is simply accessible. Stumble Guys is essentially the same game as Fall Guys, which has gained a lot of popularity in recent years and is played by well-known YouTubers and streamers. Fall Guys is only accessible for PC and is somewhat pricey, but Stumble Guys is absolutely free and available for both PC and phones.
Stumble Guys is currently quite well-known and has amassed over 100 million downloads on the Android Play Store. It also quickly expands across all download platforms because of its additional modes and wonderful characters. You may unlock new characters and skins by using gems. There are ways to obtain free gems in Stumble Guys. We will discuss these methods in this article, so adhere to these instructions.
Get Free Gems in Stumble Guys
Stumble Guys is available for free on all platforms, and by completing their in-game missions, you may unlock stunning characters. You may also collect free gems as you level up. Gems and Tokens are necessary for any game, and we'll go through each one, in turn, to learn how to gain free gems and tokens in Stumble Guys.
Lucky Wheel
By completing the fortunate wheel task in Stumble Guys, you will receive free spins. You just need to see the advertisements in order to complete the mission. Every six hours, the lucky wheel will refresh, giving you another chance to spin the wheel. By completing the lucky wheel task, you can free tokens and gems.
Task Section
You may now find a new offer area in Stumble Guys, where completing tasks can earn you a lot of free gems. You only need to visit the websites or download the applications to complete the task, and you'll be rewarded with free gems. There are multiple tasks available. Simply following their instructions will get you free gems.
ALSO READ: How to Play Fortnite on iPhone?