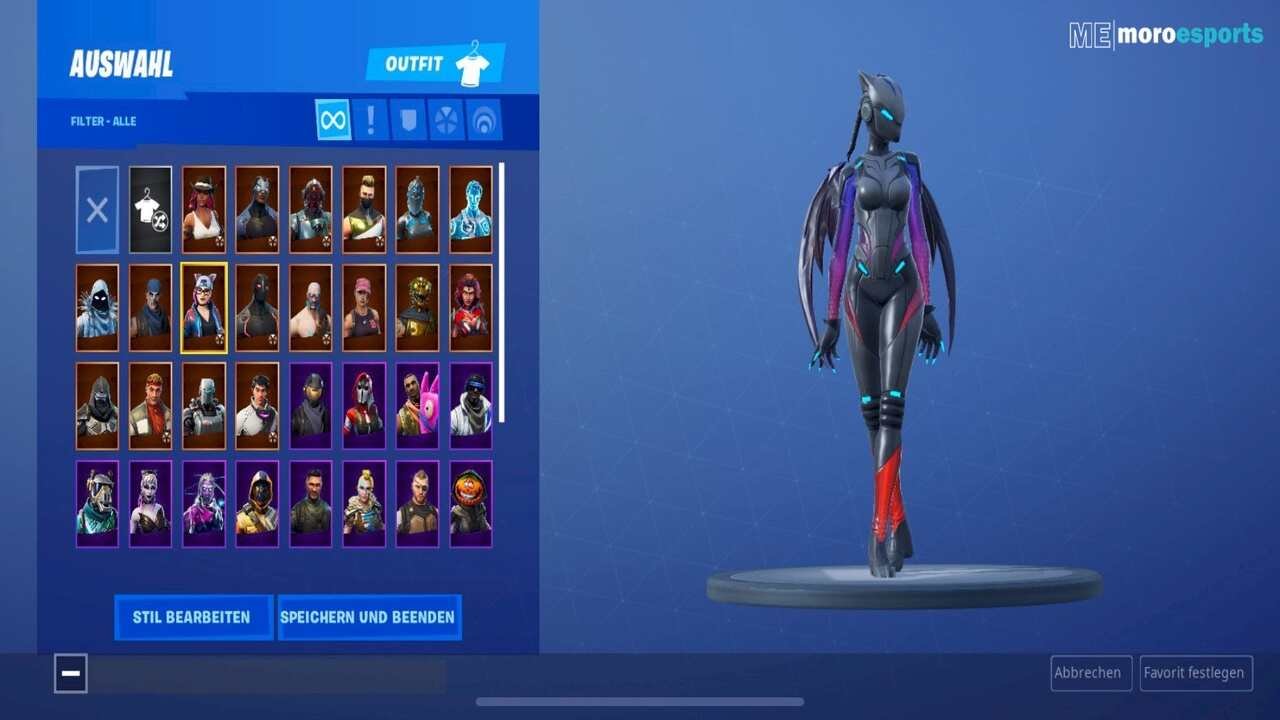 It's incredibly useful if your Fortnite account contains uncommon skins. A few thousand cosmetic pieces for the well-known video game have been made available by Epic Games in the previous four and a half years.
The most common kind of cosmetic item is skin, and some of them are expensive! While skins occasionally appear in the Item Store, some will never be used again, which is why they are so expensive.
There is a simple technique to determine the worth of your Fortnite account if you've ever been curious. Please note that it is against the terms and conditions to buy or sell accounts.
Fortnite Account Worth 2023
Players may simply find out their Fortnite accounts' estimated worth by going to Fortnite. gg website. Given how helpful it is for completing tasks, locating NPCs, and more, if you play Fortnite, you have undoubtedly heard of this website before.
A section of the well-known website serves as a Fortnite cosmetic item calculator. All cosmetic goods in your Fortnite account are simply added up, and the worth in V-Bucks is displayed. The worth of a player's account may then be determined by converting their V-Bucks to the local currency.
Take a quick look at the Worth of your Fortnite account
Use the instructions below to see how much your Fortnite account will be valued in 2023:
Visit the website Fortnite. gg
Create a free account to have complete access to the website.
On the Main Menu, select "Cosmetics."
Choose "My Wishlist" from the drop-down option.
Create a wishlist with all of your cosmetic purchases.
Please be aware that the calculator's accuracy is not perfect.
For instance, since Battle Pass skins were bought as a part of the bundle, it doesn't increase their worth. As they won't ever be added to the game again, these skins are very expensive.
It takes a while to add all the cosmetic things, but if you want to know how much your Fortnite account is worth, try adding a few items to the wishlist each day.
It used to be possible for the website to connect to Epic Games accounts automatically and read data. Due to player safety concerns, Epic dissuaded the website from doing this.
Do not try to trade accounts
The majority of us want to know how valuable our accounts are, but trading them is illegal and will get you banned. Players cannot purchase or sell other people's accounts in Fortnite, and doing so will usually result in a ban.
Several con artists claim to be selling Fortnite accounts with uncommon skins, but their real goal is to con unsuspecting individuals.
Also, you shouldn't purchase it even if the vendor has a real account and is a reputable one. When you log in using a different device or in a different location, Epic Games will most likely ban your account and you will ultimately lose your money. But, if you attempt to sell an account, Epic may be notified, and you may lose it forever.
ALSO READ: Fortnite Tracker.com: Leaderboard, Player Stats, and KD Checker