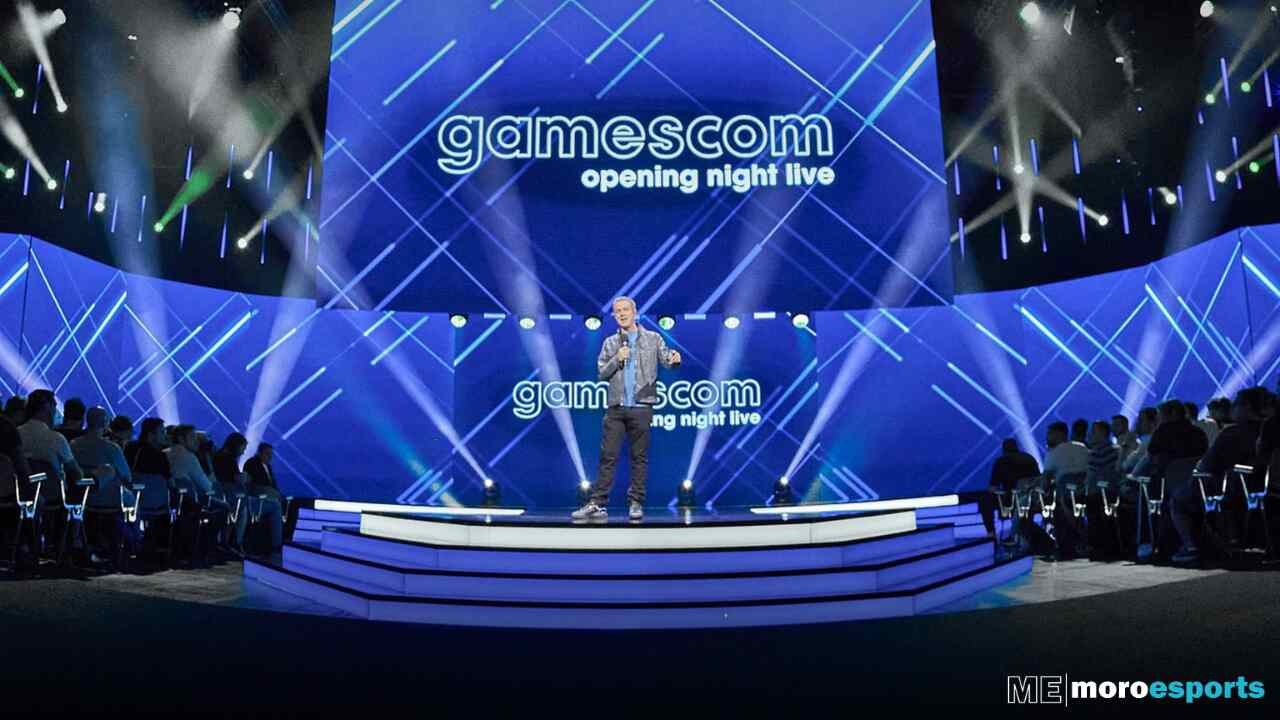 The gaming world is in for an exhilarating treat as the curtains rise on Gamescom 2023, an event renowned as a mecca for gamers and industry insiders alike. This year's Gamescom promises to be nothing short of extraordinary, offering a thrilling sneak peek into the future of gaming and entertainment. With its colossal lineup of developers, exhibitors, and premieres, Gamescom 2023 is set to make history.
We asked @ZackSnyder what video game he would turn into a movie, and after some careful thought, this is what he said. #gamescom2023 #ReleaseTheSnyderGears pic.twitter.com/BEOOqNf4GH

— IGN (@IGN) August 23, 2023
A Glance at the Schedule
The gaming extravaganza officially commenced with gamescom: Opening Night Live 2023, a grand spectacle that kickstarted the festivities. Gamescom enthusiasts around the globe were glued to their screens as the event unfolded. Opening Night Live, orchestrated by the celebrated producer Geoff Keighley, was just the tip of the iceberg. This immersive showcase promised an array of tantalizing news, captivating reveals, and engaging moments.
An announcement from Xbox resonated loudly across the gaming community, heralding an expanded booth in the consumer areas of the show. Attendees and viewers can expect exclusive theatre presentations of highly anticipated games, including the likes of Starfield and Forza Motorsport. But that's not all; the Xbox booth also offers a hands-on experience with upcoming Xbox Series X titles, such as Stalker 2 and Cyberpunk 2077: Phantom Liberty.
Spanning five days of gaming indulgence, Gamescom 2023 boasts a diverse range of exclusive showcases, monumental unveilings, and hands-on opportunities for enthusiasts on the convention floor. The event caters to gamers' cravings for insights into the most awaited PS5 and Xbox Series X titles, along with a glimpse into the future of PC gaming.
Among the highlights, Opening Night Live served as the perfect curtain-raiser, teasing audiences with a taste of what's to come. The revered Future Games Show stands ready to deliver world premieres and fresh trailers for some of the most anticipated games across consoles, PC, and VR.
Gamescom 2023
Beyond the glitz and glamour, Gamescom holds its uniqueness as a video game event open to the public. A stark contrast to E3, Gamescom's inclusive approach allows fans to immerse themselves in the gaming universe and experience upcoming titles firsthand. With a record-breaking turnout of over 1,000 exhibitors from 60 nations, the convention sprawls over a staggering 230,000 square meters, setting the stage for an unforgettable celebration of gaming culture.
Dates, Venues, and Digital Delight
Running from August 23 to August 27, Gamescom 2023 takes place at the esteemed Koelnmesse GmbH in Cologne, Germany. This in-person event is complemented by a range of digital happenings, including the return of the digital streaming experience, Gamescom Studio. This official live stream promises viewers news, interviews, gameplay demos, and more, delivered straight from the show floor.
Gamescom 2023 has assembled an unparalleled assembly of developers, studios, and publishers. A roster of exhibitors that stretches beyond 1,000 is set to showcase their latest creations, setting the stage for a year of gaming brilliance.
The renowned Gamescom: Opening Night Live, hosted by Geoff Keighley, marked the grand opening of the festivities. Delivering over 50 new announcements and game trailers last year, the 2023 edition is anticipated to exceed expectations with even grander revelations.
Xbox Unleashed
Xbox's presence at Gamescom 2023 is monumental, featuring its most extensive booth yet. The excitement is not limited to on-site attendees, as Xbox Live From the Showfloor brings the action to screens worldwide. Viewers can look forward to a series of live streams diving deep into highly anticipated games, featuring gameplay, developer insights, and community engagement.
Future Games Show
The celebrated Future Games Show takes center stage, spotlighting world premieres and fresh trailers from the most anticipated console, PC, and VR games of 2023 and beyond. Hosted by a yet-to-be-revealed figure, the show promises to deliver an unforgettable showcase brimming with exciting titles.
Into the Infinite
A new contender enters the fray with Into the Infinite, a showcase by Level Infinite. Attendees can anticipate exclusive updates from Level Infinite and Tencent's Global Partner Studios. The event promises insights into highly anticipated titles like Arena Breakout, Assassin's Creed Codename Jade, GTFO, Stampede: Racing Royale, Synced, and Wayfinder.
Cyberpunk 2077: Phantom Liberty
Fans of Cyberpunk 2077 are in for a treat as CD Projekt Red delves into the upcoming Phantom Liberty expansion. Expect in-depth discussions about new features, characters, police systems, skills, perks, and combat.
Panic Games Showcase
Panic Games, known for its hits like Firewatch and Untitled Goose Game, is gearing up for its inaugural showcase. Set to unveil the future of their games publishing roadmap, Panic Games promises exciting surprises that could shape the gaming landscape.
Gamescom 2023 is more than an event; it's an experience. With its unparalleled lineup, breathtaking showcases, and hands-on opportunities, the gaming world is poised for a journey into the future of entertainment. The event exemplifies the unbreakable bond between gamers and creators, uniting them in a celebration of their shared passion. As the week unfolds, one thing is clear – Gamescom 2023 is a testament to the vibrant heartbeat of the gaming industry, beating stronger than ever.
Also Read: Riot Games Releases New Plans of Valorant Champions Tour 2024