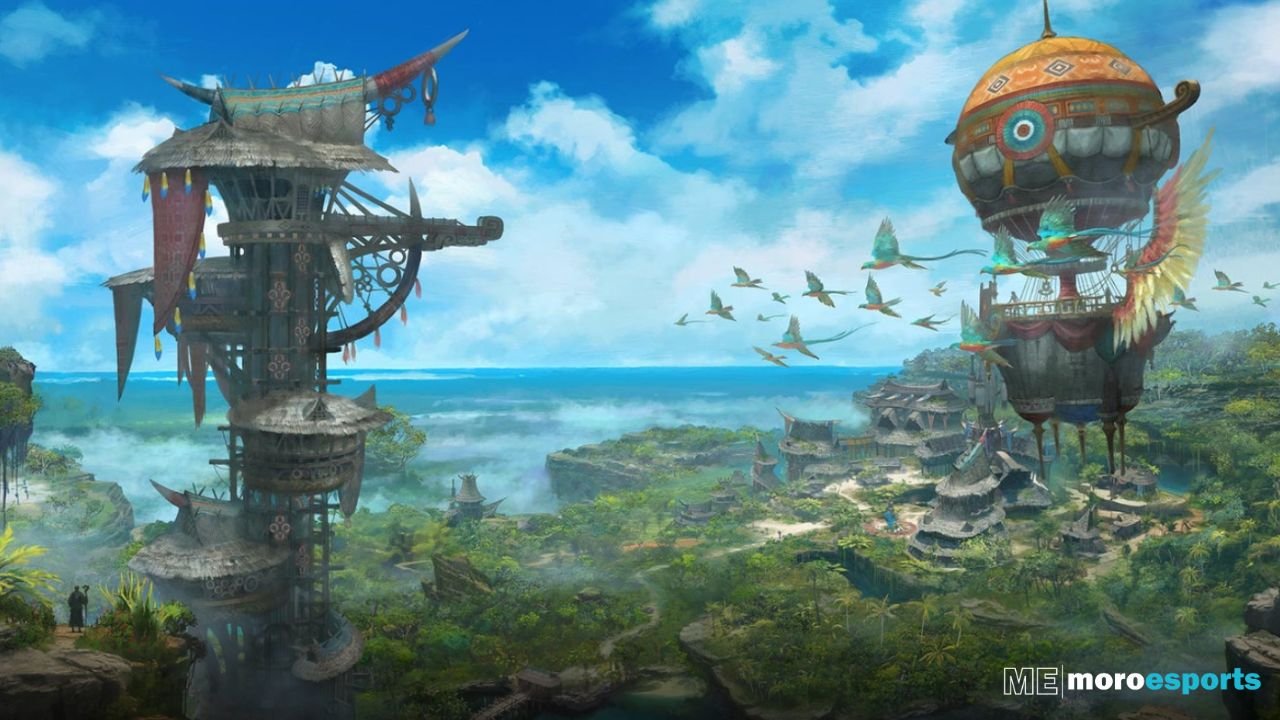 In a monumental announcement, Square Enix has revealed the latest expansion for their massively successful MMORPG, Final Fantasy 14 titled "Dawntrail". This expansion marks the beginning of a thrilling new story arc. Following the conclusion of the previous decade-long journey with the Endwalker expansion. As the excitement builds. Let's dive into the details of what players can expect from this highly anticipated update.
New Locations to Explore:
The land of Tural, nestled in the New World of western Eorzea, is set to become the focal point of adventurers' journeys in Dawntrail. With a "Summer Vacation" theme, the expansion promises a more lighthearted storyline as players embark on new quests and delve into uncharted territories. Urqopacha, a mountainous wonderland, and Yak T'el, a mystical forest. It will be just a couple of the enchanting locales awaiting players.
FF14 DAWNTRAIL EXPANSION OMFG LETS GOOOOOO

WE GOING TO THE NEW WORLD SUMMER 2024 pic.twitter.com/YYljIs6M8F

— Zypher (@ProZypher) July 28, 2023
Exciting Gameplay Additions:
Dawntrail brings forth two new DPS jobs to the game, although Square Enix is keeping their identities under wraps for now. All signs point to the introduction of the swashbuckling Corsair job, adding a dash of excitement and diversity to combat encounters. The level cap will also see a substantial increase from 90 to 100. Allowing players to push their skills and abilities to new heights. Additionally, a plethora of new dungeons, FATEs, hunts, and sidequests will provide endless entertainment for adventurers seeking fresh challenges.
With the expansion, Final Fantasy 14's graphics will undergo a significant overhaul, promising more detailed character models and breathtaking environments. Armour sets will boast a higher level of intricacy, and facial expressions will be more lifelike than ever before. The world of Eorzea will come alive with enhanced foliage and beautifully rendered landscapes, enhancing the immersion for both new and returning players.
Expanded Free Trial:
For those curious about Final Fantasy 14 but have yet to take the plunge, the expanded free trial offers the perfect opportunity. Starting with Patch 6.5 in October 2023. The free trial will now include access to the Stormblood expansion, in addition to the base game and the Heavensward development. This generous offering ensures that players can experience a wealth of content without any financial commitment.
Xbox Release on the Horizon:
Final Fantasy 14 will finally extend its reach to Xbox gamers. An Open Beta will coincide with Patch 6.5's launch, allowing Xbox players to preview the game and provide feedback before its official release on the platform in Spring 2024. This expansion to Xbox will undoubtedly open up a whole new world of adventures and camaraderie for players, old and new alike.
Final Fantasy 14's Dawntrail expansion is gearing up to be a huge moment in the game's history. With its fresh locations, new jobs, gameplay improvements, and the highly anticipated Xbox release. The game promises a new experience for all adventurers. Prepare to embark on a journey like no other when Dawntrail arrives. Brace yourselves for an unforgettable experience in the beautiful world of Final Fantasy 14.
Also Read: Crisis Core Final Fantasy 7 Reunion Review and Verdict