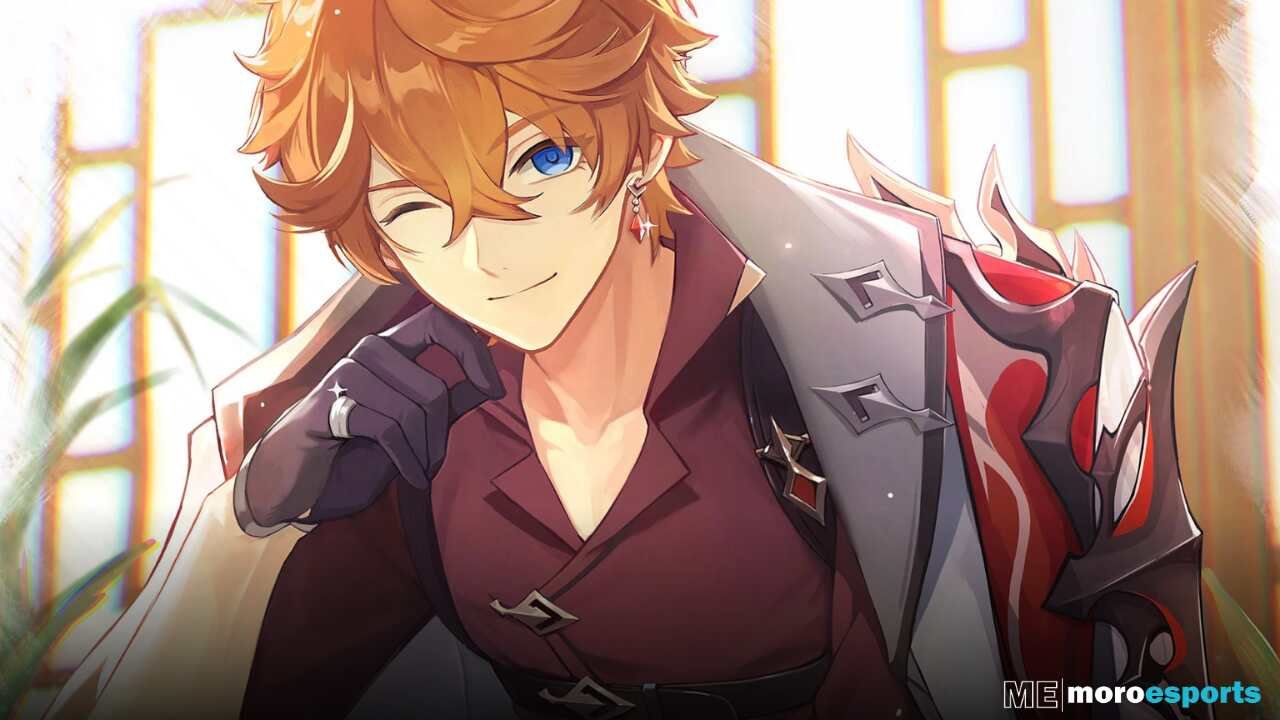 It's been a couple of weeks since the highly-anticipated 1.4 update graced our screens in Genshin Impact. As is customary with these updates, players were introduced to a new banner that gave them another shot at obtaining Venti, a character highly regarded in the Genshin Impact tier list. If you missed your chance at Venti in the past, here's some good news: a new banner is almost here.
This time around, players are getting a second chance to pull the hydro bow-user Childe, also known as Tartaglia. But that's not all; this banner comes with even more exciting additions. Alongside Childe, players can also obtain Rosaria, a brand-new cryo character who wields a polearm. Completing the lineup are Barbara, the plucky songstress, and Fischl, the Electro-user. According to Mihoyo, the Genshin Impact Childe and Rosaria banner will kick off on April 6th, enticing players with the promise of fantastic characters and thrilling adventures.
タルタリヤ/Childe pic.twitter.com/xWV4uTTM8w

— erdff (@erdff720) October 7, 2023
Rosaria: A Solid Polearm User
Rosaria stands out as an excellent addition to the roster, particularly for players who appreciate polearm users. She boasts all the mobility and versatility typical of this weapon class. One of her remarkable abilities, Ravaging Confession, enables her to swiftly move behind her target and deliver a devastating blow. This move is strikingly similar to an ability possessed by another polearm user, Xiao. With her incredible skill set, Rosaria is set to become a favourite among Genshin Impact enthusiasts.
Childe's Return
Childe, also known as Tartaglia, is making a triumphant return in this banner. He is known for his ability to seamlessly switch between ranged and melee combat by triggering his elemental skill. This unique flexibility allows players to adapt to various combat situations with ease. Furthermore, Childe deals substantial elemental damage, making him a formidable addition to any team. To celebrate his return, a captivating new lore video was released in anticipation of the banner.
What Lies Ahead in Version 1.5
While players indulge in the delights of Genshin Impact's 1.4 update and the opportunity to obtain new characters, whispers of the forthcoming 1.5 update have started to emerge. However, official details about this new update remain scarce. In the meantime, players can immerse themselves in the Windblume Festival, a lively and enchanting event that offers numerous activities to keep everyone entertained. For players eager to dive into this event, the Genshin Impact hangout events guide is readily available to get you started on your Windblume Festival journey.
As players eagerly await more news on the upcoming Genshin Impact 1.5 update, they have their hands full with the thrilling character additions from the Childe and Rosaria banner. With all these exciting events and updates, the world of Teyvat continues to be a vibrant and ever-expanding landscape for players to explore.