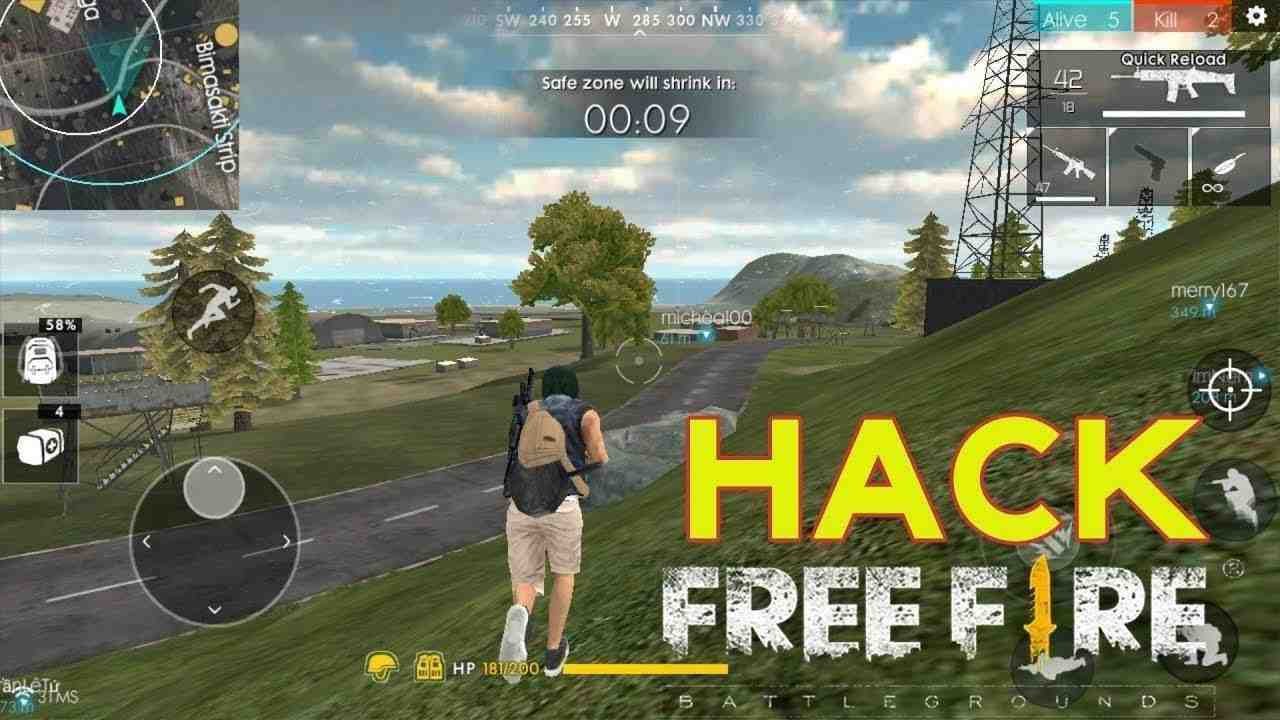 Garena Free Fire is one of the most popular Android gaming platforms that offer a vast selection of games and features to choose from. You can play Garena Free Fire on your PC for free by using an emulator, as long as you have a good internet connection and a compatible device.
The latest HACKER DARK VIP hacking software aids gamers in taking over others' Free Fire accounts. It's a straightforward program to use.  They have extensive expertise in hacking programs and games, which is why this software is so effective and contains a plethora of options.
After a while, they grow bored of playing the games. As a result, they simply cease playing the account and begin playing different games. Gamers can also be found in Free Fire who invest money into the game.
Garena Free Fire Accounts may be hacked with HACKER DARK VIP Apk, which is an Android hacking tool that enables you to hack Garena Free Fire Accounts. It allows users to take over other people's accounts and uses all of their features and services.
The Free Fire app is simple to use, and it's ideal for anybody that wants to play Free Fire but doesn't have the cash to spend on it. All you need is the user's ID, and you'll be in their account in no time.
So, if you want to hack someone's account, be sure they aren't active players. Alternatively, they can simply report you and your account will be banned.
Free Fire Hacking Data 
If you want to acquire these accounts, you'll need some basic information about the victim's identification. You only need two easy pieces of information to data hack via ID FF. You can find the first–the account of the victim–by checking your friend list if they're already on it. If not, don't worry, finding their profile is still simple.
After you create the profile, then access the account to gather information. With that data, you can now hack into their account and begin extracting information. This is one of the simplest ways to get into someone's system and start collecting data without them knowing.
It's becoming increasingly simple to data breach via ID in this day and age. With so much of our private information freely available online, all it takes is a little bit of work to get access to someone's sensitive data.
If you're attempting to hack someone's ID using data, the first step is to collect as much information on them as possible. Facebook and Instagram are goldmines of information when it comes to social media, so start there. Once you've obtained their email address, you may begin attempting to guess their password.
Another common form of hacking is to use flaws in the software or service that the victim is utilizing. If a person is using an outdated version of WordPress, for example, there may be known vulnerabilities that might be used to gain access to their site.
Free Fire Hack Downloading Apk File?
If you want to take over someone else's account, download the program to your smartphone. Find out the download option. Click that option download. And the app will be downloaded.
The Application is password-protected, but don't fret! We will share the password with everyone in this group. You can access the password by clicking on the link below. The password is all upper-case letters. The Password is HACKER DARK VIP.
Also Read: Free Fire Redeem Code 20 August 2022: Gloo Wall Skins, Free Pets, And More