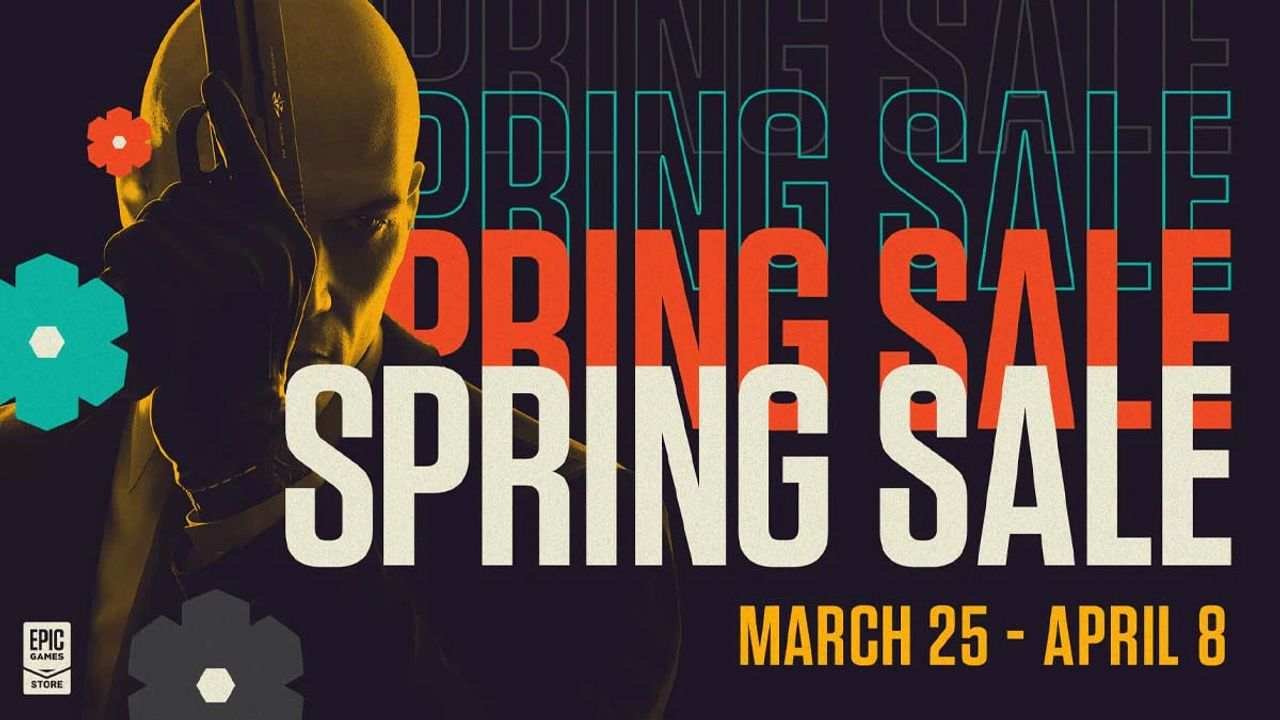 Epic Games has been releasing new games every week since mid- 2020. after the first Mega Buster game, GTA V was offered as a free game in May 2020 and has been very popular for exclusive Sales. EG gives out a game for free every week and releases the game for free as a promotional activity. The Spring Sale is now on so, which Games to Purchase?
Spring Break is great and all, but a spring break for your wallet? Even better 👀 

Head to the Epic Games Store now to catch some Spring Sale savings!https://t.co/SnwTE20TJw pic.twitter.com/ie9MwJiIUQ

— Epic Games Store (@EpicGames) March 24, 2022
The Epic Games Spring sale is scheduled between March 26th to April 7th. The current weeks free game is Demons Tilt, a single player, action/horror game developed by WIZNWAR and released on on 10th of May, 2021. Demons Tilt is free on Epic Games store until 31st of March.
Which Games To Purchase On Epic Games Spring Sale?
Red Dead Redemption 2
Price- Save 50% and get it for INR 1,599.
Winner of over 175 Game of the Year Awards and recipient of over 250 perfect scores, Red Dead Redemption 2 is an epic tale of honor and loyalty at the dawn of the modern age. Includes Red Dead Redemption 2: Story Mode and Red Dead Online.
Mafia: Trilogy
Price- Save 50% and get it for INR 1,649.
Play all three crime dramas in the Mafia franchise in glorious ultra HD detail, including the built from the ground up, faithfully reimagined edition of the critically acclaimed original, Mafia.
DEATHLOOP
Save 50% and get it for INR 1,249.
DEATHLOOP is a next-gen first-person shooter from Arkane Lyon, the award-winning studio behind Dishonored. In DEATHLOOP, two rival assassins are trapped in a mysterious time loop on the island of Blackreef, doomed to repeat the same day for eternity.
Assassin's Creed Valhalla
Save 60% and get it for INR 1,199.
In Assassin's Creed® Valhalla, become Eivor, a legendary Viking warrior on a quest for glory. Explore England's Dark Ages as you raid your enemies, grow your settlement, and build your political power.
Far Cry 6
Price- Save 50% and get it for INR 1,499.
Welcome to Yara, a tropical paradise frozen in time. As the dictator of Yara, Antón Castillo is intent on restoring his nation to its former glory by any means, with his son, Diego, following in his bloody footsteps. Their oppressive rule has ignited a revolution.
Games like Grand Theft Auto V, Cyberpunk 2077, Farming Simulator, World War Z: Aftermath, and more are on sale. So grab on these heavy discounts before the sale runs out.
Also Read- Ylona Garcia To Perform In Valorant APAC!