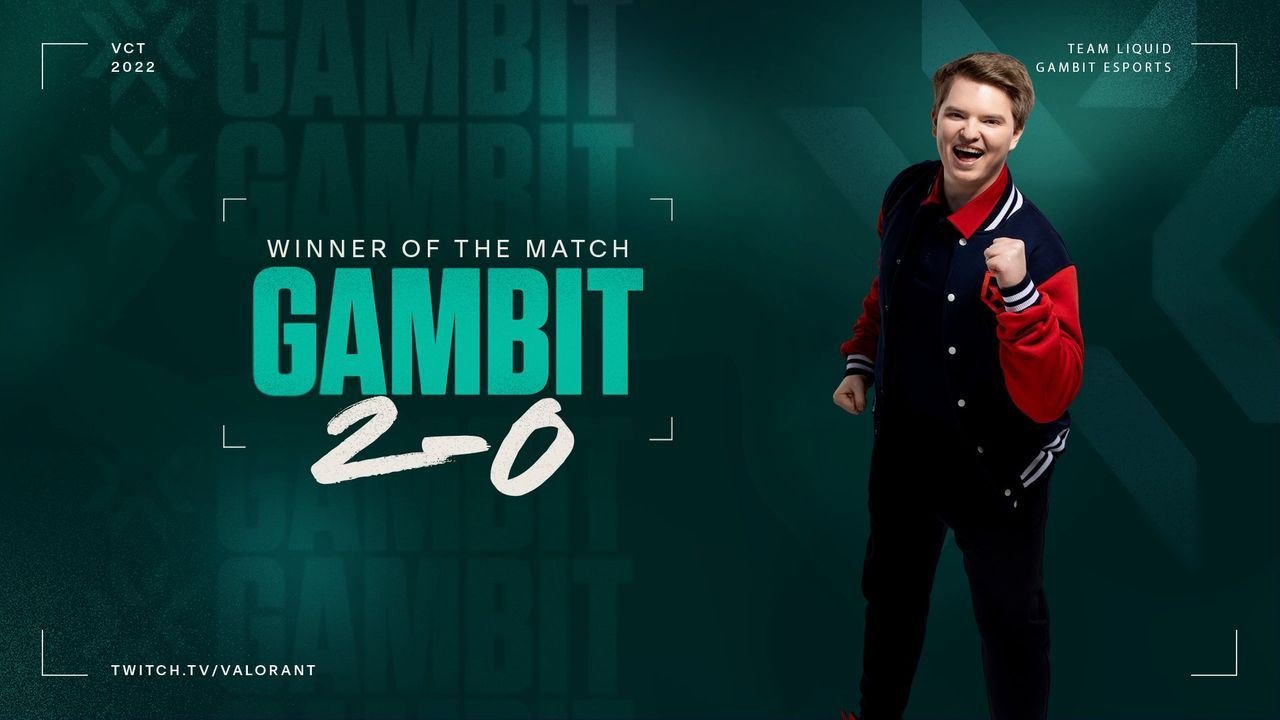 Gambit Esports EMEA VCT. Gambit began to regain their control after a lengthy technical break at the start. As they had done in Valorant VCT Stage Three and Champions. They stormed out to a massive lead with a superb attacking side led by Chronicle and d3ffo on their pick of Icebox. Team Liquid fought back on their attacking half, even though they didn't have a duelist to play around. Gambit won map one 13-9, putting an end to a Liquid comeback.
With an ace in the second round, Gambit continued to deliver on Breeze, reversing Liquid's pistol momentum. After defending on their first map selection, Team Liquid only managed to take a 7-5 lead. The score was shortly knotted at 8-8 when Gambit made a quick comeback. Their Chamber had an impact on Team Liquid's attacks on both bomb sites. Which was a key factor in Gambit's 13-8 victory over Breeze.
Team Liquid may have Lacked Preparation
But they will give it they're all in this competition. Team Liquid will make it to the finals eventually, The top three Valorant teams from the VCT EMEA Stage 1 Challengers 1 will qualify for the first Masters of 2022. Both Team Liquid and Gambit Esports have been assigned to Group A, which will play the tournament's first match.
Intense Match up
Fans are looking forward to seeing the two clubs clash for the first time this year. But this was a rematch following their epic encounter in the EMEA Stage Three Challengers Playoffs. Liquid won the first game of the series by a razor-thin margin on Split. But then brutally lost the next two games. With an insane whitewash on Bind and a nail-biter in overtime on Icebox. After this loss, Liquid benched Kryptix and signed Nivera.
Also Read: Valorant Champions Tour EMEA welcomes Prime Gaming, Aim Lab, and Red Bull as Official Partners