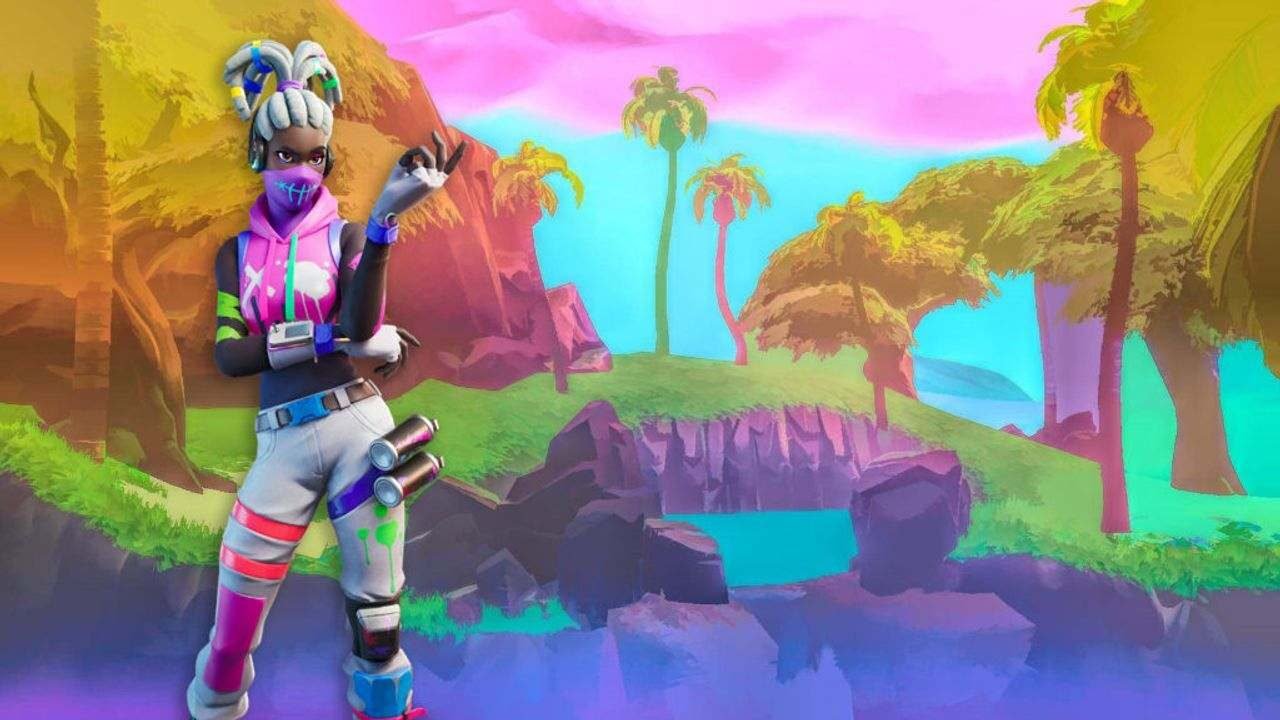 Komplex Fortnite Skin: Today we have a Komplex Fortnite skin available for purchase in the Fortnite Chapter 3 item shop. This skin has returned to the game after almost 160 Days. Players can find this skin under the featured item shop section in today's item shop. It is a great colourful skin that gives awesome vibes.
Today's item shop also offers Scarlet Commander Skin to the players. You can checkout that skin also as it has returned with a brand new style this time to the game. The character model of Komplex Fortnite Skin is Banshee.
Komplex Fortnite:
Firstly, this Komplex outfit comes under Rare rarity in Fortnite Battle Royale. It is a female character outfit that comes in two selectable styles. This Fortnite Komplex Skin was released in Fortnite Chapter 2 Season 1. In future, it may receive lava selectable style in Fortnite Battle Royale.
As mentioned this Komplex outfit comes in Two selectable styles. One is the default selectable style and the second selectable style is Rainbow style which offers a colourful version of this skin. The description of this Fortnite Komplex states, "The world's waiting, make your mark".
This Skin comes bundled with the Fortnite Purple Jam Back Bling. Moreover, this skin is part of the Fortnite Aerosol Assassins Set. This skin received the Rainbow selectable style during the Fortnite v16.10 update. It was also available for free to the players during some Fortnite events.
Item Shop Appearances:
The release date of this Fortnite Komplex skin is 14th March 2020. As mentioned it was released in Fortnite Chapter 2 Season 1. In total this Fortnite skin has appeared in the item shop about 17 times. Now, this Komplex Skin is again back in the item shop today i.e 25th January 2021.
Price:
The in-game cost of this Komplex Skin is 1,200 V-Bucks. If you liked this skin then you should instantly purchase this skin from the Fortnite Battle Royale item shop. You will easily locate this Komplex outfit in the featured items section of Today's Item Shop.
Moreover, as mentioned it will come bundled with the Purple Jam Back Bling. This Purple Jam Back Bling is exclusive to this Fortnite Komplex skin only. Players cannot purchase this Back Bling separately from the item shop. You will be required to purchase this skin in order to get the back bling.
Also Read: Fortnite Scarlet Commander Is Back With Her NEW Style!