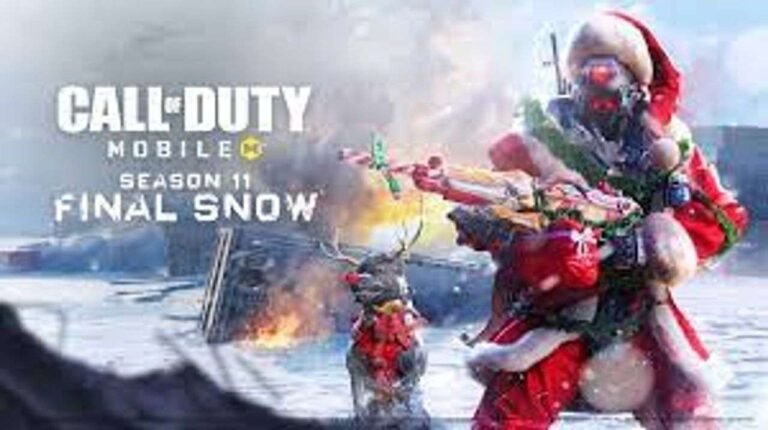 COD Mobile Season 1 2022: Release Date, Leaks, And More: The first season title of this prosperous new year is about to launch very soon and we have a couple of leaks and news that regarding the next season.
Therefore, follow up on this article to know the complete details, and leaks regarding the COD Mobile Season 1 2022.
The final season of 2021 in COD Mobile which is Season 11 numerically is already live and players are undoubtedly enjoying the current season. Meanwhile, the players are also gearing up and getting eager to know about what they gonna experience in the forthcoming season, and what's gonna add to COD Mobile in the upcoming period of time.
Moreover, COD Mobile often brings new features and items to the game regularly that increase the hype over the players. And, as a result the next season 12 will also bring a variety of features and content to the game.
Therefore, here are the details regarding the season 12 release date and other leaks we know so far.
Meanwhile, the COD Mobile Season 12 New Test Build Global Version has already gone live, click here to know how to download it! 
COD Mobile Season 1 2022: Release Date, Leaks And More:
The next season will of course bring a variety of loaded content and additions to the game concluding new weapons, new maps, new modes and new events and more features.
Consequently, two new weapons have glimpsed in the test servers naming Kilo 141 Assault Rifle and PPSh41 SMG. The Kilo 141 has been picked from Modern warfare while the SMG has been pulled from Black Ops Cold War.
Moreover, certain new maps called Hacienda, Hardhat, Chinese Nuketown have also seen adding in the test servers. The Hacienda and Hardhat both of them derives from the Call of Duty Black Ops 4 to CODM.
📍🗺 The plan is coming along swell!
📝 Just some more planning and we should be set!

🔜 Coming soon to #CODMobile! pic.twitter.com/mE4rJes76r

— Call of Duty: Mobile (@PlayCODMobile) January 8, 2022
Apart from these, new scorestreaks and more items will also be getting added in the CODM Season 1 2022.
COD Mobile Season 1 2022 Release Date:
There are no official confirmations regarding the release date of the next season by the developers. However, we can expect its release to be around 13 January 2022 as per the assumptions.
Therefore, that's all we know about the COD Mobile Season 1 2022!
ALSO READ: How to Download Free Fire OB32 Update Advance Server: Details