Reboot a Friend program in Fortnite has four free rewards in Fortnite Season 5 exclusively available for the players, which could be redeemed via playing 20 games of Fortnite with a friend who has not used the game for 30 days. Players should quickly try for the redeem codes as the event is about to get over on January 4, 2021, at 2:59 AM EST. This event has four in-game items that players can avail of by completing the given tasks.
The accomplishment of the full Reboot-A-Friend is a bit time-consuming, so players should not hurry and play the game patiently. This event comes up with a golden chance for the rebooted player to win the prizes following their performance during the game. Players can check out their re-bootable friends via the link.
Reboot a Friend: Free Rewards in Fortnite Season 5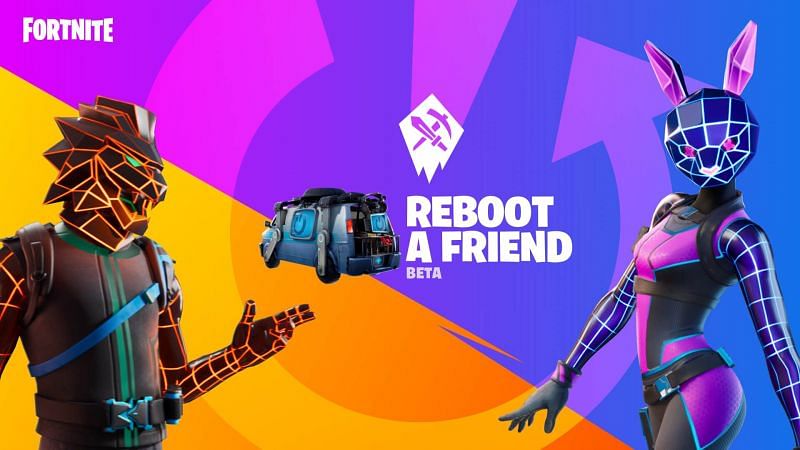 We are here with the complete procedure on how to get all the free rewards from Reebot A Friend program Fortnite Season 5. Please do make sure that you follow all the steps given below for quickly earning the rewards.
Step 1: Open the official website of Reboot A Friend. You can also do the same by clicking on the link here.
Step 2: Login via your Epic Games Credentials.
Step 3: Now, you can easily view if you have any re-bootable friends in your Epic Game's account or not.
Step 4: Now, you are eligible for inviting any of your re-bootable friends but make sure that you request the one available for 20 games of Fortnite.
Step 5: You have to give your best to stay till last in the game to claim the free rewards.
Players should complete 20 games before the time the event gets over. Players can cut themselves from the game either via standing on an active grenade or falling from a great height without a glider's aid.
Fortnite's Exotic Weapons Focusing on Mobility and Healing | Read Here
The list of rewards for players in the Reboot A Friend according to the stage at which they are playing is given below:
Reboot in-game emote – On completion of one match.
Key-Change lobby track – On completion of five matches.
Twin-Talon pickaxe – On completion of 10 matches
Holofoil in-game wrap – On completion of 20 matches
The event is about to get over very soon, so we suggest the interested players quickly start playing and complete 20 games as quickly as possible.