This online version of the wink murder, with a focus on manufacturing and blame-shifting, started out in darkness in 2018 but is now incredibly popular. Yes, you guessed it right. What we are talking about here is 'Among Us', the game which has taken the world by storm.
As one of the currently most popular multiplayer games, almost 400,000 competitor steam players were accumulated over PUBG's veteran franchise last week. Among us first launched in 2018, but in the last few weeks, the game saw a huge increase in its player base and a flood of Twitch streamers that creates content for the multiplayer Teamwork and betrayal game.
Ten crew members are caught up in a starship and perform menial tasks to preserve critical structures, but at least one is an imposter who aims to sabotage and destroy their work if necessary. The premise of a particularly dreadful science fiction film is actually the set-up of one of the most famous video games of the year. Created by Inner Sloth's three-person team.
InnerSloth has recently scrapped plans to create a sequel, instead of piling its resources to the original. This is so effective. Nobody is more shocked, it seems than their developers by the popularity of this game.
Over the past few years, many frustrating developers at InnerSloth have been languishing in darkness, with their count of competitors stuck mostly in two-digits. InnerSloth's 3-person team turned its low numbers into weak marketing but continued their inability to effectively produce and release game updates continuously.
In 2019, two more maps, Mira HQ and Polus, were published and tweaked periodically to improve the playability of the game. Now that summer 2020 has gone on and gamers have been forced to remain indoor by the long-term pandemic called COVID, playing is a must for streamers on Twitch or YouTube and it has become a big part of gamers, in other words.
Why did it become so popular in COVID lockdown?
In essence, the Party Game wink murder is a multiplayer online version but is constantly malfunctioning. Up to ten players will be involved and you will be told at the beginning whether you are an innocent crew or an impostor. While the previous one does work such as restarting the communications systems or cleaning airlines, the latter stalks the corridors which break vital equipment or seek victims to destroy.
Coming to Among us, more than 388,000 competitors have hit Steam and put it in third place. In the background, this was put among us for a time behind CS: GO and Dota 2, both with player bases and competitive communities for years and immediately before PUBG, a game played at # 1 in competitions for a full year. It might not be big news because of the success of the games, but it's another historic achievement for a game like Among Us.
You May Like: PC Gaming: 7 Most Underrated Indian PC Gamers
There's something you might have discovered, particularly about Among Us in 2020 that the game's focus is extremely necessary for production, for reproaching and reporting to the authorities.
What we know, and why it has been such an enormous hit (not simply to play, but if we look at Twitch, where celebrity streamers have helped its sleeper success) is because of the drama it adds in our social lives. Frankly, when people start playing this game, they are ready to whisk their friends or acquaints off the ship if they are imposters.
And for crew members, it is unsure that whether or not the player which they are suspicious about has actually sabotaged the supply of oxygen and therefore is to be thrown into the cold vacuum of the room. In this era of large home jobs, Among us simulates the only part of our secret office life: gossip and war. No number of meetings between Microsoft teams will ever duplicate this drama.
Also Read: Among Us Server Issue: How To Fix Server Problem
Gameplay
In the game, if a member of the crew finds a body, they will call a meeting at which point, for a limited period, all players will talk to each other. During these conversations, the crew would attempt to classify the imposter by contrasting talks and commenting on the other players' suspicions like, what did Tim do so closely with the scene and why could Emma not remember her task? There are allegations, temporary alliances, and shocking lies.
Sessions may also go down in anarchic games and the players justify their actions around the ship. After the vote, a player is thrown off the air locker and the others find whether they either rescued themselves from certain deaths or murdered an innocent fellow worker. The other player is killed.
The paranoia is increasing as the game continues. Crew members can spy on others with surveillance cameras, while imposters can creep on air ducts. While it has conventional goals in the video game – crew members will win the game if all the tasks that they have assigned are done until everyone is dead – it's basically a play game, or it's a play that your buddies will play with.
The beauty of the game is the manner in which players can manipulate their peers' personality characteristics, tap the neuroses of nervous actors to construct believable guilt scenarios, or fluffing the egoists so that they don't suspect you.
Game's Development
In the management and development part of the game, there is a small team of only 3 developers, one of whom is working on the game for much of its development period. Compared to the development teams like PUBG, some of us have been playing Goliath for a short time. At its height, PUBG had millions of players every day.
However, the PUBG market is based on mobile and its main game (which is also on PS4 and Xbox One with Crossplay) continues to decline in popularity due to a lack of timely updates and increased competition. The almost 400,000 who are playing Among us can be said to be played on Steam alone.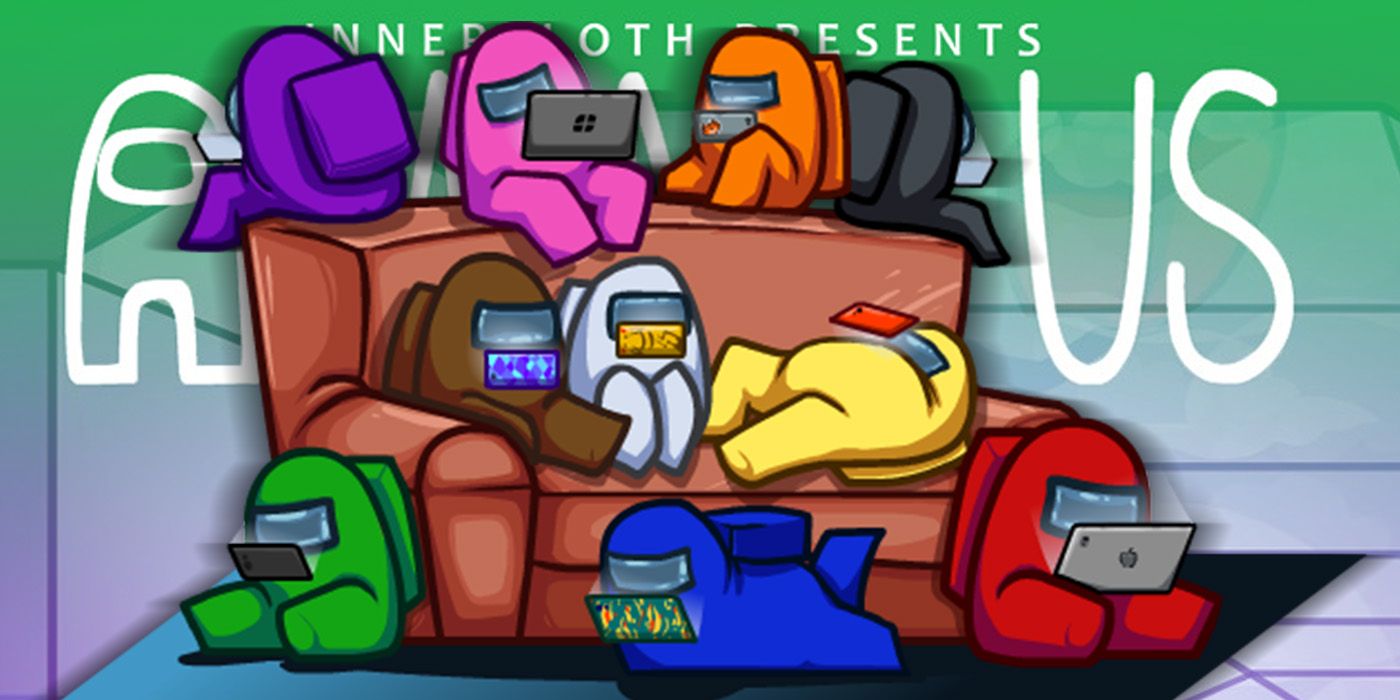 These figures do not include the countless counts of players who played with us on iOS or Android, platforms where players can play with their PC's players, and the game is fully free. On the other hand, PUBG Mobile is entirely different from the PUBG PC's core game.
If your relationships are strained in 2020, the ultimate test – or the final push – could be Among us. We have PC and smartphone versions of Among us which we can play.
Perseverance seems to have eventually paid off for an indie game developer like InnerSloth. Among us, like Fall Guys was a big hit in summer, a very fun and refreshing game that gives many of us something to experience with friends and laugh and have fun about.
Conclusion
It still remains to be seen how much more attention Among Us is gaining, but it seems as though it has only just begun. In short, this is all the excitement of a very intoxicated board game night, but it is a virtual one, so many of us now find it suitable for the semi-lockdown scenario.
Brighter, cuter video games, like Fortnite and Animal Crossing, were popular in the early weeks of the coronavirus crisis, but we are ready for something more cynical and spiteful after months of terror and patience, something like the end of the night of the game, where the players go seconds from dropping the Trivial Pursuit board into the garden next door.