Soul Aman is one of the famous PUBG
Mobile assaulters who have represented organizations like Entity and Soul at
various national and global platforms. Aman, who joined Team Soul a few months
ago, is back with his old roaster 'TSM-Entity' for the upcoming PUBG Mobile
World League.
Team Soul has withdrawn from PUBG Mobile
India Series 2020, and this might be the reason why players are moving to other
roasters. Considering the mighty global tournament coming ahead, TSM Entity has
made this decision to bring Aman back in the team. Aman might replace Gatak as
the fifth man in the roaster, but any official statement on this has not been
released in the public.
Aman is a former team player of old
Entity which later collaborated with TSM (a big renowned name in the esports
scene globally) and formed TSM Entity. Later, Aman joined Soul and represented
the organization in PMPL South Asia Prelims.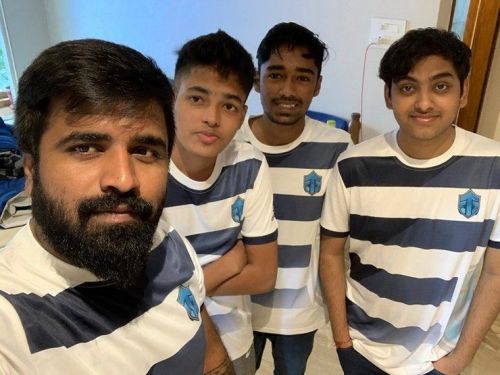 Aman with Jonny, Neyoo, and Gatak
The team, for some reason, could not
perform well in the Prelims and the owners of the organization decided to step
back from PUBG Mobile India Series 2020. The Team Soul is still playing customs
organized by Villager Esports, apart from regular T1 Scrims.
Aman getting back to TSM Entity made TSM
Entity and his fans happy. He will join other big names like Jonathan,
ClutchGod, Neyoo, Gatak, ZGod, and we will see them playing together in Scrims
and the World League.
Aman, who is currently living and
managing his work from Soul Bootcamp, will soon join TSM-Entity Bootcamp in
Bangalore. TSM's Bootcamp is one of the most happening places in the Indian
gaming community, and we all have seen the glimpse of the place in TSM Sid's
Vlogs. TSM Sid, manager of TSM India, recently started his YouTube channel and
vlogs featuring Bootcamp and players.