Champions İstanbul is the third event of the 2022 VALORANT Champions Tour where the VALORANT World Champion will be crowned. Thousands of teams have been competing through seven regional VCT competitions for a chance to earn the Champions Trophy.
The final stage of the 2022 VALORANT Champions Tour is upon us. For the second time ever, 16 teams will meet to determine a world champion at VCT Champions 2022, this time live in Istanbul, Turkey.
The first stage of valorant champions is the group stage, where 16 teams battle for a position in the playoffs. Only eight teams advance to the playoffs. Only one of those eight teams will be crowned as the 2022 valorant champions.
Qualified Teams for Valorant Champions Playoffs:
Leviatán
Valorant Champions 2022 started with a bump, and day 2 brought some exciting matches wherever we have a tendency to see totally different regions in action. We also got to know the first team to qualify for Playoffs, and it's Leviatán from the LATAM region.
Leviatán grabbed the show by defeating Paper Rex with a perfect 2-0 victory. The former defeated the latter on both Haven and Bind without the need for overtime. The next VCT Champions 2022 Istanbul Playoffs will now feature Leviatán.
.@LeviatanGG CAME TO PLAY!

They claim the first Playoff slot at #VALORANTChampions pic.twitter.com/harDKNixd5

— VALORANT Champions Tour 🇹🇷 (@ValorantEsports) September 1, 2022
OpTic Gaming:
As a result of their 2-1 victory over LOUD, the master Reykjavik champions advanced to the playoffs. They maintained their reputation as the top club in North America and advanced to the playoffs. Despite a shaky start with a loss in the first game, they fought to win two consecutive games and the series.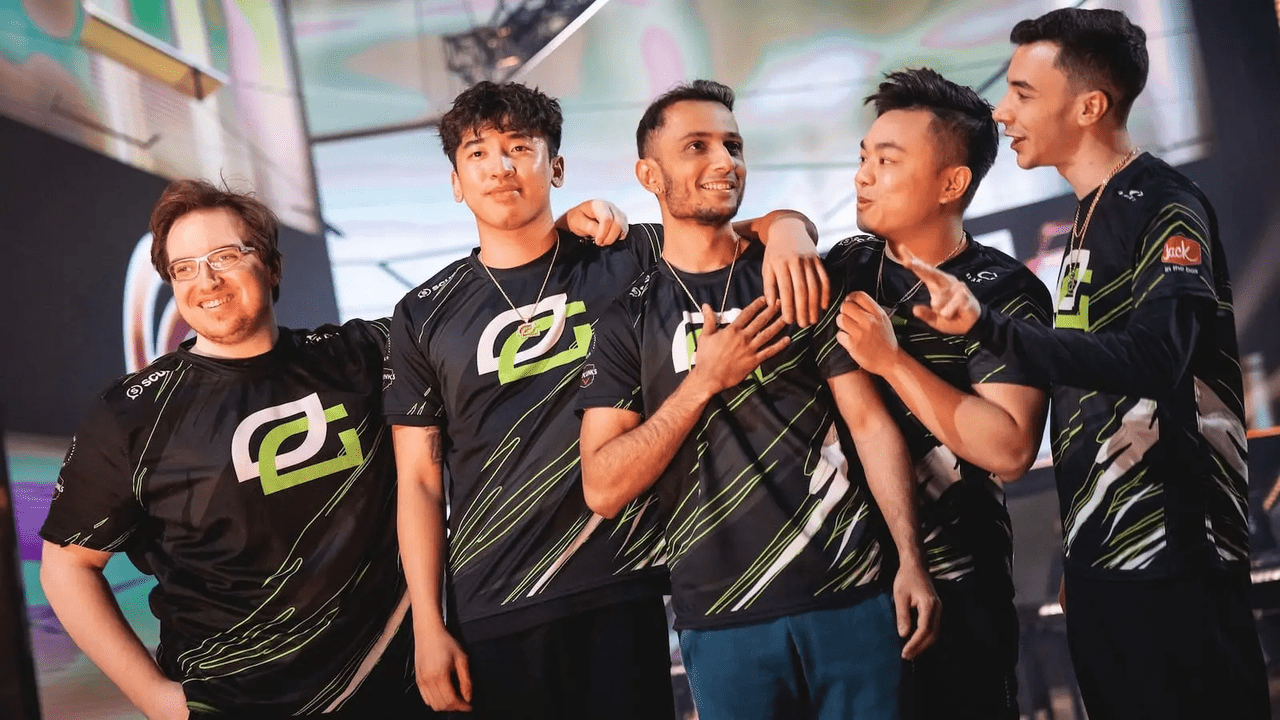 With this ending, OpTic gaming has secured the No.1 seed from type B, where they will currently watch the rest of the group stage play out before the beginning of the Champions playoffs on Sept. 10.
.@OpTic has secured a spot in the #VALORANTChampions Playoffs! Check out the DAY 3 results. pic.twitter.com/wi31hYKR3U

— VALORANT Champions Tour KR (@valesports_kr) September 2, 2022
So far, just two teams have qualified for the playoffs; there are still six teams left to fill the valorant champions' playoff spots.
Also Read: Valorant Champions 2022: Favourites, Top Teams, and Predictions