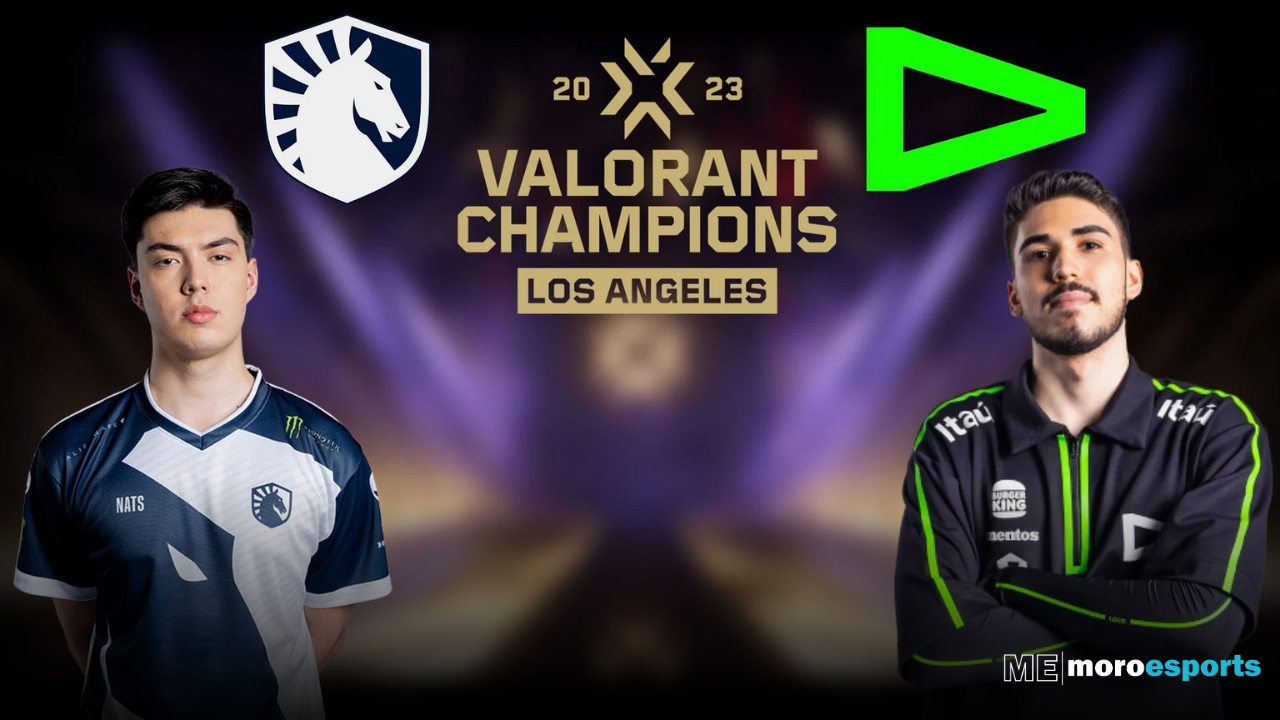 The third edition of RIOT Games' major event, Valorant Champions 2023, is currently in progress in Los Angeles. The world's top 16 teams are battling for glory and a massive prize pool of $2,250,000. Day 5 will feature a crucial match between Team Liquid and LOUD, where one team's dreams will be dashed. This article delves into the upcoming matchup and their performances.
Eliminations begin on Day 5. #VALORANTChampions pic.twitter.com/k9zqZmoUND

— VALORANT Champions Tour (@ValorantEsports) August 10, 2023
Predictions
Team Liquid, entering with a strong roster after winning VCT EMEA 2023, was disappointed in their initial Valorant Champions 2023 match against NAVI. Despite having solid strategies, they lacked firepower and individual prowess, leading to a loss. This second chance is their opportunity to prove critics wrong.
LOUD, as the defending champions from Valorant Champions 2022, faced DRX in their previous match. Although they had a good start, their coordination wavered, resulting in a 1-2 loss. Now, they aim to regain their previous glory with a win.
In this elimination match, both teams seek survival. Team Liquid holds a slight edge due to their potential, making them favourites against LOUD.
Head-to-head, Team Liquid and LOUD have not met in major tournaments, making this their first encounter with current rosters. Team Liquid lost 2-0 to NAVI in their previous match.
LOUD also faced defeat, losing 1-2 to DRX in the ongoing tournament.
Lineups
Team Liquid:
Elias "Jamppi" Olkkonen (IGL)
Ayaz "nAts" Akhmetshin
Igor "Redgar" Vlasov
Dom "soulcas" Sulcas
Saif "Sayf" Jibraeel
Nico "Harmii" Harms (Substitute)
Emil "eMIL" Sandgren (Head Coach)
LOUD:
Erick "aspas" Santos
Felipe "Less" de Loyola
Matias "saadhak" Delipetro (IGL)
Arthur "tuyz" Andrade
Cauan "cauanzin" Pereira
Daniel "fRoD" Montaner (Head Coach)
Live stream details: Catch Valorant Champions 2023 matches on the official Valorant Twitch and YouTube channels. Notably, streamers like Kyedae, AverageJonas, and Tarik will host watch parties on their Twitch channels.
The Team Liquid vs LOUD match is scheduled for August 11, 2023, at 12 pm PDT / 9 pm CEST / 12:30 am IST (next day).
Also Read: NAVI Faces Controversy at VALORANT Champions 2023