The Saudi Arabian city of Riyadh will host the 2023 PUBG Mobile World Invitational (PMWI) from July 11 to July 16. In this highly anticipated competition, 24 teams will battle it out to demonstrate their abilities. The extraordinary $3 million prize fund for this year's competition is the same as it was for last year.
The PMWI will be incorporated into the 2023 Gamers8 Event, which will include a number of well-known games, including Dota 2, CS: GO, Fortnite, PUBG Mobile, and others. This multi-game tournament will be held for eight weeks from July to September. One of the biggest esports tournaments in history, with a $45 million prize pool, with a portion of the proceeds going to charity.
What to Expect at PMWI 2023: PUBG Mobile World Invitational ?
The best PUBG Mobile teams will assemble in Riyadh for PMWI 2023.
Numerous regional tournaments are now being held to choose the teams that will represent their countries in the 2019 PMWI. However, Tencent hasn't yet made the distribution of slots for the competition public. Earlier this year, it was revealed that the top teams from the local Pro League (PMPL) Spring would receive tickets to the World Invitational.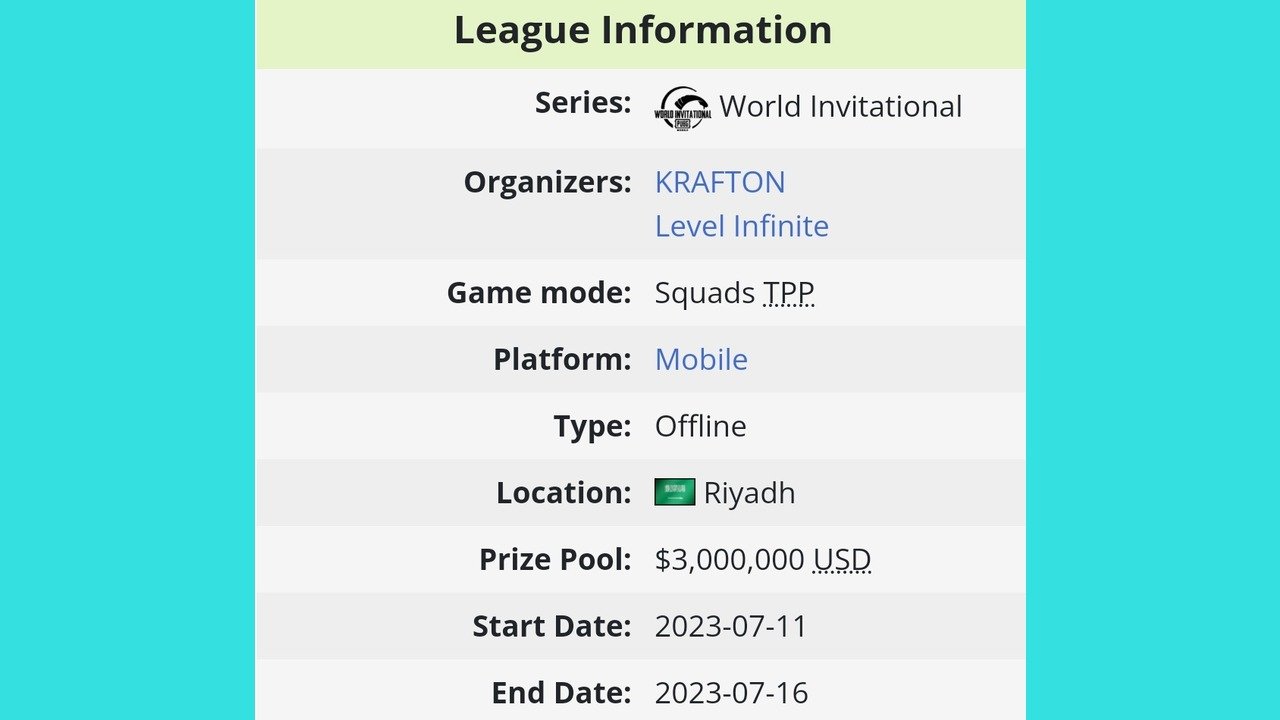 James Yang, Director of PUBG MOBILE Global Esports, said,
"The competitive PUBG MOBILE scene has already had a fantastic start this year, and we're extremely pleased to continue this momentum with more exciting announcements for 2023."
Teams and fans from all across the world have so far shown amazing dedication.And we are excited to watch this year's competition feature new strategies and performances.

The Saudi Esports Federation's chief of esports, Faisal Bin Homran, claims
It's fantastic to have the ability to once more celebrate PUBG MOBILE culture while showcasing the best PUBG MOBILE skills and provide a unique gaming experience.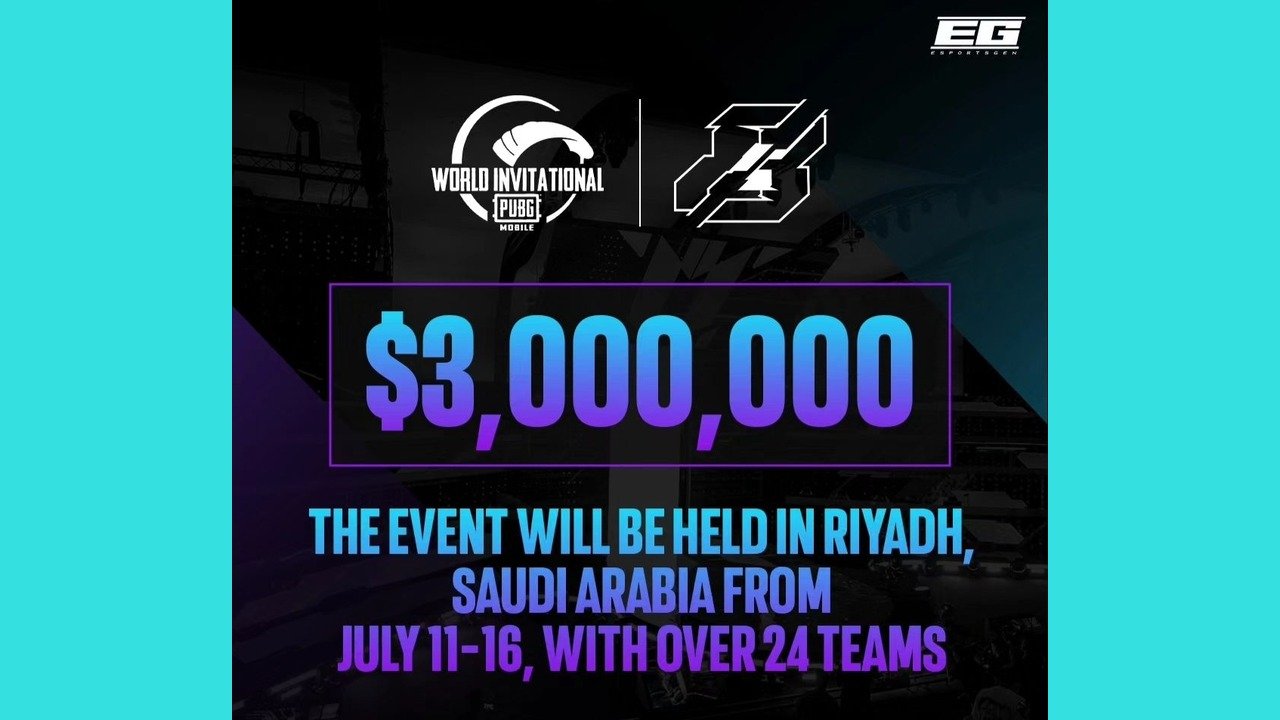 Previous Edition of PMWI  :

In the previous iteration, the Main Event and the Afterparty Showdown were two distinct rounds. A few teams were chosen to compete in the Afterparty based on fan votes, but most teams were invited to compete in the main event based on their performance in regional tournaments.
The 2022 PMWI event was fully dominated by the Thailand-based Vampire Esports team, who displayed exceptional gameplay and won both rounds of the competition.
Despite the BGMI game being banned in the country a few weeks prior to the competition, two Indian teams, Soul and 7SEA Esports, also competed. It is unknown if any teams from India would be asked to compete in the PMWI this year given that the game is currently illegal in that country.
PUBG MOBILE World Invitational returns to sunny Riyadh! 😎

World's top teams will compete for a whopping $3,000,000 prize pool!

See you on July 11-16 in #TheLandOfHeroes! #PUBGMOBILE #PUBGMESPORTS #PMWI #2023PMWI pic.twitter.com/Db198NxrL5

— PUBG MOBILE Esports (@EsportsPUBGM) April 6, 2023
Conclusion:
With 24 of the best PUBG Mobile teams from across the world converging in Riyadh, Saudi Arabia to fight for the $3 million prize pool, the forthcoming PMWI 2023 promises to be a thrilling event. The PMWI 2023 tournament is anticipated to be one of the biggest esports competitions in history and is a part of the broader Gamers8 Event, which has a gigantic $45 million prize pool. Fans and players alike are anxiously expecting the strategies, performances, and unforgettable gaming experiences that will unfold at PMWI 2023, despite obstacles like regional qualifying and potential participation limitations because of game bans.
Also Read: PUBG Lite Latest Version APK Download Links