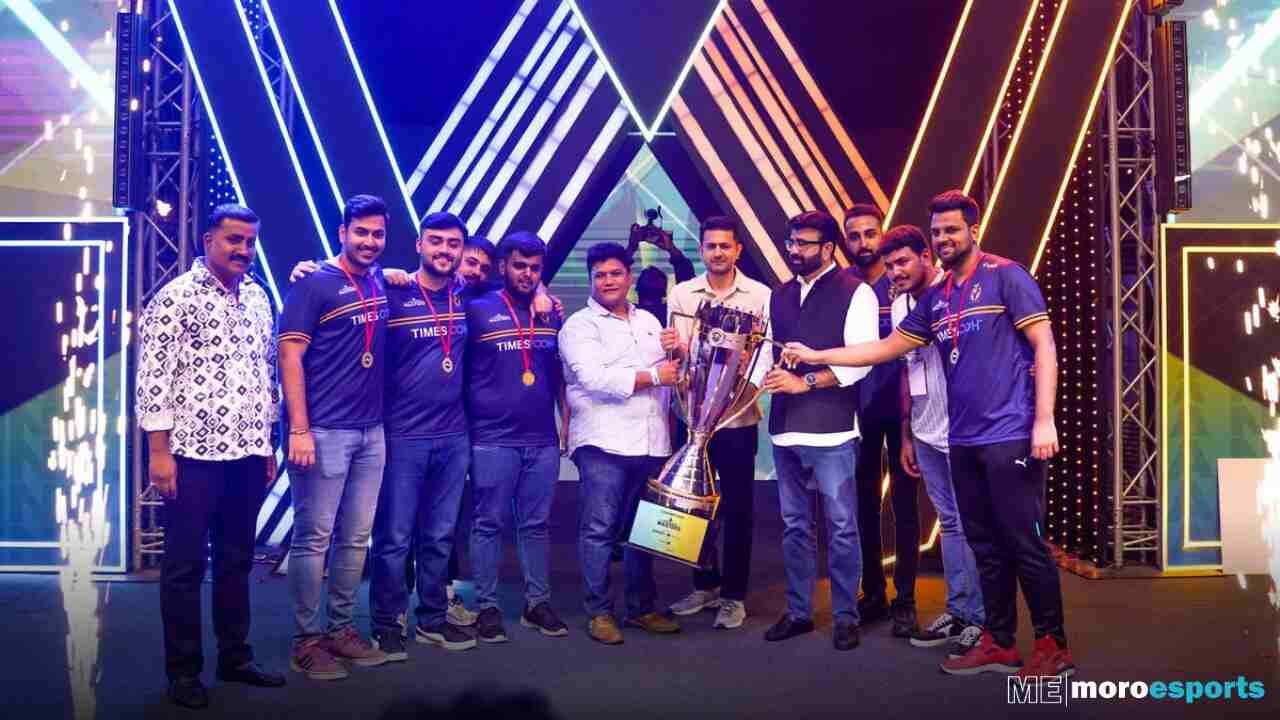 Skyesports Masters, India's inaugural franchised esports tournament, reached its thrilling conclusion on August 27, marking a significant milestone in the country's esports landscape. The tournament, which commenced on June 17 and spanned through July and August, saw fierce competition among the participating teams. After months of intense battles, Gods Reign emerged as the champions, securing the top spot, while Revenant Esports claimed the runner-up position.
The Skyesports Masters 2023 CS: GO League showcased an innovative approach by inviting eight professional teams to compete as franchises. The journey began with café qualifiers from June 17 to 25, during which 16 players earned their place in these franchises. With a substantial total prize pool of INR 2 crores, the tournament aimed to elevate the competitive spirit of Indian esports.
Still cant get over the LIVE performance of Karma X Mortal at Skyesports Masters LAN! Truly goosebumps moment. Magical! @Mortal04907880 @8bit_thug @8bit__goldy #SkyesportsMasters pic.twitter.com/mnT2o1QyBx

— Skyesports (@skyesportsindia) August 28, 2023
Following the café qualifiers, the event progressed through online playoffs and the masters league stage, leading up to the climactic masters playoffs and grand finals. The LAN tournament took place on August 26 and 27 at the Koramangala Indoor Stadium in Bengaluru, bringing together the best teams for the ultimate showdown.
Skyesports Masters 2023 Grand Finals
In a triumphant finale, Gods Reign emerged victorious, defeating Revenant Esports with a commanding score of 2-0. Gods Reign claimed the first prize of INR 44,25,000 for their remarkable achievement, while Revenant Esports received the runner-up prize of INR 32,00,000. The third and fourth positions were secured by Marcos Gaming and 7Sea Esports, both earning INR 2,175,000 in prize money.
Hrishikesh "Crazy_Gamer" Shenoy, the CS: GO team captain of Gods Reign, expressed his team's joy over the victory. He stated, "It truly feels amazing to win the inaugural season of the Skyesports Masters 2023 after the countless hours of practice and dedication we have put in. We are grateful to all our fans who came to the venue to support us and the others watching from home. This victory goes to them."
Throughout the tournament, Skyesports forged partnerships with leading industry players to support the event. Notable collaborations included Gigabyte Aorus as the official partner, Zebronics as the peripheral partner, and sponsors such as Microsoft, AMD, and Flipkart for the Masters CS: GO, League. However, the tournament's association with the controversial gambling company 1XBET drew criticism from some quarters.
The success of Skyesports Masters 2023 signifies the growing prominence of esports in India and the dedicated efforts to provide a platform for professional players to showcase their skills. As the esports ecosystem in the country continues to expand, tournaments like these contribute to the overall growth and recognition of competitive gaming.
Also Read: Exploring Alternative Agent Choices in Valorant Post-Jett Nerf